August 16, 2018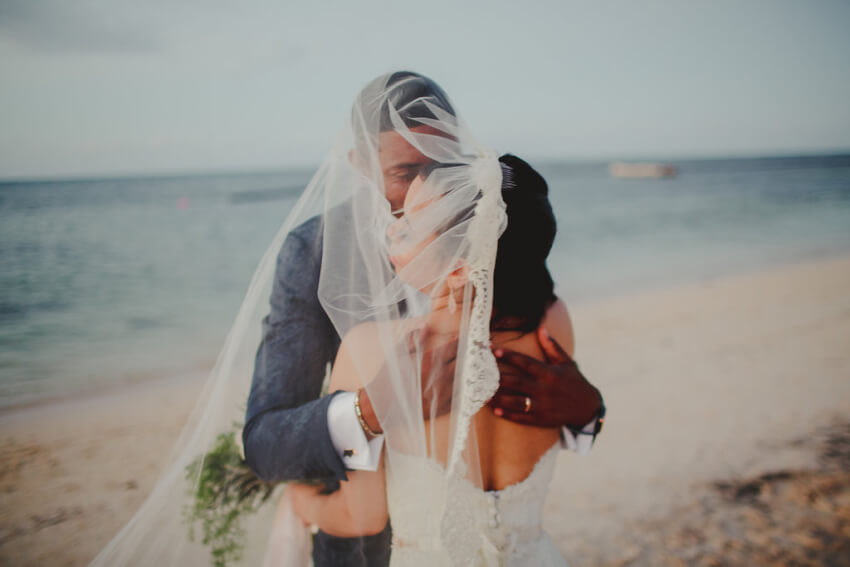 It was a shared passion for dance that first sparked the love story of Betsaida and Daniel. Both talented performers, it was no surprise when they decided to incorporate a personalized salsa-inspired routine into their reception. And that wasn't all. Complete with a stunning wardrobe change and over an hour of live entertainment with captivating dancers and merengue music, their special day quickly turned into a fun-filled celebration at the Pearl Beach Club in Punta Cana of the Dominican Republic. Keep scrolling to see more from this incredible wedding!
In the words of the bride, "Ever since we started talking about marriage, we've always talked about having a destination wedding. We love traveling together, especially if it's to a warm place like our native country the Dominican Republic. Shiny sun, tropical breeze, great food, awesome drinks, beautiful beaches, and clean pools were only some of the aspects that played a part in deciding to have our wedding in the Dominican Republic. Mostly, it was because we're both from there."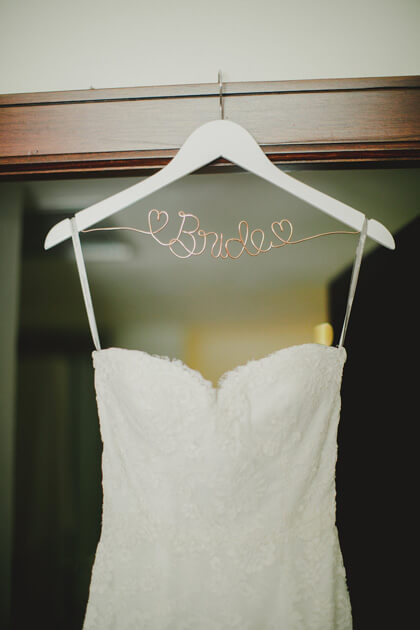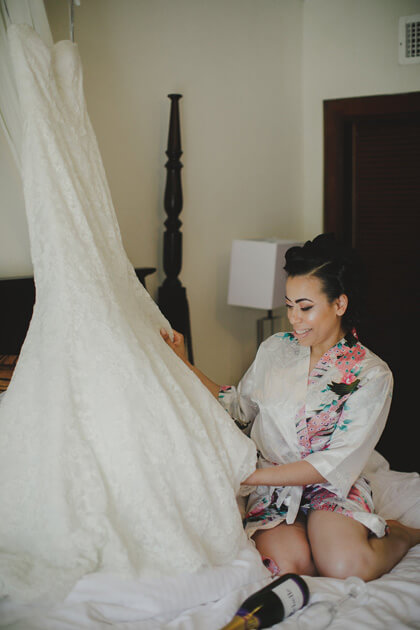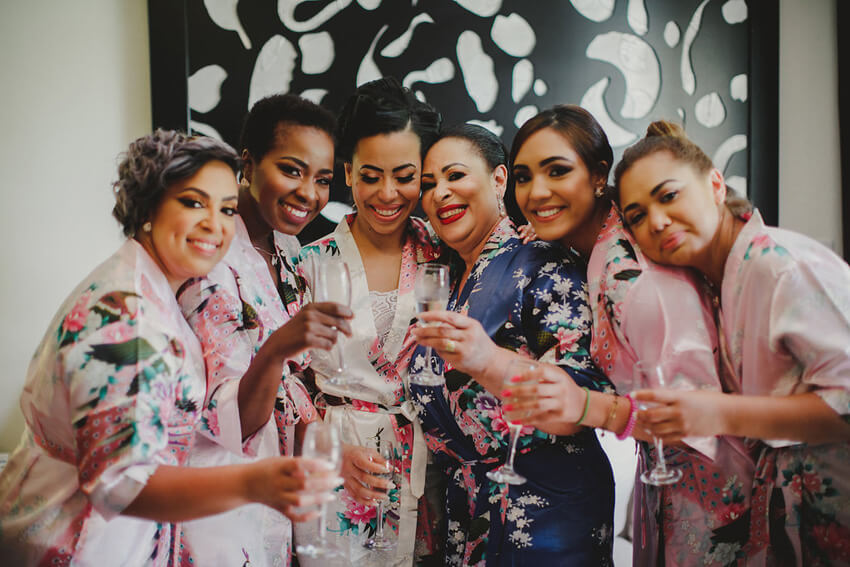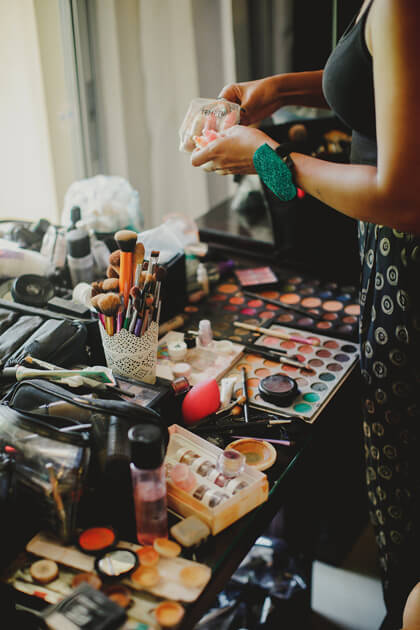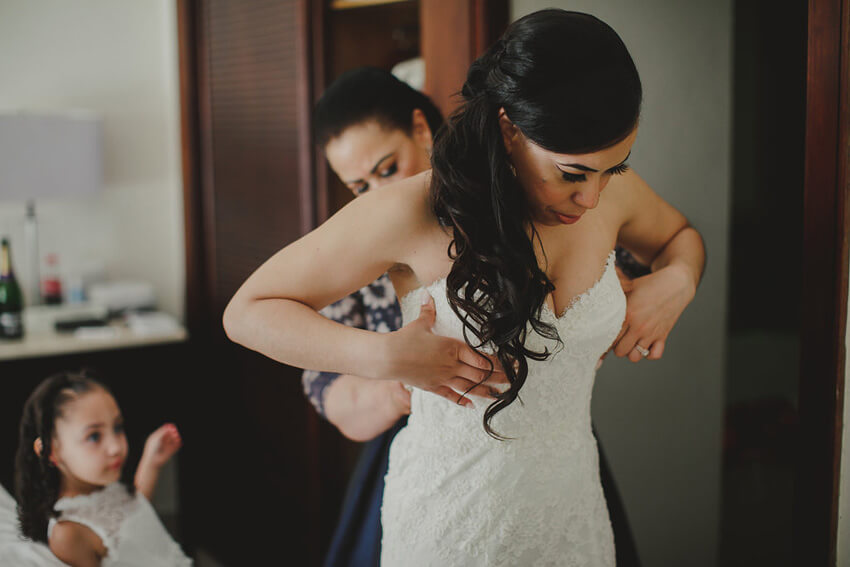 "I wore an ivory strapless mermaid lace gown with a sweetheart neckline by Monique Lhuillier. My veil was an ivory lace cathedral veil and I wore rose gold Jimmy Choo sandals and a rose gold belt around my waist."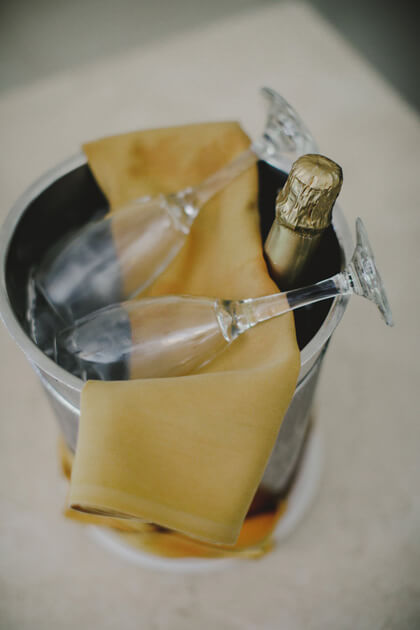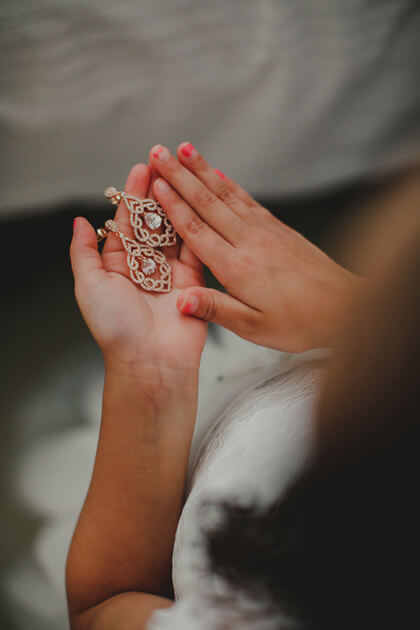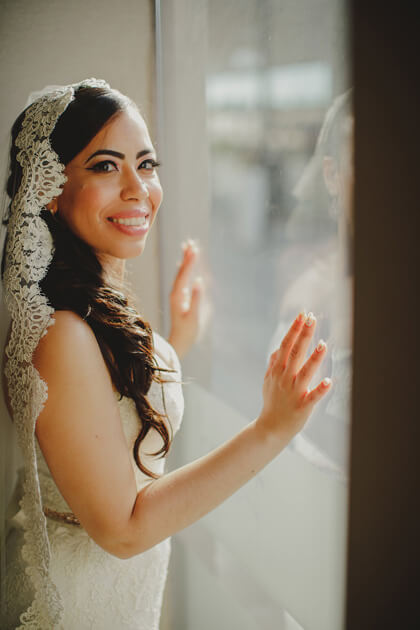 "The groomsmen and Daniel wore slim-fit navy suits with white shirts. Daniel had black pants with black shoes and the groomsmen had navy pants and shoes. Daniel also had a tux jacket with a subtle embroidering that really made the look bit more modern."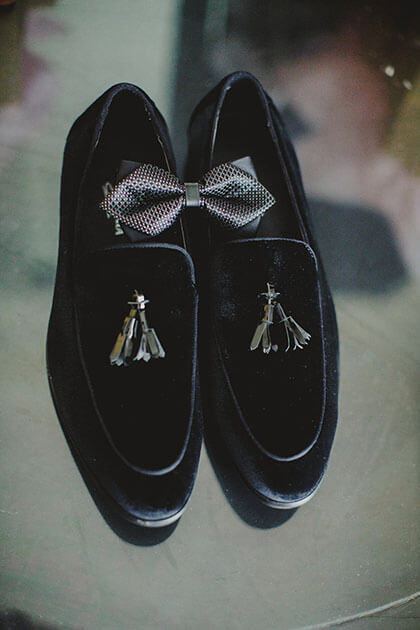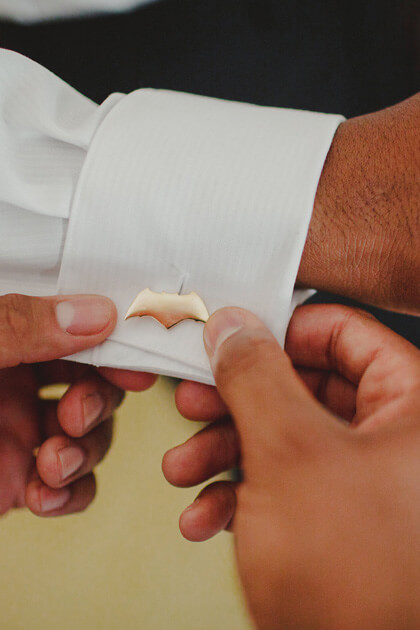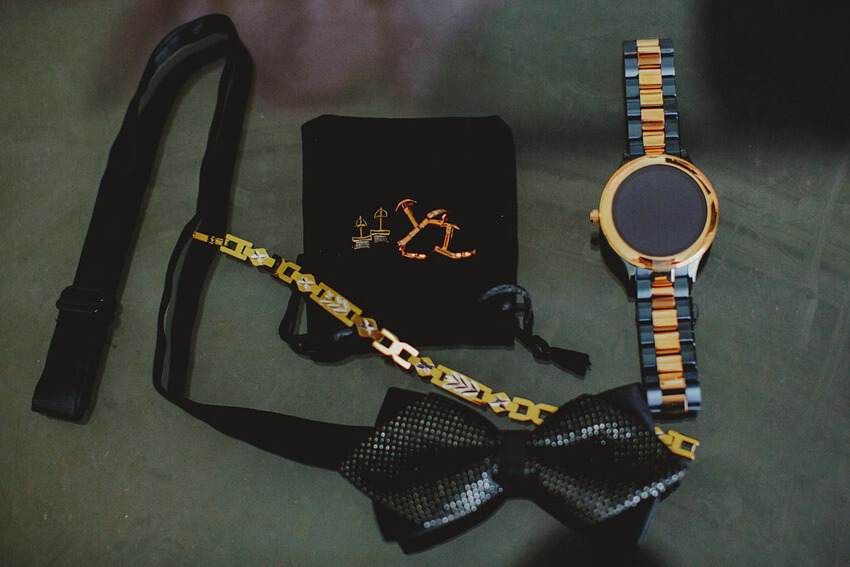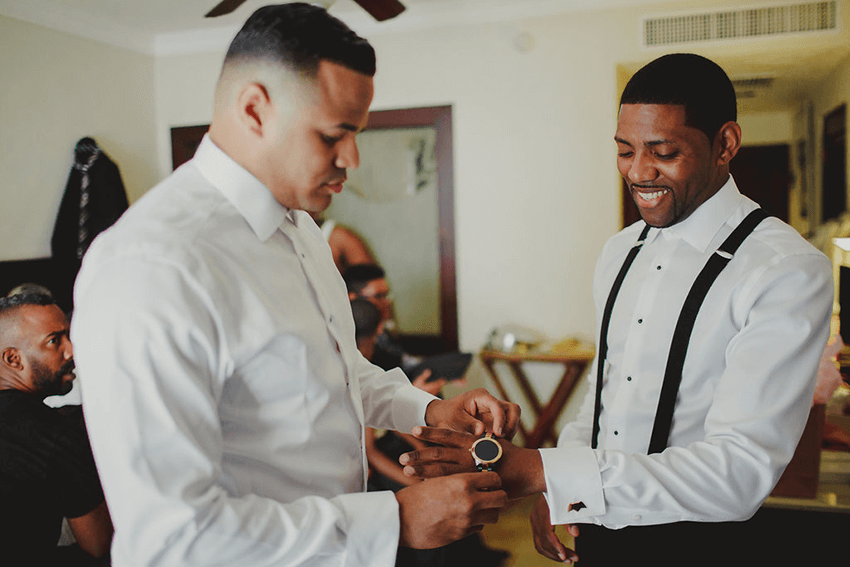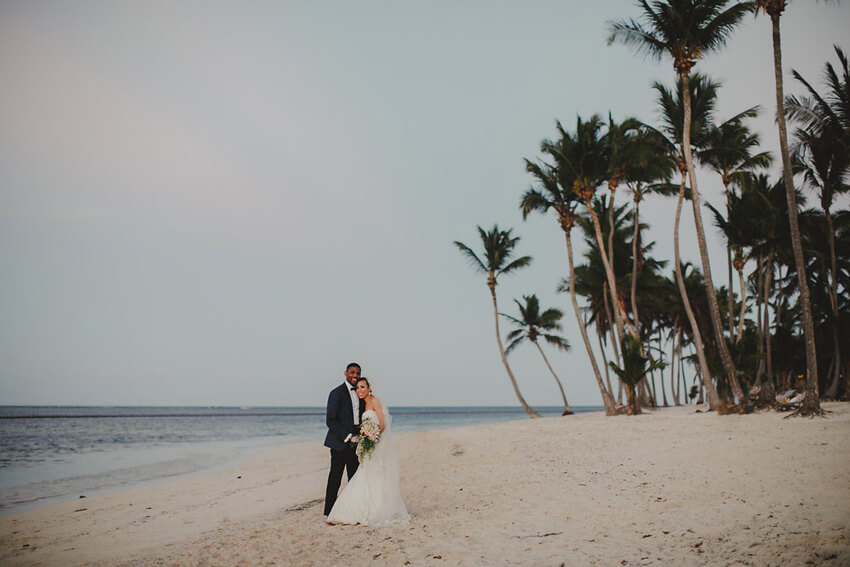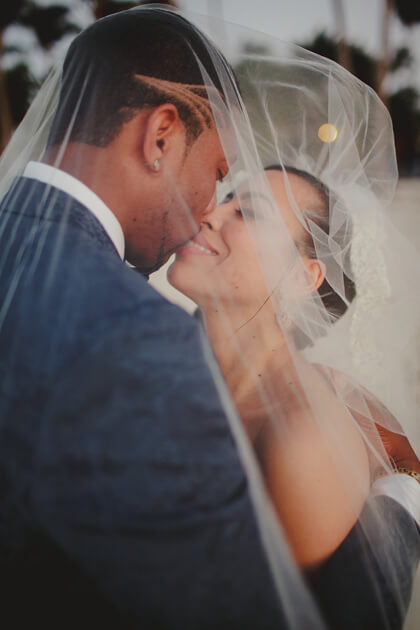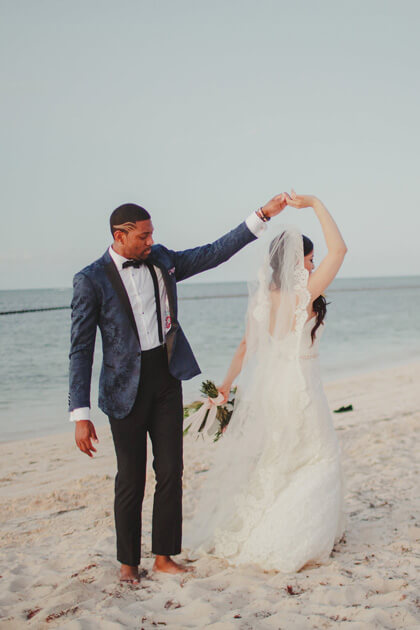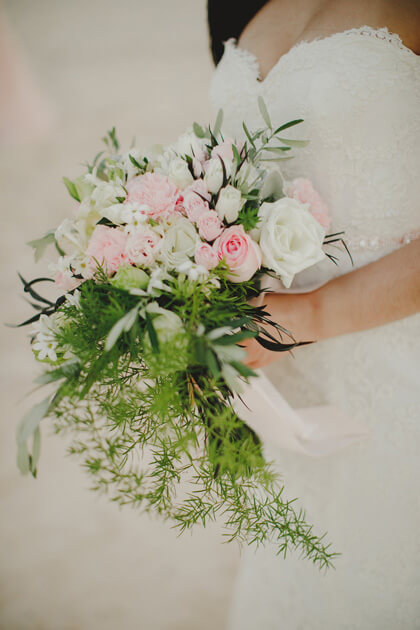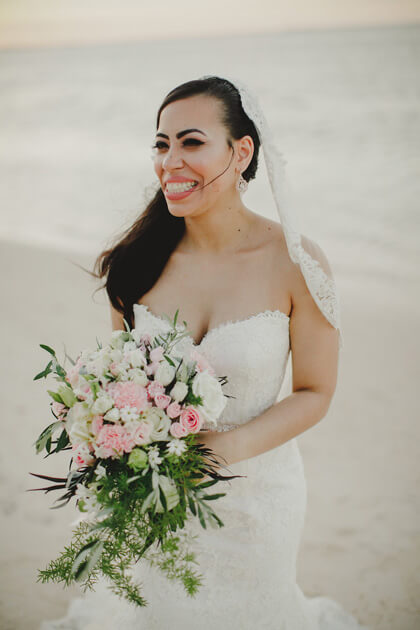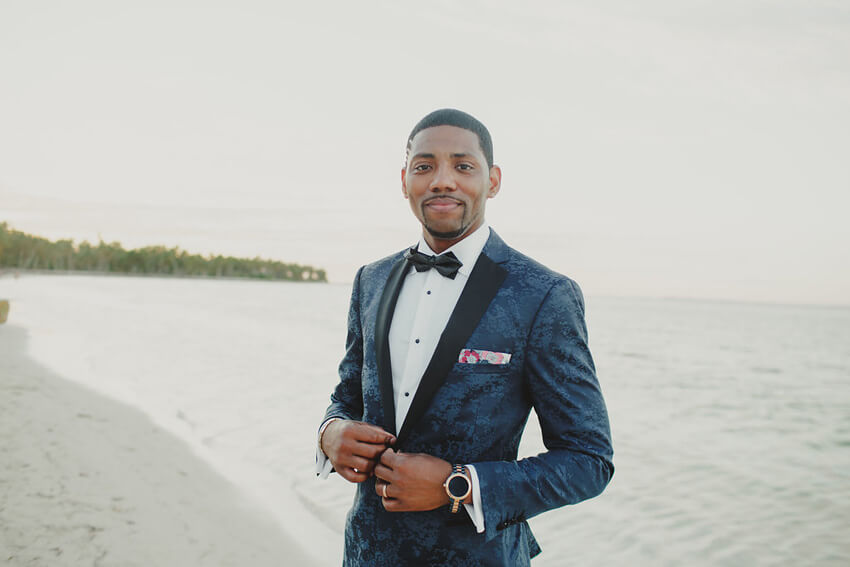 "For the bridesmaid attire, I chose blush pink because it compliments various skin tones and looks very sophisticated. The bridesmaids also had a lace train and lace back inset for a sexier silhouette and to match my dress."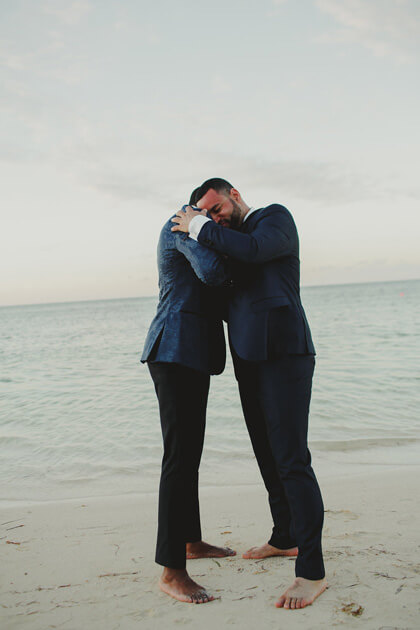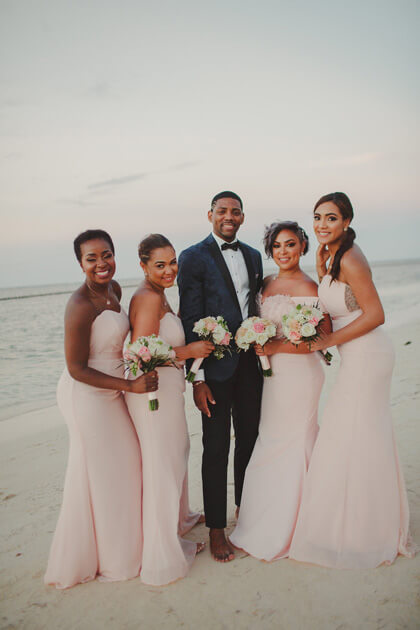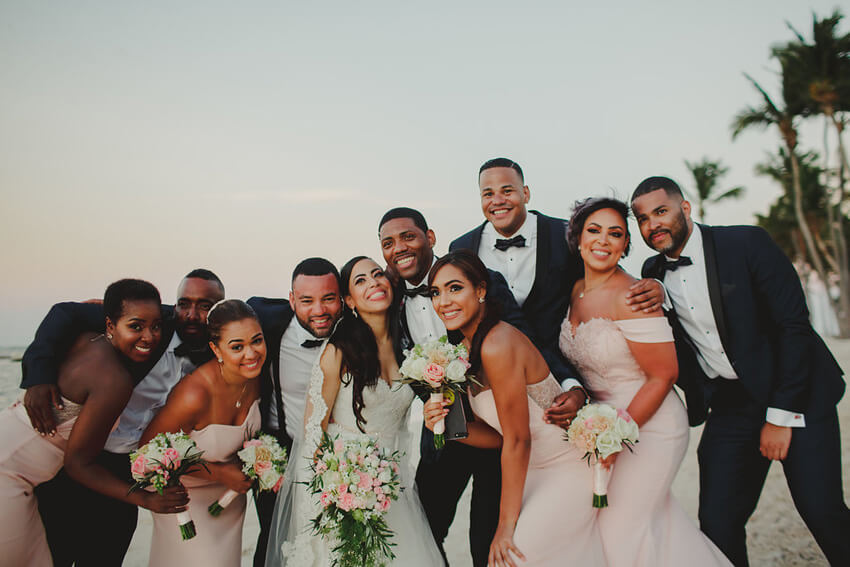 "Our ceremony was held at the Pearl Beach Club's golf course with so many beautiful flowers. My engagement ring is rose gold, my favorite metallic color, so we made rose gold the accent color in our palette. We researched colors that would go great with rose gold and that's how we decided on blush pink with white and ivory for the decorations."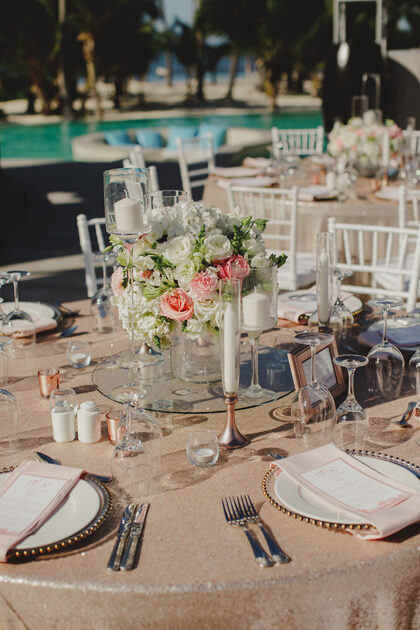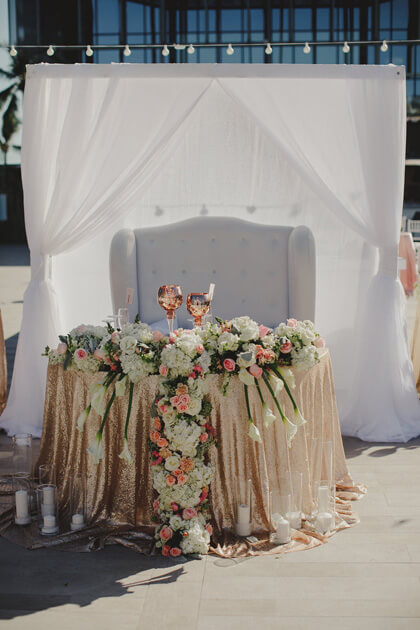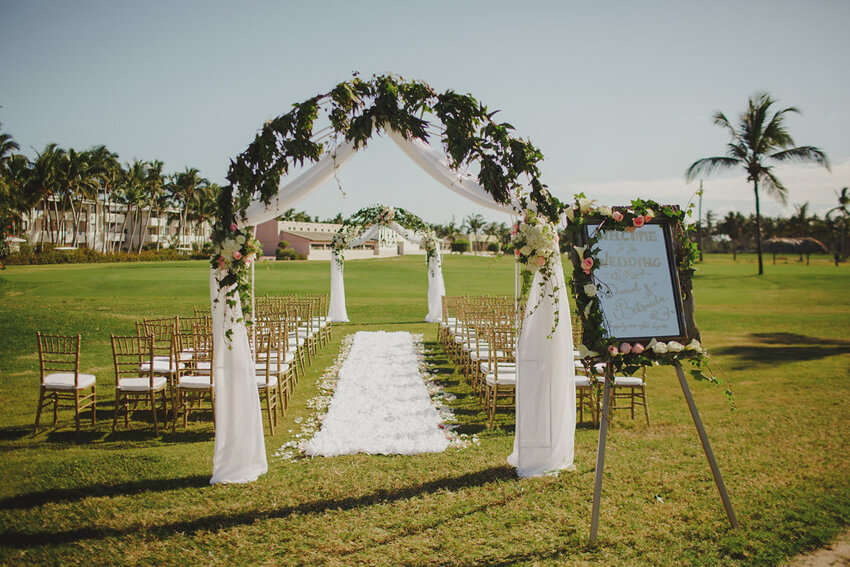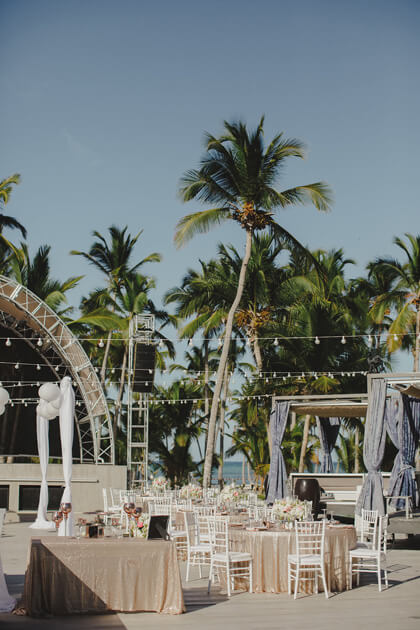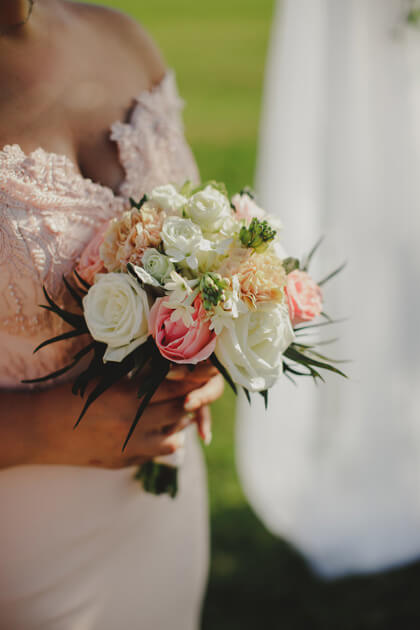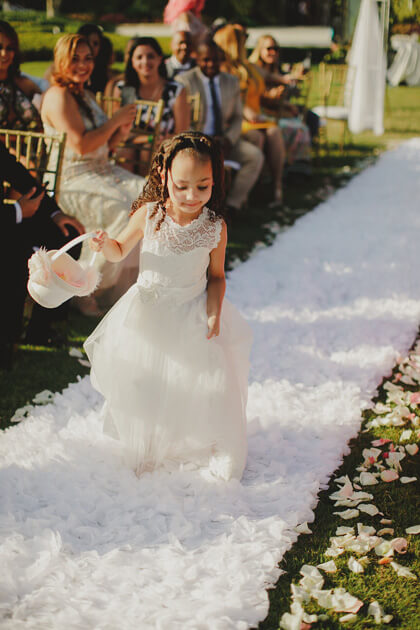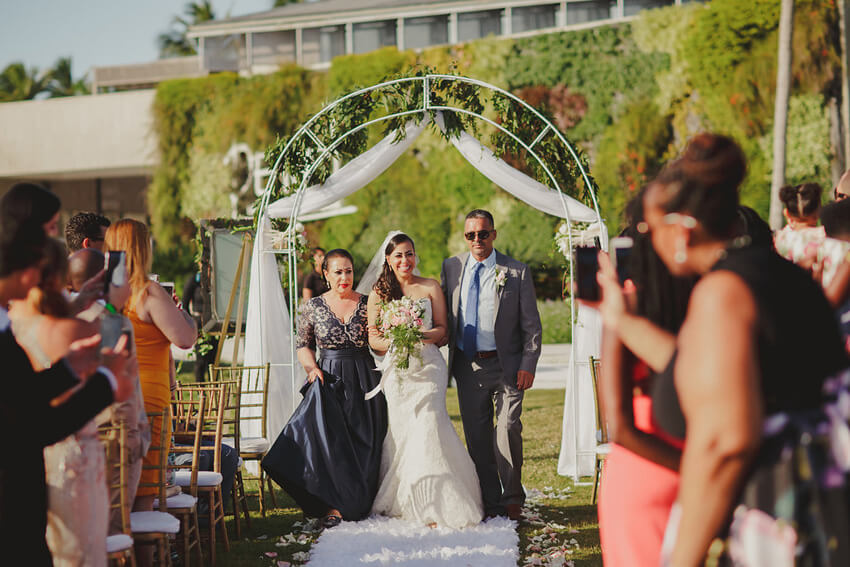 "We included all of our loved ones in our wedding and everyone was happy to be part of our special day. My younger sister, Sling, sang "At Last" while I walked down the aisle and my baby sister, Jazmin, was our officiant. My older sister read a bible passage during the ceremony, my older brother walked me down the aisle with my mom, and my brother-in-law was the DJ for some parts of the reception."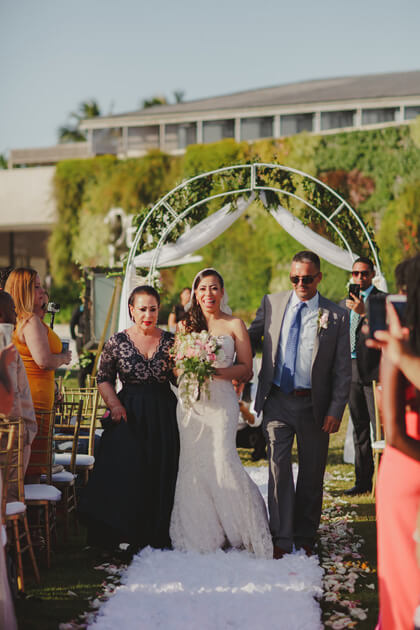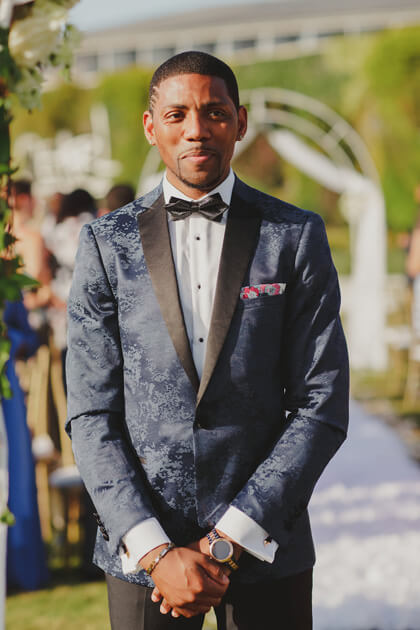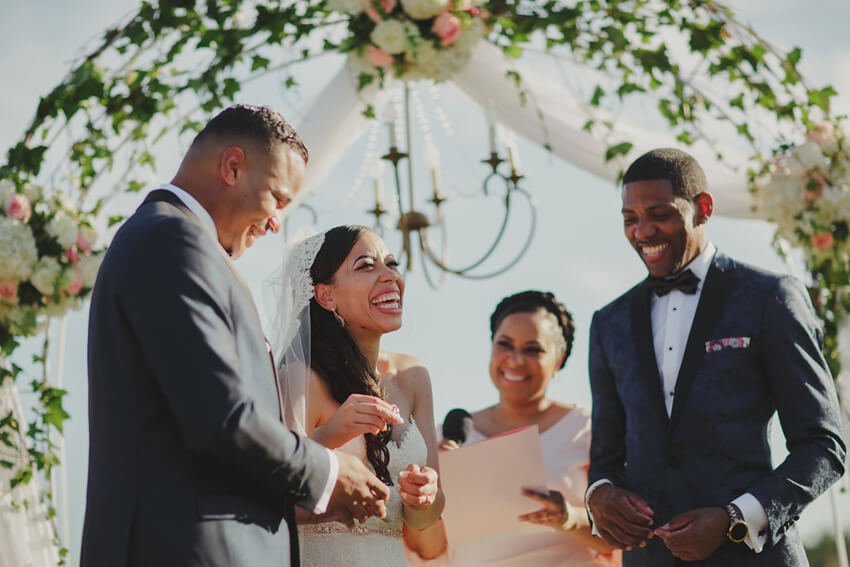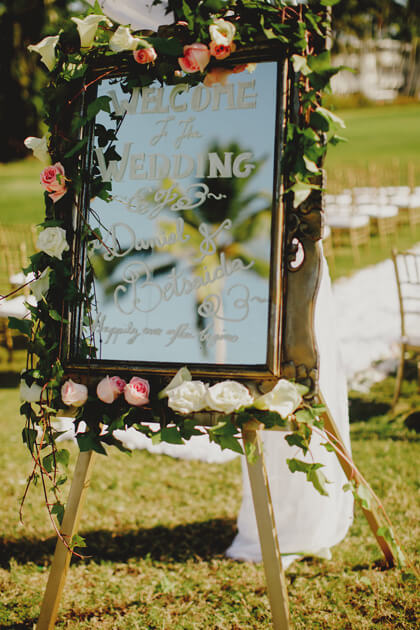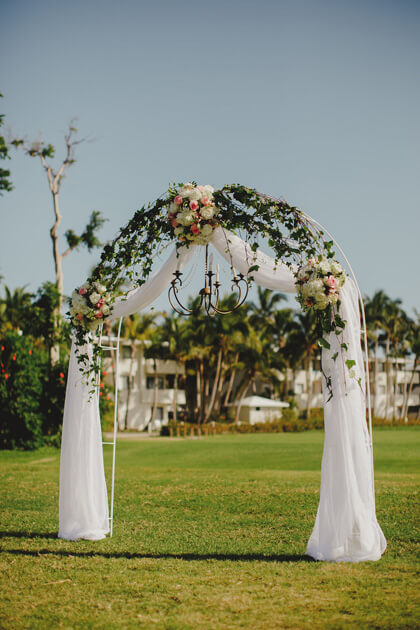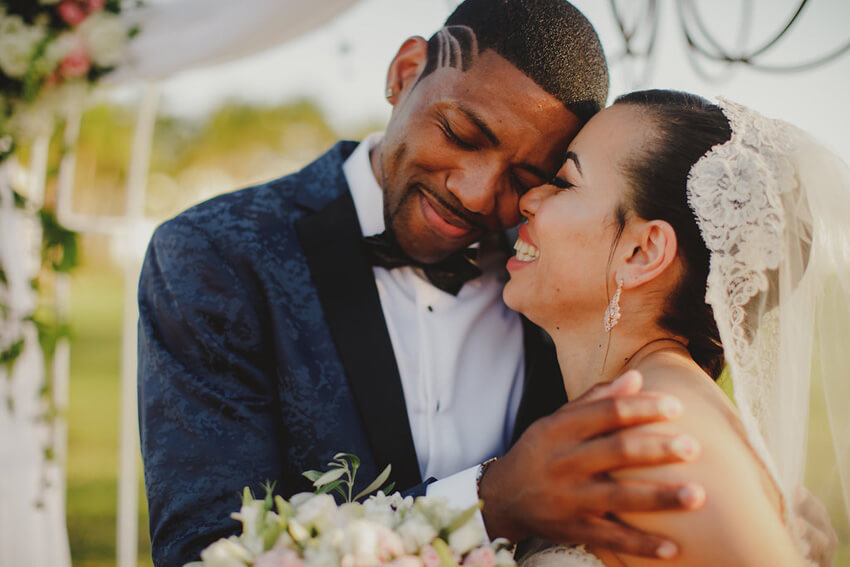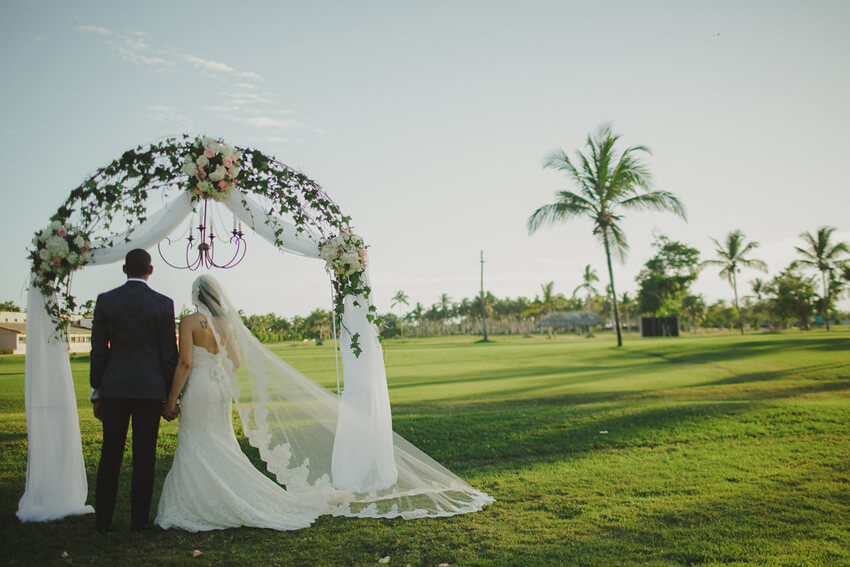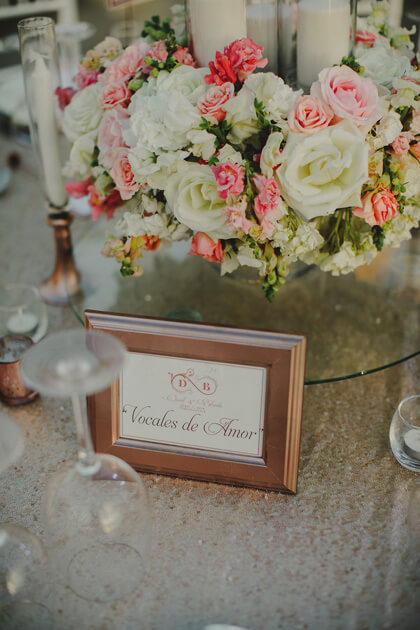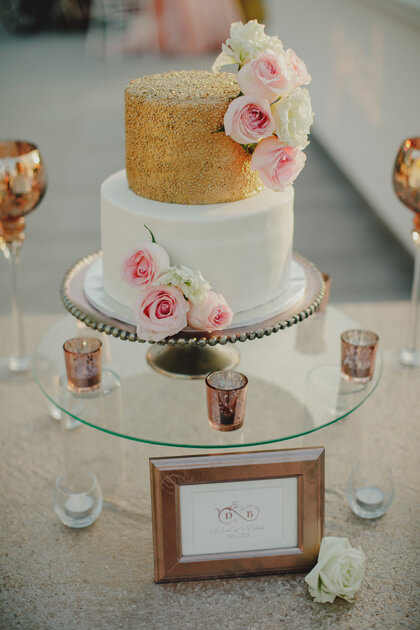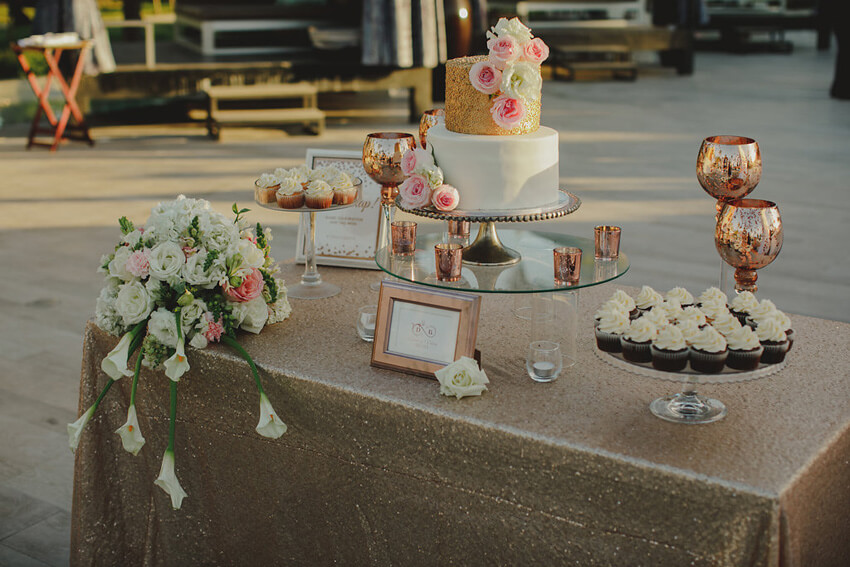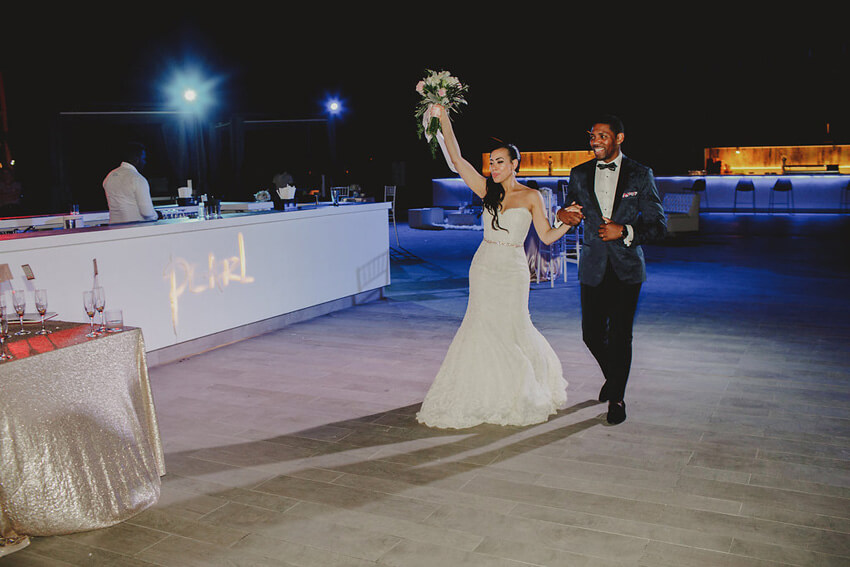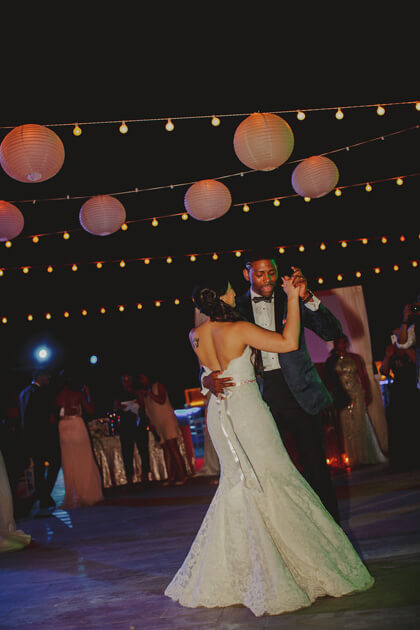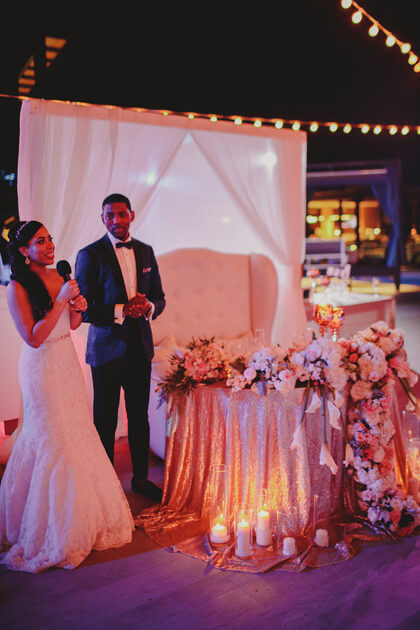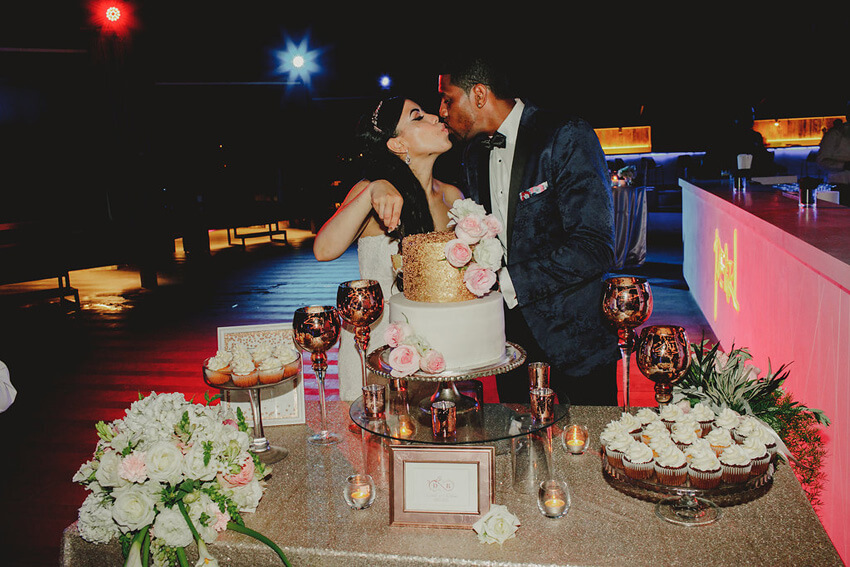 "We had a few wedding surprises that really made our wedding special and personal. We decided to have an "Hora Loca," which is an hour of entertainment with dancers dancing to various types of music like samba and merengue. Everyone loved it and it really got the party going. Daniel and I are dancers too, so we surprised our guests with a special salsa dance performance. I am part of a sorority and my sorority sisters and I sang and strolled together while Daniel and his friends did an impromptu performance of Gagá, an Afro-Dominican dance. We incorporated many aspects of our culture and traditions into our wedding, which made it feel unique. It really represented who we are as a couple."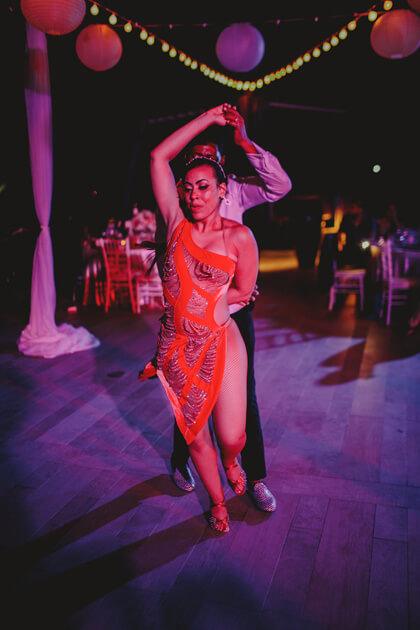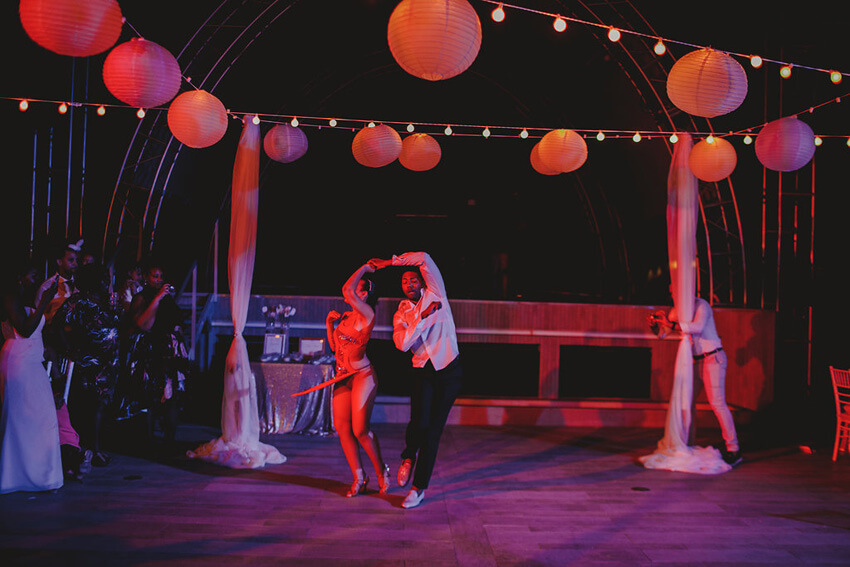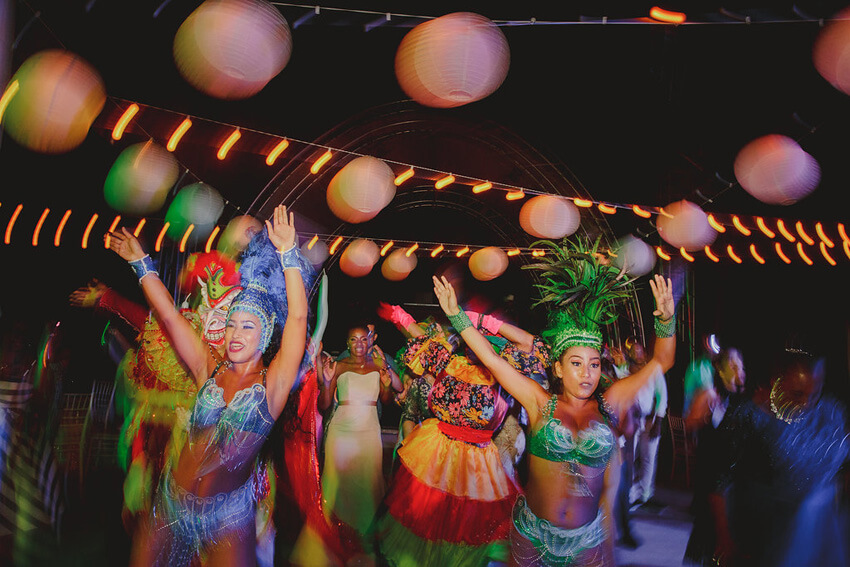 Betsaida & Daniel's 3 Tips for Engaged Couples:
Start planning with ample time. Give yourself at least a year to plan your perfect wedding. It's better to end up with spare time than to run out. For destination weddings, if you're able to visit the venue, do so.
It's your wedding, so make sure that everything goes according to your liking. Don't compromise for others.
An electronic invitation and/or wedding website such as Greenvelope, with the wedding itinerary and all the information about the hotel, venue, and travel agent contact information available, is the best idea ever. This way you avoid having to deal with all the questions any of your guests may have. You will still have people that ask questions, but you can always direct them to the website or electronic invitation.
Betsaida and Daniel decided to go paperless for their wedding invitations, and the final design was stunning: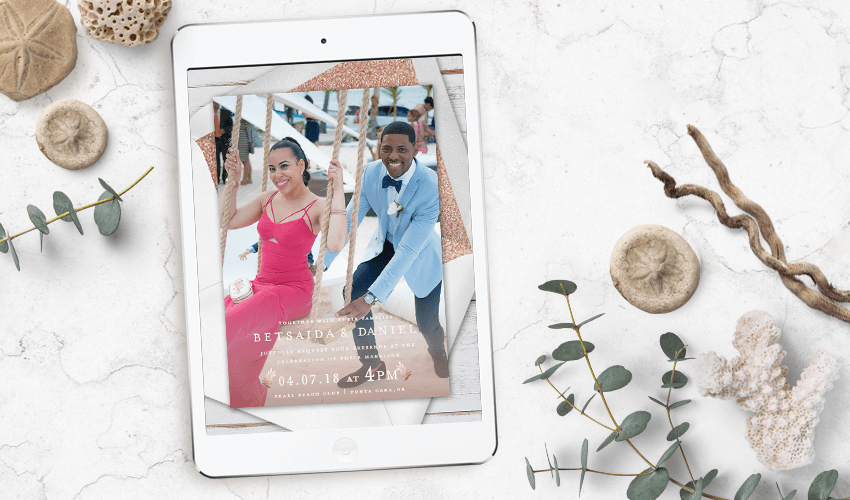 "Using Greenvelope made things a whole lot easier for us during our wedding planning. With Greenvelope we didn't have to deal with constant questions from our guests about the wedding. We created an itinerary for the entire time our guests were staying at the hotel. We provided the contact information for the travel agent and our wedding coordinator who was taking care of the hotel room reservations. Greenvelope, also made managing RSVPs and communicating with guests a breeze. Otherwise, we would've have to create multiple group texts and/or email distribution lists. Greenvelope provided an easy-to-use platform where we could do everything like send invitations, reminders, updates, contact specific people, keep track of RSVPs, and more."
Vendors:
Travel Agency: Carol Ebua with Barefoot Bridal