January 3, 2020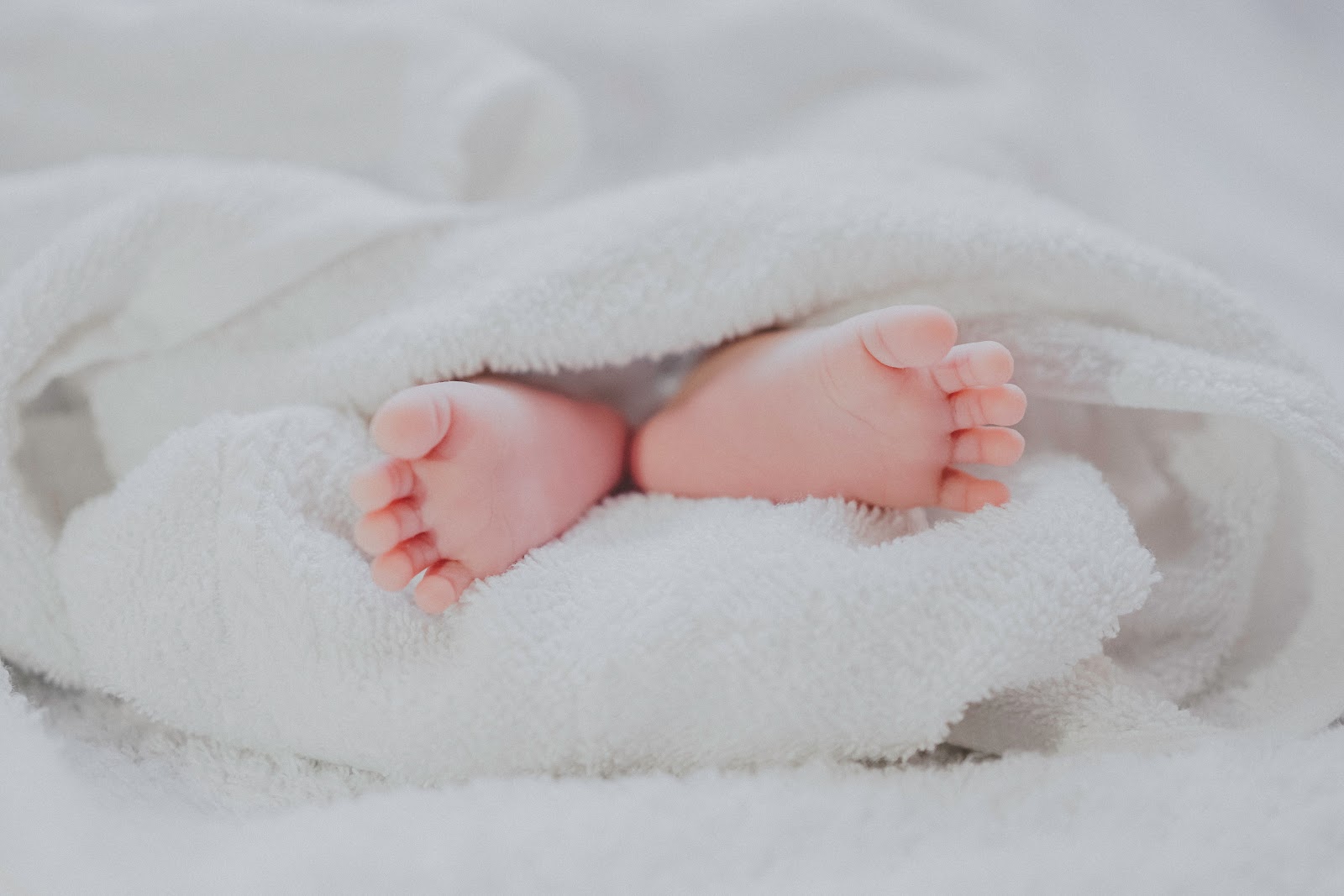 Who knows why the little one in your belly is wiggling, but you're squirming from excitement because you're about to discover your baby's gender. You want everyone you know and love to be with you when you hear the news, so you're sending gender reveal invitations to your family and friends.
Let's be real — ever since you found out you're pregnant, you've been waiting to hear the last word of the phrase, "It's a …(fill in baby gender here)!" You've dreamt of pink balloons and blue slices of cake, leaving your subconscious a bit confused.
But now, someone knows the answer to your baby's gender. The test results have been stamped, sealed, and sent to your trusted confidant (or the baker down the street). Very soon, you'll pick out baby names and envision the face of your baby girl (or baby boy), what extracurriculars he (or she) will pick up, and the first adorable outfits you'll dress her (or him) up in.
But let's not get too far ahead of ourselves. Before you pick out paint colors, outfits, or baby blankets, you have to actually know the gender. So let's get those online invitations out stat.

8 Gender Reveal Invitations That Will Have You Seeing Pink and Blue
There are plenty of fun, creative ways to learn the gender of your baby. You can pop balloons, bite into cupcakes, pass out stickers, or even crack an egg. Greenvelope has as many invitations as there are gender reveal party ideas so your loved ones will join you in the big reveal.
1. Baby Balloons Invitation
Before you're ready to pop, you'll need to pop a balloon — a significant one at that. A new trend in general reveal parties is to fill a balloon with pink or blue confetti, then pop the balloon with a needle to see the gender of your baby. This simple yet sweet invitation is a cute match for such a tradition featuring three balloons on the front. The only question is whether you'll pop pink or blue.
2. Whimsy Reveal Invitation
Will it be a boy or girl? Whether you're team pink or team blue, this gender reveal party invitation won't spoil the surprise. Bring all of your friends, family members, and other impatient loved ones together to hear the big news.
With blue and pink lettering and pops of metallic glitter polka dots, this fun card will have everyone counting down to the party. Whether you plan to pop balloons or dive into slices of cake, this invite offers a perfect prelude to the grand unveiling of your baby's gender.
3. Baby Footprints Invitation
In just a few months, you'll place your baby's footprint in a memory book. Not long after that, those same little feet will crawl and eventually run wild all over your home. But let's take things one "step" at a time, shall we?
First, let's send these gender reveal invites to all your family and friends. This adorable invitation is covered in baby blue and seafoam green colors with a small illustration of footprints. In the center of the design, customize the invite with party details.
4. Big Polka Dots Invitation
Looking for a fun, inventive way to learn the gender of your new baby? If you're up for a little fun, try this tradition: gender reveal egg roulette. You'll need a dozen eggs, six dyed pink and the other half dyed blue. Eleven of the eggs will be hard-boiled with one egg left raw. For the big baby reveal, the color of the raw (and frankly, messy) egg indicates the baby's gender. With the big polka dots hinting at the egg game, this cute invitation will tie your party together.
5. What Whale It Be? Invitation
What whale the gender of your baby be? This party invite offers a fun, cheeky way to ask your friends and family over for your baby gender reveal party. With decorative trimming and large fonts, this card is sure to make a splash. Complete with a watercolor illustration of a great blue whale, it lets every guest know there will be an ocean of surprises. Include the party details at the bottom left-hand corner of the card to let loved ones know when they'll hear the big news.
6. Boy or Girl Invitation
Will the first onesie you ever buy be pink or blue? Will you need to restrain yourself from buying your baby's first jersey or a little tutu? You need to get through the baby gender reveal first — and this whimsical invitation is a fun way to kick things off. Decorated with outfits for "gender blue" and "gender pink," this invite will build excitement for the big news. And, let's be real — it will probably build excitement for stocking your baby's closet.
7. Vintage Charm Stroller Invitation
Are you starting to see little stars painted in blue and pink? You might be drawn to this invitation, which comes in a variety of gender-neutral color palettes — not just the standard gender blue and pink colors. Decorated with a cut-out stroller and a fun line reading, "We're havin' a bebe! What will it be?" it certainly garners excitement for the big reveal. Don't forget to add personalization at the bottom of the card with the details of your big event.
8. We Can't Wait! Invitation
Your friends, family, and other loved ones can hardly wait to hear your baby's gender and neither can you. You've already started daydreaming about the little man or little woman on the way, and you just can't wait to be officially introduced. This cute invite is about to fly away with excitement, as it's decorated top-to-bottom in gender reveal balloons. Send it to your family and friends so they can be with you and share in the wonderful news.
A Gender Reveal Party Is Just the Beginning
You're in for a lifetime of celebrations — from your first baby shower to your son or daughter's first birthday party. We can't wait to play a small role in each of these milestones.
While we can't help select party favors, order the cake, or choose a menu, we can help gather the people you love most in the world for these special moments. With Greenvelope, you can quickly and easily send out baby shower invitations, holiday party invitations, and birthday invitations for each new year. We handle the RSVP process with our advanced guest-tracking system, allowing you to message your guests within a few clicks.
A gender reveal party is a fun way to gather with loved ones and learn more about the next addition to the family. Plus, you get to enjoy your guests' excitement when they see blue glitter from a pinata or bite into a pink cupcake.
After your gender reveal party, one big question mark will be answered. But you still have a lifetime to discover your baby girl or boy — and we hope to be there with you throughout the years.