March 4, 2020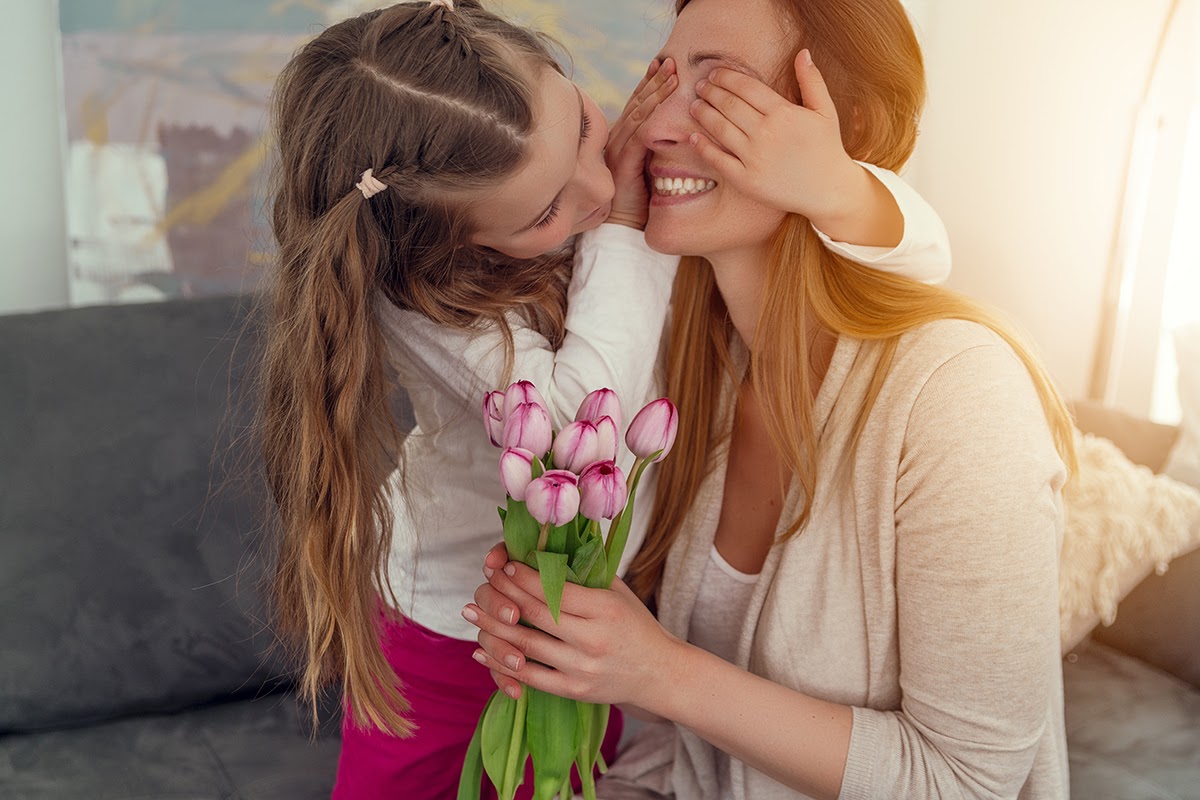 Not all superheroes wear capes — in fact, some wear baby wipes and spit-up. But each of these she-heroes has the same, magical and never-wavering superpower: Being a mom.
To thank the number one woman in your life, the one who's had your back since day one, you're looking for the perfect funny Mother's Day cards.
Because let's face facts: Being a mom can be a thankless job. A mom is there for us even when we don't deserve it. She comforts us even when it's our fault. And boy, has she put up with our antics over the years!
A lot of us were well into our twenties (or even thirties … forties … oof) before we realized just how much our mothers have done for us. You might never be able to pay your mom back, but you can express your never-ending gratitude going forward. And you're going to start by finding a funny greeting card to send on Mother's Day and the best Happy Mother's Day quotes to write inside.

4 Funny Mother's Day Cards to Personalize for Your Mama
She's your number one fan, best friend, and shoulder to cry on — all wrapped into one, amazing woman. To say thanks (and poke a little fun) at your wonderful mom, here are four cute-turned-funny Mother's Day cards. For added giggles, we've added in some sample funny messages she'll have try not to laugh at.
1. To Give Her the Recognition She Deserves: Best Mom Ever Card
Who is the one and only woman who puts up with your crap, loves you with your flaws, and stands in your cheerleading section? Your mom.
Every super mom deserves a trophy for everything she's done — and continues to do — day after day. But unless you're melting down bronze as you read this, creating a three-foot tall prize might be above your pay grade. This funny card will have to suffice. You can customize it with the following heartfelt and hilarious Mother's Day messages:
Ok, fine. You better enjoy this because I'm only going to say it once: You were right about everything. Happy Mother's Day!
Being a mom seems like it can be a thankless job. A job, I may remind you, that you do for free. So here's some thanks for all you've done for me, Mom!
I got you this card and a bottle of wine for Mother's Day. After all, I know I'm the reason you drink.
I can't believe you didn't drink alcohol for nine months, and your only reward was putting up with me until the end of time. Cheers to you, Mom!
I know, I'm completely perfect — I got it from my mama.
Mom, you really are superwoman. I will never, ever understand how you got all those mason jars open.
Mom, thank you for putting up with all my mistakes over the years. If it's any consolation, you only know about 40% of them.
2. To Thank Her For Everything She's Done: Many Hats Card
Your mom is a champion of many hats. She's the umpire of your sibling rivalries and little league games. She's the the chauffeur when you've been out too late or didn't wake up early enough in the morning. And she's your number one caretaker when you're recuperating from a stomach ache or a heart break.
To the woman who performs a constant balancing act, to the queen of multitasking, give her this funny Mother's Day greeting card on her special day. If you're wondering what to write to your superhero mom, try one of these funny Mother's Day quotes:
Mom, thank you for all those nights you played teacher, helping me do my math homework. You were just as lost as I was, but A+ for effort.
Dear Mom, thank you for always putting on your chef's hat and trying to teach me your killer recipes. And major kudos for trading it in for the fireman's mask when I nearly burned the house down.
Dad can think what he wants, but we all know you're the alpha of the pack. Have a wonderful day, Mama Bear.
Ever since I became a mom myself, I think of you almost daily. Particularly when I'm cleaning the house — how did you ever clean up all my messes?!
Mom, you are a badass. I am thoroughly convinced you didn't sleep for the first 18 years of my life, you superhuman you.
3. To Give Her the Best Mother's Day Gift Ever: Cheerful Bouquet Card
No matter if you're celebrating your mom, your mother-in-law, or any other mom you know and love, sending a bouquet of flowers is always a safe bet. But this year, you're thinking of a different sort of Mother's Day gift.
To poke a little fun at your one-in-a-million relationship, consider different ways to spoil your mom on her special day. Customize this card to go with a few last-minute Mother's Day gift ideas, and add one of these funny quotes to match:
Flowers die within a week, but wine lasts forever. Wait, that's not right — between you and me, this bottle of wine won't even make it through the night. I raise my glass to you, Mom!
I thought about making you brunch or breakfast-in-bed, but remembered the unfortunate night when I nearly burned the kitchen down. Therefore, I'm giving you an even better DIY gift: I cleaned the kitchen! Go look for yourself!
We thought about giving you flowers, hugs, and kisses, then asked ourselves, "Is that what she really wants?" So we changed tactics and are giving you what you want most: for us to leave you alone. The house is yours and yours alone for the whole night — go turn on Netflix, you crazy kid.
I love you, Mom, and can't thank you enough for all you've done for me. To show you how grateful I am for all the stress I put you through, I booked you a massage at the salon at 2 p.m.
You are one hot mama and deserve to be treated that way. Rather than flowers this year, I booked us mani-pedis. And they're already paid for, so don't you dare grab your purse.
4. To Make Her Feel Like the Queen She Is: Mother's Day Flourish Card
Here's something all of us need to remember once in awhile: Our mothers wiped up our spit and cleaned up our messes for the vast majority of our younger years. So for one day a year, even though it's never enough, those moms deserve to be treated like royalty.
Give her this elegant mom-card and remind her why she sits on the throne in your family. Praise her for her endless patience, wonderful sense of humor, and steadfast support. She's the queen who reigns over your family, and this is a lovely thank you card to let her know just that. Here are a few fun and sweet Mother's Day sayings to write inside:
Yeah, Beyonce is cool and all, but to me, you will always be Queen Bae. Happy Mother's Day, you Queen!
Mom, you are the Queen of Chaos, the Master of Messes, and the Ruler of "I told you so." I hope you know how much I love and appreciate you!
You deserve a crown for putting up with moody, whiny children. Ugh, aren't my siblings the worst?
You deserve to rule the world, Mom — because I turned out perfectly.
You survived me (your favorite child) and my siblings as teenagers, and for that, you are The Queen of All Moms.
To All the Moms Out There, Thank You for Everything
Real talk: When it comes to thanking all the wonderful moms out there, one day is not enough.
We should thank our moms 365 days a year for putting up with us. But we don't — because we're human and we'll always look at our mom as the one who has it all together. So we continue to call her when we need to vent, cry, or scream, but forget to thank her afterward.
Thank your mama this year with one of these funny Mother's Day cards from Greenvelope. Using our easy customization tool, write your own hilarious message within the text, thanking her in a way only you can.
And to all the cool moms out there, happy Mother's Day!