July 25, 2018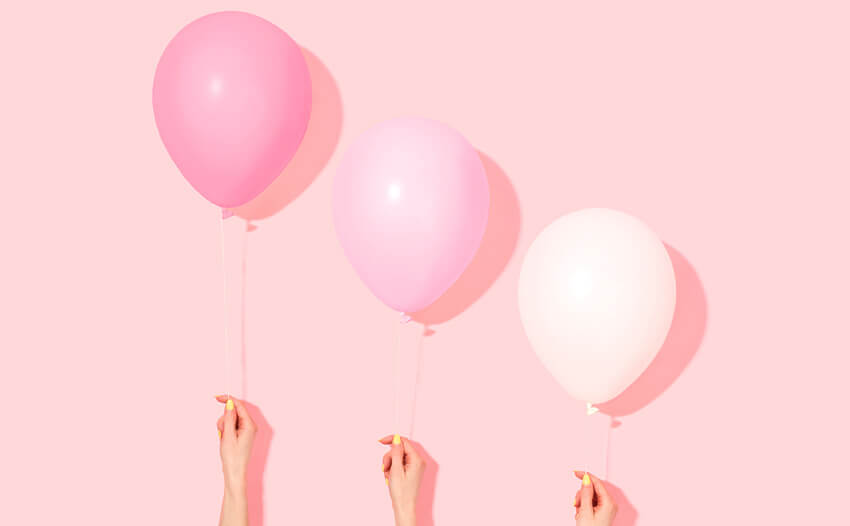 Whether you're planning a lavish, large-scale wedding or an intimate backyard gathering with close friends and family, your color palette will set the tone for the entire celebration. In fact, choosing a color palette is one of the very first steps in planning an event. From the balloons and streamers to the table runners and floral arrangements, color will absolutely influence the décor you select. Deciding on a color scheme isn't necessarily easy, which is why we've put together five trending color palettes to help inspire your next party. From bright, modern hues to classic go-tos, keep scrolling to see more!
Sunshine Yellow
Perhaps the cheeriest color in the spectrum, this hue is perfect for celebratory gatherings. Bright, uplifting, and energetic, it's sure to capture attention and fuel good times. The best part? You can turn any poorly-lit room or neutral event space into a lively, joyful atmosphere by adding bright pops of yellow.
Playful Pink
Your event doesn't have to be light and airy. In some spaces, bolder is actually better. We love how a bright pink palette can effortlessly create warmth, vibrance, and excitement in a room. Bright colors simply stand out. What more could you ask for at a celebratory event?
Sea Blue
Taking a break from some of the more vibrant hues in the spectrum, a palette of watery blues can offer a more serene and sophisticated feel. Keep in mind, a sea-inspired combination of nautical blues doesn't necessarily require an event space on the water. You can still beautifully capture the serenity of the sea on dry land.
Lavender
Lavender has the unique ability to be both luxurious and peaceful. What's not to love? Whether you want to add a soft touch of elegance or invoke a sense of tranquil calmness, a palette with lavender can make it happen.
Muted Green
One of the most romantic colors in the spectrum, a palette of muted green is perfect for any intimate celebration. Light, airy, and natural, it's sure to create a calm, inviting atmosphere that can brighten even the smallest of spaces.