August 8, 2018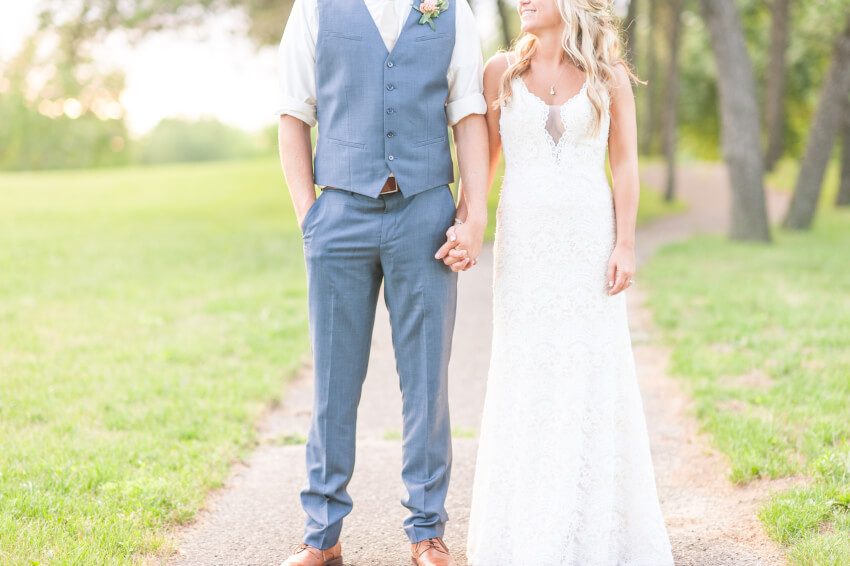 As you envision your wedding day, your mind probably races from stylish white dresses and matching floral robes to three-tiered cakes and endless bottles of bubbly. What might not cross your mind is the surprising amount of waste that results from large-scale events like weddings. If you want to lessen your impact, there are small changes you can make to significantly reduce waste. Keep scrolling to see all of our trash-cutting tips!
Add a Disposal Station
How many weddings have you been to that only offer single garbage cans for waste? Chances are, quite a few. You can make a huge impact by creating a simple disposal station that includes bins for recyclable plastics and bottles and a compost container for biodegradables. This is something your wedding venue or planner can assist with, just be sure to let them know your plan early on!
Rethink Your Gifts
Whether they're shipped in advance or carried in the day of, wedding gifts come with a great deal of packaging waste. Depending on your living situation, traditional gifts might not be necessary. As more and more couples get married later in life, many household products have already been purchased by the time a wedding rolls around. If you find yourself in this situation, consider adding experiences to your registry. Honeymoon and new-home funds are becoming increasingly popular. You might also consider including a donation option in your registry, especially if there's a nonprofit organization that's close to your heart.
Have a Plan for Excess Food
Excess food often gets thrown out, but it doesn't always have to go to waste. Consider donating any unserved food to a food bank. You'll want to discuss this plan in advance with your caterer to ensure any leftover food can be properly packaged for an easy delivery. You'll also want to connect with the food bank in advance to ensure they can accept the delivery.  
Food trucks also present an opportunity to help cut back on unwanted leftovers. Because your guests can order directly from the food cart, they'll get exactly what they want (in a size that's right for them!)
Regardless of what meal you plan to serve at your wedding, be sure to consider incorporating sustainable dinnerware. It's likely your caterer will also have a sustainable option available, but if not, we recommend supplying them with a product like Susty Party!
Opt for Kegs
If you've ever thrown a large-scale party, then you're probably aware of how much trash is left over the next day. Often, the majority of waste is made up of beer cans and bottles. You can significantly cut back on the amount of bottles and cans that pile up at your wedding by ordering kegs of beer and wine.
Pass on Paper
Wedding invitations are a given, but what you might not consider are all the smaller events that lead up to a wedding—like engagement parties, bridal showers, and bachelorette parties. All of these events will require invitations too, resulting in excessive paper waste. Sending digital invitations is a chic, practical way to share the news of your special day (and all the fun-filled activities leading up to it!) Companies like Greenvelope.com offer stylish, elegant designs that will beautifully offer your guests a sense of what's to come. There's even opportunity to incorporate an overall theme or common color palette.
Skip Traditional Escort Cards
Instead of making paper escort cards, consider potting a small cactus or succulent that can double as a token of thanks. Keep your eye out for little terra cotta or concrete pots that can be easily painted with a table number and the names of your guests.
Consider Biodegradable Confetti
Though pretty, some of those common confetti options aren't quick to break down and pollute the environment. Check out this article by Bridal Guide for eco-friendly confetti (and other fun things to throw at newlyweds!) From heart-shaped biodegradable rice to birdseed, there's a wealth of ideas!