July 18, 2018
We're delighted to feature Shari Margolin, an endlessly talented designer and world traveler based in Atlanta, Georgia. A skilled graphic artist, Shari specializes in combining typography and imagery. Her stunning invitation collection has inspired couples and party hosts alike—from birthday celebrations and holiday gatherings to intimate weddings and large-scale corporate events. Today, she's here to share a bit more about her recent year-long journey around the world as well as some designs that were inspired by the trip.
Could you share an overview of the recent trip you planned?
My husband and I just finished up an almost-year-long, round-the-world trip. We started with four months in Europe, which seemed like a good place to ease into full-time travel. After that, we spent about five months making our way through Asia, and then ended the trip with three months in Latin America.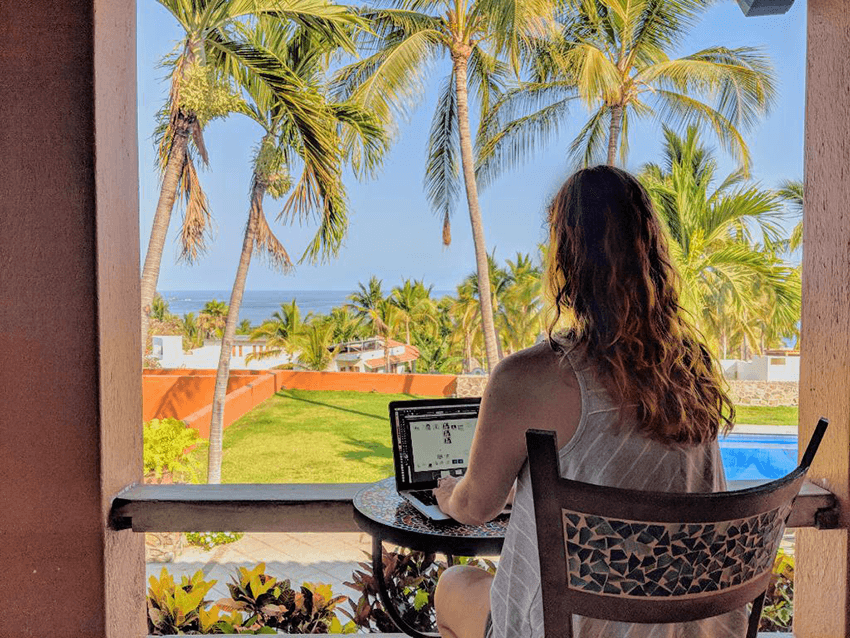 What motivated you to plan this trip?
We are mildly obsessed with travel. It's been a huge priority in our lives, and a few years ago, we got this wild hair to travel around the world for a year. It seemed like a crazy, impossible idea at first, but we couldn't shake it. When we started to examine it from a logistical standpoint, we realized that with some intense and focused saving, it could actually happen!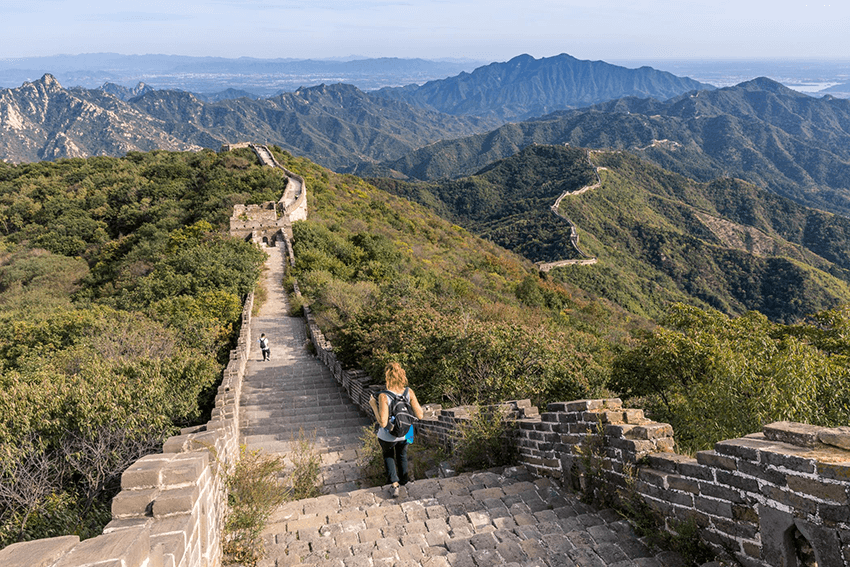 What part of the trip did you enjoy most?
Seeing so many different places in the world! Almost everywhere we went was uniquely its own and new to us and so inspirational. I can't express how lucky I feel to have seen and experienced so many amazing areas and cultures. A close second was meeting people and making friends all over the world. We got to learn a ton about different regions and see various ways of living. Oh, and the food! How could I forget the food?!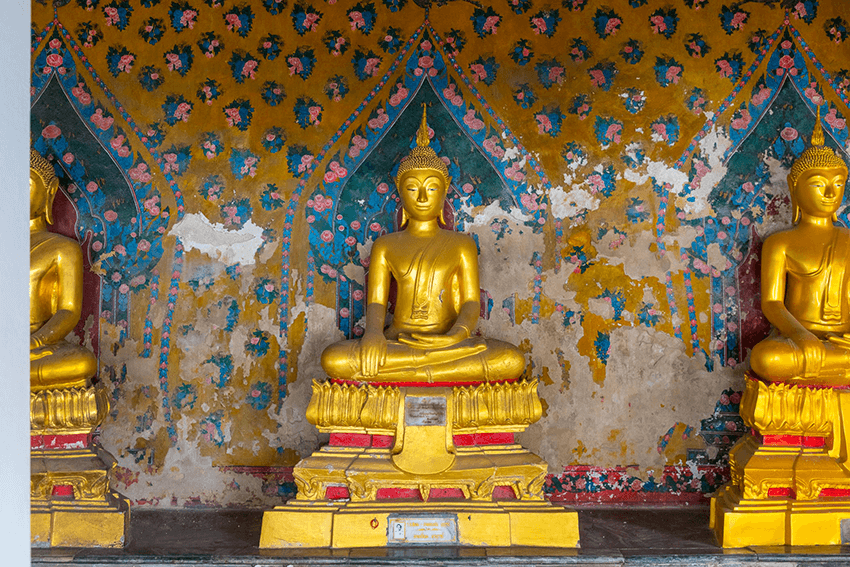 Can you share some of your favorite designs that were created during this trip?
Asia was incredibly exciting for me from a design perspective. There's so much traditional style and symbolism imbued in not just art, but everyday objects, architecture, and textiles. My wedding suite, Chinese Double Knot, is one of my favorite designs to come out of the trip, and it stemmed from noticing these knots all over the place throughout China, even hanging on street light poles throughout Beijing!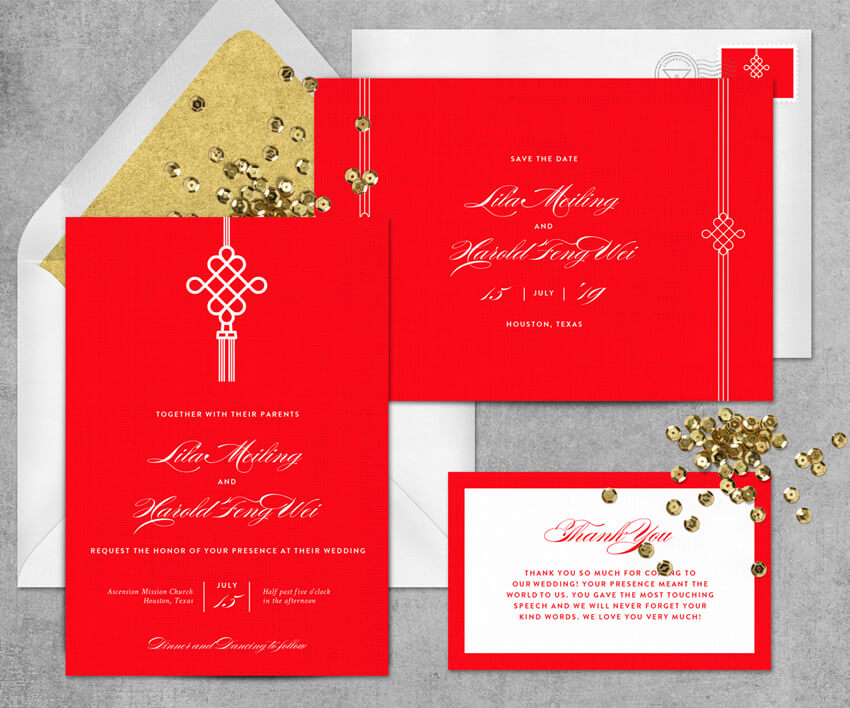 From a process standpoint, I basically snapped pictures of anything that caught my eye graphically, from dishware and signage to art and products. Then I'd ruminate on how I could graphically interpret them as we were out and about exploring. Once I had some time, I'd thumbnail out those ideas, and if anything was feeling good, I'd start messing around with it on the computer.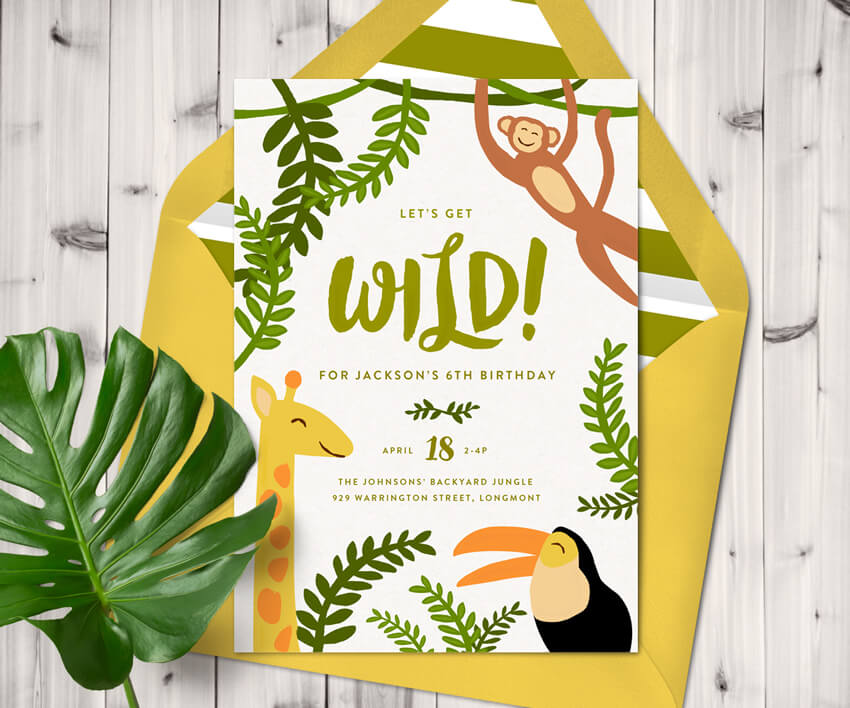 Another favorite design that came out of the trip is a kid birthday invite, Jungle Birthday. It was inspired by animals we saw on our travels (so many monkeys!) and animals I still want to see in future travels (like the Giraffe Manor in Kenya). In addition, my French Florals wedding suite was essentially the result of feeling very fancy galavanting around Paris.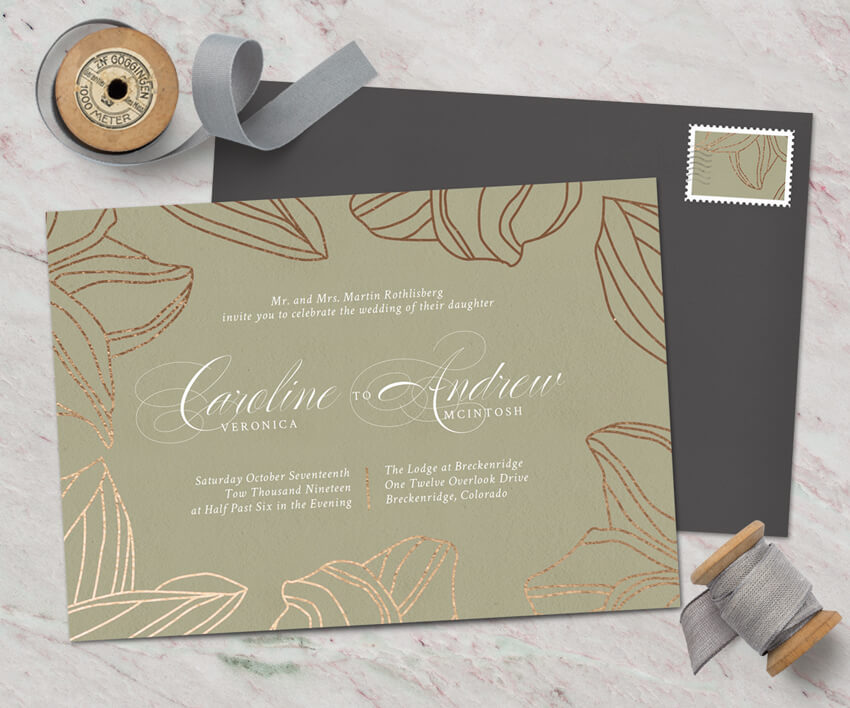 What struggles did you encounter?
The biggest struggle was planning and researching on the go. If there's a way to prepare a whole year of travel ahead of time, we never discovered it. Before we departed, we had a rough outline for our destinations, some accommodations booked, and maybe a fifth of our flights set. The rest we researched and figured out along the way. It was challenging to balance experiencing a location while also working on the next stop as well as peppering in some work throughout.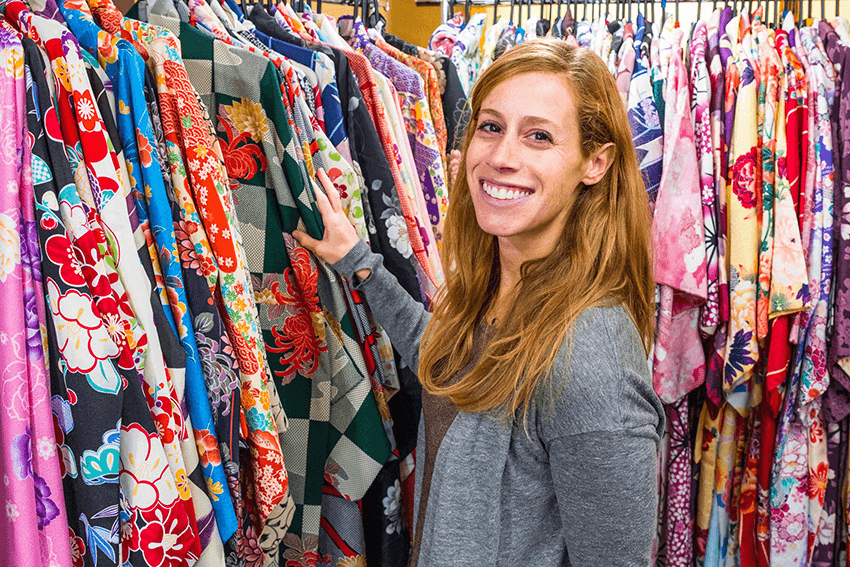 Did you learn anything new about yourself as a designer while traveling?
Well, just from a physical standpoint, I realized I don't always need a desk, tablet or even a mouse to create. I would often design propped up on some pillows on the bed of whatever Airbnb we were currently occupying! It doesn't sound like that big a deal, but it was pretty freeing to realize I can truly work from almost anywhere.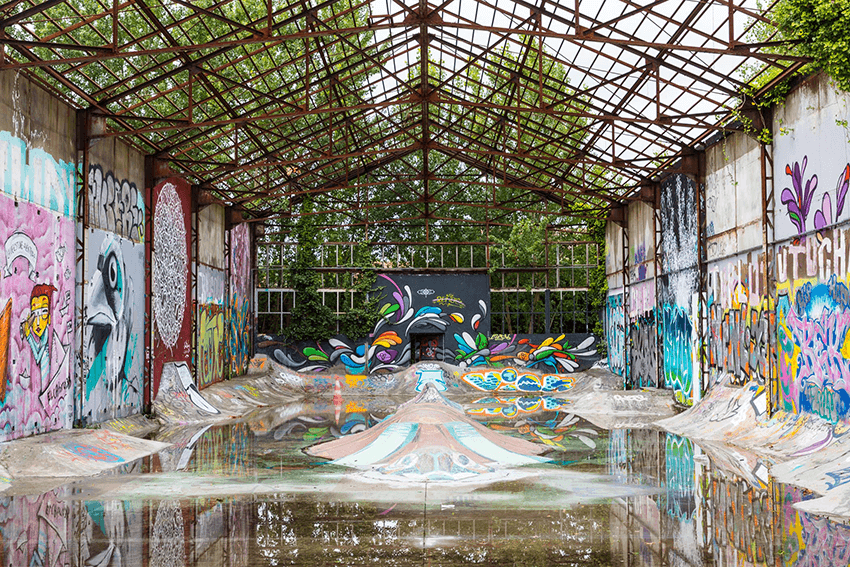 What part of the design process did you most enjoy?
I really enjoyed experimenting with different styles. It was fun to play around with a traditional look and feel of a certain region, like in my Japanese Brushstrokes wedding invitation. I also enjoyed incorporating cultural elements in something that's more of my typical style, like my Dreamy Lanterns wedding suite.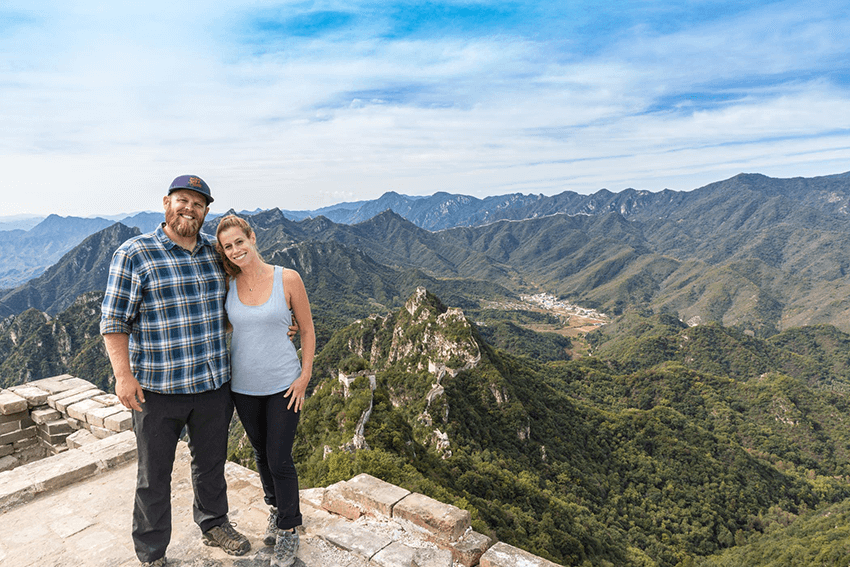 A huge thank you to Shari for joining us today! Click here to see more stunning designs from her collection!
[Photography by Josh Meister]