July 31, 2015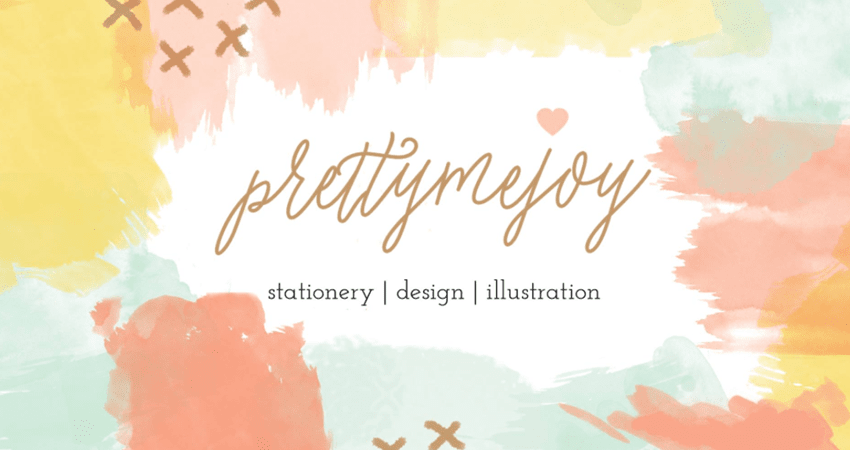 Nazia Hyder, the talented artist behind stationery, design, and illustration brand PrettyMeJoy, has been an incredible addition to the Greenvelope designer community since 2014. Her unique brand of illustration is instantly recognizable among our collections, with a distinctive playful elegance that follows her motto of "simplicity is beautiful". Today we want to share a bit more about her journey as a designer, her inspirations, and what flavor is in her ice cream cone.
Could you share with us the favorite design of yours currently on Greenvelope.com and your inspiration?
Currently I love "Le Noeud", because it's sophisticated yet feminine. This design was inspired by the softness of the French language & chic Parisienne culture.
Where do you usually find your design inspiration?
I find inspiration everywhere and anywhere. Mostly I'm inspired by nature &  cooking/baking. Besides my love for the culinary arts, I love to travel & when I was younger I travelled quite a bit with my parents… the memories from my trips are an inspiration in itself.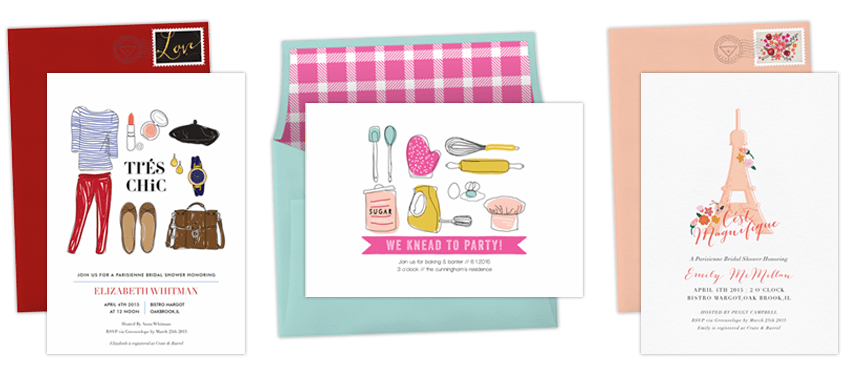 As a relatively new designer, what advice would you offer to other blossoming designers?
Perseverance is key. Just be patient and have faith in God & in your talent. Good things always come to those who wait. On the other hand, keep abreast with the new trends in the design world and keep on learning – one can educate themselves regardless of their age and it's the best gift!
Can you share a bit more about your journey as an artist — how you got started to where you are now?
I'm originally from Pakistan & graduated with a BFA in Communication Design from Indus Valley School of Art & Architecture in 2004. While family kept me busy all this time, I went back to my love for graphic design only recently. I would say I'm still learning and this is just the beginning.
What is your summer entertaining style?
Cozy and comfortable, chatting with friends with a good cup of tea & dessert of course!
What song is currently #1 on your music playlist?
Shake it Off by Taylor Swift
Nazia's List of Faves
Blogger: Emily Henderson. Love her style & taste. She designs with a perfect balance of modern & vintage
Color: I'm a color lover, but I can't resist anything from the blue & pink & peach families
Artist: Claude Monet or Edgar Degas
Ice-cream: Jamoca Almond Fudge or Caramel Cone
Fashion Staple: A comfy pair of jeans
Movie: The Sound of Music, The Devil Wears Prada, One Day
Add an extra dash of beauty to your next event with one of Nazia's exclusive designs. View the full PrettyMeJoy collection here.