August 11, 2015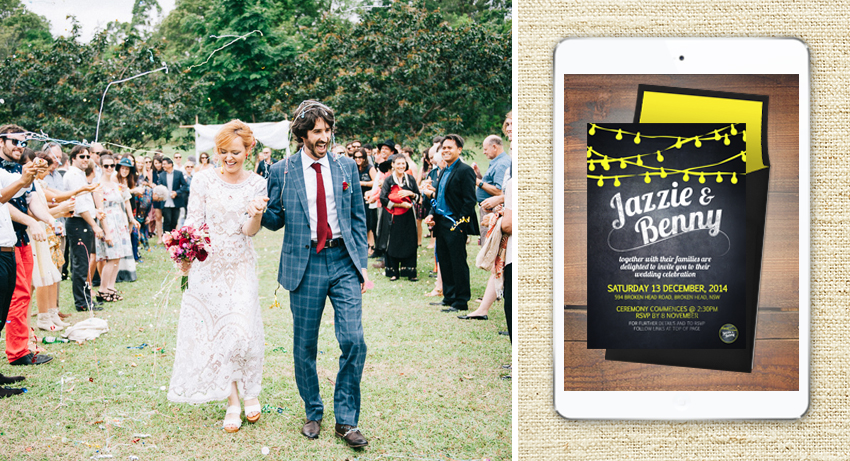 Jasmine and Ben decided to take a hands-on approach to their wedding, held in Broken Head, Australia, to reflect their laid-back and creative style. From the bride: It was very important to us that we were comfortable with our ceremony and reception. I know everyone says the same thing but we did really want our wedding to reflect the people we are. We walked down the aisle together which everyone really loved, we made almost everything ourselves, including the cake, the furniture, the wedding dress and the centerpieces. In the end, we were rewarded with praise and comments from our guests telling us that we had achieved what we set out to, and that they had a great time. Simon Hunter was able to beautifully capture every special moment of the day!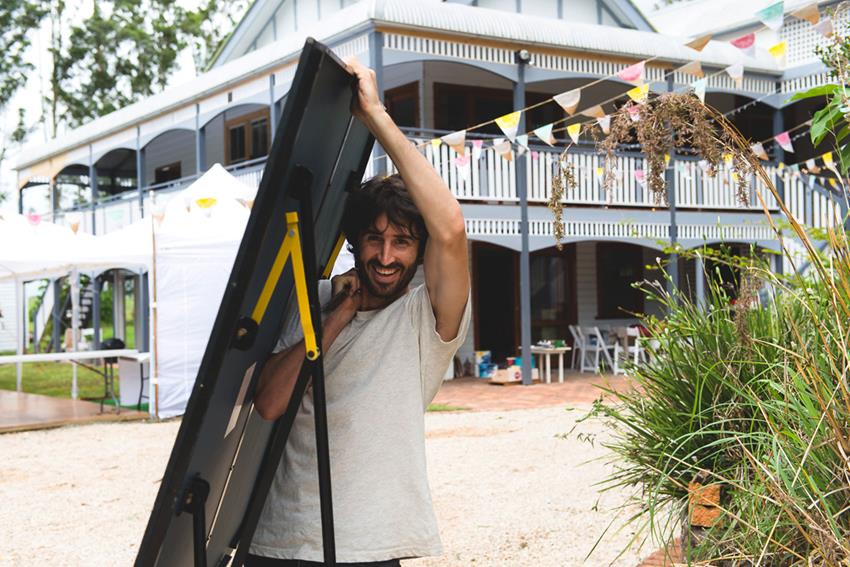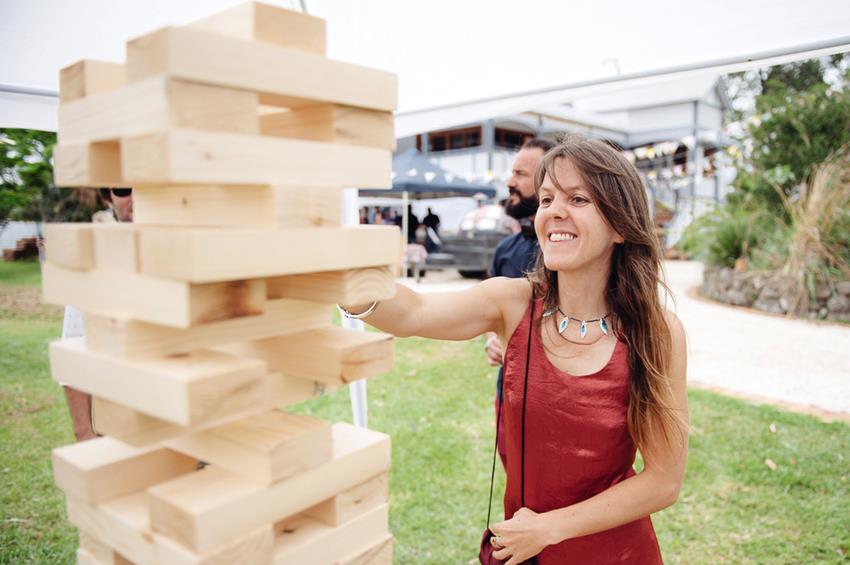 We decided that, both being creatives, we would try to put as much creativity into the event as possible. What we ended up with was a vintage + farm style wedding with fabulous little creative touches that spoke of our interests and talents. We virtually made everything ourselves; from the upcycled pallet furniture to the giant Jenga. It was an opportunity to try things I had always wanted to with the benefit of a pressing deadline!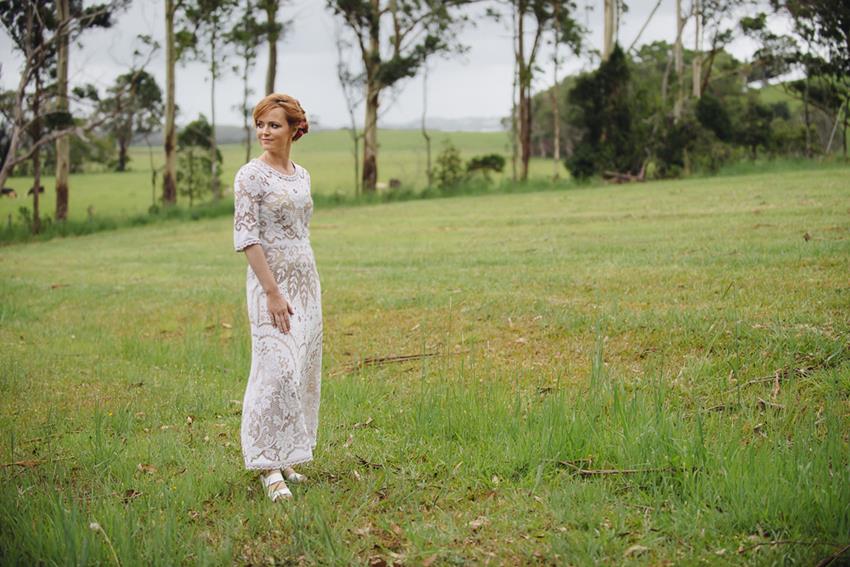 Not wanting to spend weekend upon weekend trying on dresses, Jasmine instead decided to order a bunch of options (eight to be exact) online and desperately hoped that one of them would be 'The One'. In expected fashion, perhaps, this did not happen.
With a mere 3 days until the ceremony and still dressless, Jasmine veered left and took it upon herself to make her own dress. In my mind, this was always going to be a possibility and therefore I was reasonably prepared for this outcome. Armed with a burda pattern, a vintage lace tablecloth and my mother's trusty old janome, I put together a dress I never even dreamed I'd be so happy with. People absolutely loved it!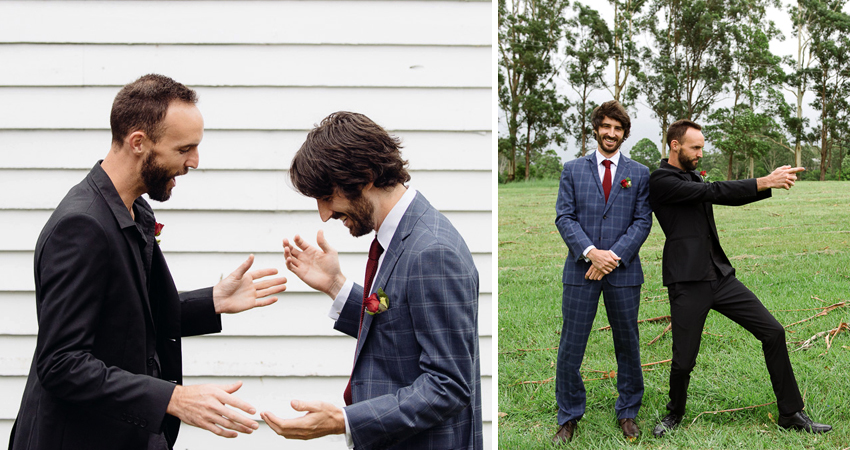 Benny was initially attached to my younger brother; that is to say they had a bromance it appeared no woman could penetrate. Until I came on the scene and stole him away. My brother still complains about it to this day. It was therefore very fitting that my brother Tim was the best man at the wedding and the pair still make a very lovely couple.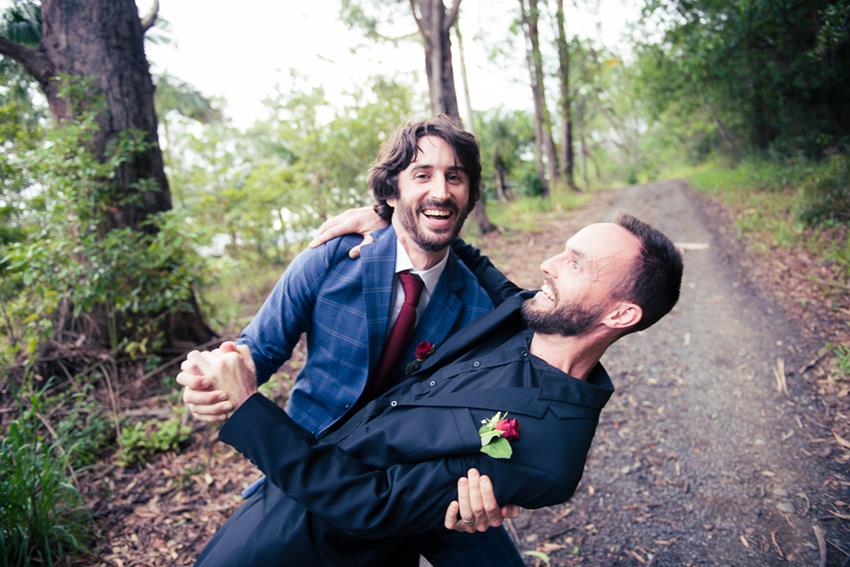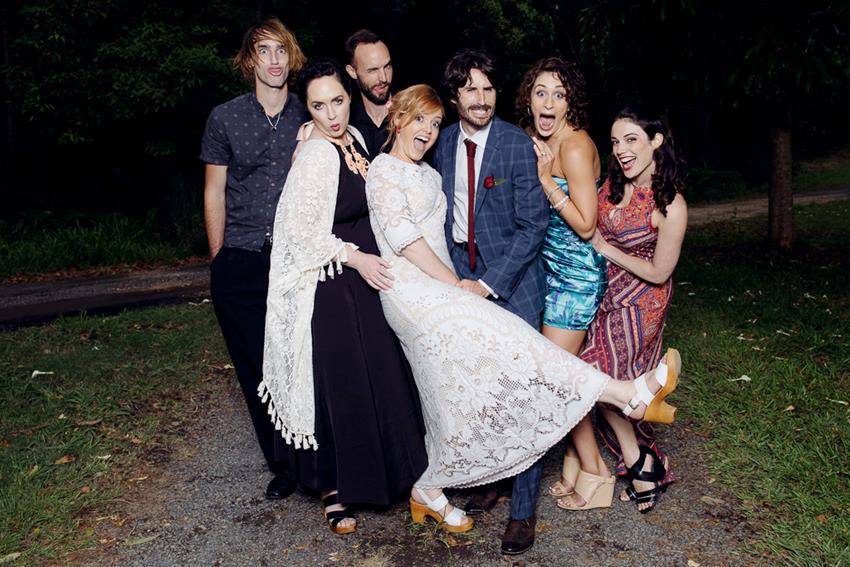 Jasmine & Ben's 3 tips for couples planning their weddings:
Involve your man. I think it's a myth that men aren't interested in designing or taking part in their own wedding. I found it really important even to be able to bounce ideas off my partner. Get him involved!
Do your research. Â If you give yourself enough time you can come up with some great and unique ideas for your wedding. It just takes many hours of dedication and pouring through image after image on Pinterest!
Enjoy it if you can! It might sound strange but it can be easy to forget and the planning and dreaming is one of the best parts! Have fun!
A big thanks to Jasmine & Ben for sharing their story and special celebration with us. Here's to a lifetime of happiness for this glowing couple.
Start designing your Greenvelope wedding save the dates and invitations with a free trial here.
Thank you to all the talented vendors who helped bring the day together:
Photography: Simon Hunter Photography Contact number: 0402 378 081
Catering: Ciccio's Pizza
Rentals: Mullum Hire
Hair & Make-up: Lady Bella