December 20, 2019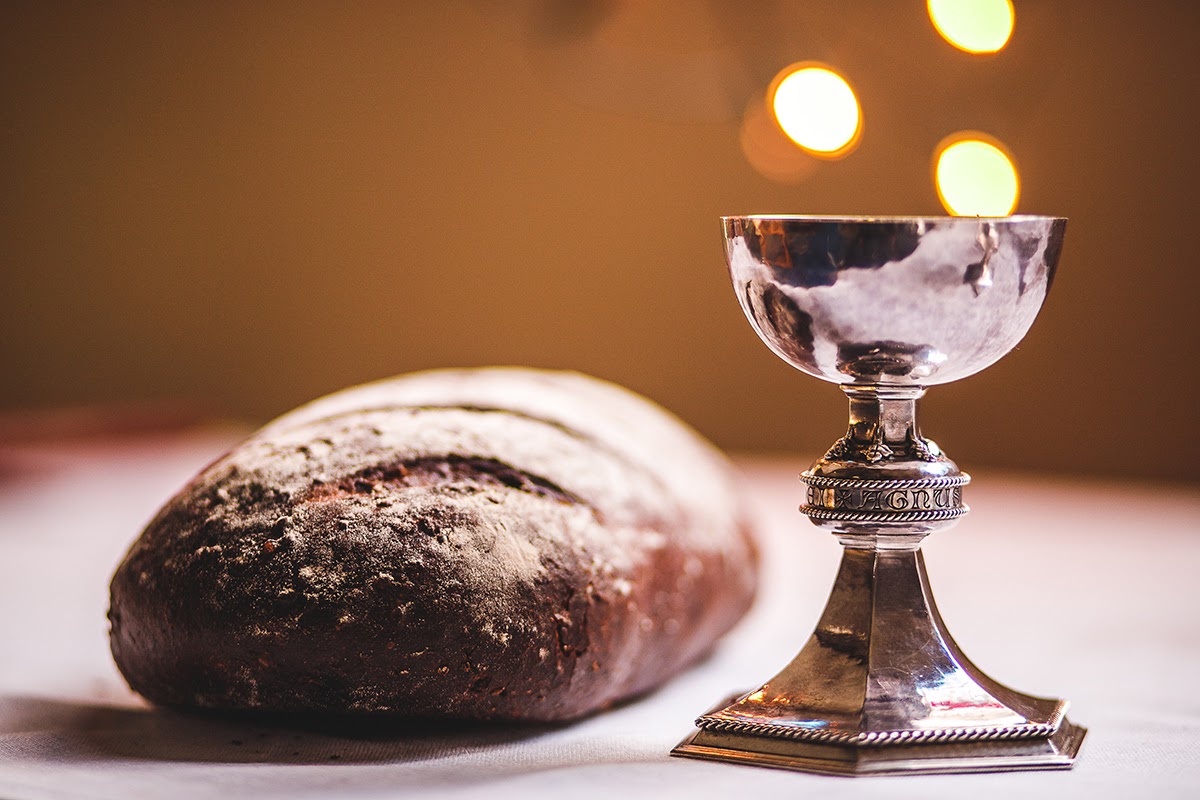 In the Christian faith, first communion, or confirmation, is an exciting time in a young person's life. It's the first time they receive the Eucharist, or the body (bread) and blood (wine) of their savior Jesus Christ. Considered a highlight of their faith, it's fairly common to send out confirmation invitations, inviting friends and family to share in the experience.
Confirmation traditions vary between denominations, so how you celebrate will depend on your church and your version of Christianity. Young boys and girls celebrate their first communion as early as eight years old in the Catholic Church, while those within the Lutheran and Anglican churches usually receive theirs in middle school.
A first communion service is usually preluded by some sort of class where the child learns the meaning of the Eucharist, various prayers (including the Lord's prayer), and the history of the church. At the actual church service, they receive communion with the rest of the congregation, and the pastor or priest may say a few words about the children during the sermon. Afterwards, a reception usually follows with cake, punch, coffee, or light snacks with the rest of the congregation.
If you're planning a first communion, you've come to the right place. Below, you'll find answers to frequently asked questions for planning a reception after the service. You'll find six confirmation invitations to bring together family, friends, and your fellow congregation on this special day.

How To Plan a First Communion: A Quick Q&A
If you have a preteen or child in your life who is about to be confirmed to the church, you may want to throw them a reception. Hopefully, these FAQs can offer a bit of guidance on planning the event.
Where Should You Host a Confirmation Reception?
This is completely up to you. Similar to how a bat mitzvah (in the Jewish faith) is accompanied by some sort of party afterward, you can choose to throw a reception following a confirmation.
Since confirmation usually includes a group of children or teenagers, sometimes a congregation will throw a reception with coffee and baked goods following the church service. Otherwise, you can team up with other parents, guardians, or godparents to host a shared meal at church. You can also invite friends and family members over to your home for a small gathering afterward if you wish.
What Should You Write on a Confirmation Party Invitation?
Include the time, date, and location of the church service on the front of the invitation. If there's a reception to follow, include all corresponding details.
Should the Entire Congregation Be Invited to a Confirmation Reception?
If the confirmation class holds a reception at church, the entire congregation should be invited. However, it's not your responsibility as a parent or guardian to individually invite each member. Instead, you can print an announcement in the church bulletin or program, inviting people to stick around for a social reception following the service.
If you're hosting a private confirmation party at your home or local banquet hall, send out confirmation invitations to your guests. Don't feel obligated to invite everyone from your congregation — they understand this is an intimate family affair, and hosting every member of your church would be quite a large event for one family.
Are Gifts Customary at a First Communion?
While not explicitly stated, gifts are usually welcomed at a confirmation. Many people simply give cards, with some enclosing a modest amount of money for the child or preteen. Those who are close to the confirmed child, such as aunts, uncles, or godparents, may give a gift of religious meaning, such as a bible, framed verse, photo book of the family, or a religious bookmark.
But before your mind wanders to gifts, a menu, or a reception location, start thinking about your guest list. The below invitations will ensure your loved ones join on this religious affair.
6 Confirmation Invitations for a First Communion
In the Christian faith, first holy communion is a significant step in a young person's life. These confirmation invites will ensure your friends, family, and other loved ones come together to celebrate your child or preteen's confirmation.
1. Watercolor Communion Invitation
This simple first communion invitation is incredibly stylish, featuring a watercolor border with a white circle at the center, outlining the details of the service. The luxe cursive script includes the word "communion" across the top of the invite, with the confirmed child's name written in block lettering below. Choose from a light blue, seafoam green, or blush color palette, or customize the design to select your own colors.
2. Simple Cross Invitation
This religious invitation design features a gold cross front and center, surrounded by a gold foil border. The confirmed child's name is written in elegant calligraphy, as is the location of the reception. The details of the special day are written in small, block lettering, adding a nice bit of contrast to the invitation.
3. Vintage Floral Frame Invitation
This invitation card would work beautifully as a baptism invitation, at the child's christening, or, later in life, as a confirmation invitation. An elegant and whimsical border features gold flowers and greenery, framing the invitation wording. In the center, write the details for the church service and reception.
4. Beautiful Cross Invitation
This one-of-a-kind cross confirmation invitation is wonderfully fit for a first communion. A beautiful, hand drawn cross is on the front with the confirmed child's name written in gorgeous calligraphy beneath it. There's also a corresponding thank you note, allowing your child to easily thank guests for their presence, support, and gifts.
5. Delicate Greenery Invitation
This lush greeting card is ideal for a first communion. The natural color palette uses an array of greens, browns, and blues, creating illustrated vines that go up the sides of the card. In the center of the design, write the details of the church service and the reception, asking friends and loved ones to gather for your child's special day.
6. Modern Cross Invitation
This confirmation invitation is absolutely stunning with a striking color palette made of deep, navy blues and gold foil. The words "First Communion" are listed front and center with the details of the service written beneath it. It comes complete with a matching save the date and thank you note card, ideal for a number of religious events.
Sending Out Confirmation Invitations Has Never Been Easier
Yep, it's even easier than printing it in your church bulletin (and it saves a lot more paper).
With Greenvelope, you can easily email your confirmation invitations in a matter of minutes. There's no licking stamps or managing address labels, you simply enter your guests' email addresses into Greenvelope, and we'll take it from there.
With our advanced guest list management, there's no need to tally RSVPs or do a quick headcount in the church pews. You'll know exactly how many of your friends and family can attend your child's confirmation reception — and how much coffee to brew.
Plus, Greenvelope makes it easy to customize any invitation, allowing you to add a number of photos, change the color palette, or swap out the invitation wording. You will probably find that many of these invitations can easily double for other once-in-a-lifetime events, including graduation announcements, baptism invitations, and birthday invitations.
We're sure your child's first communion will be a day your entire family will remember. From our Greenvelope family to yours, we're sending your child our well wishes as they take this big step.