January 21, 2020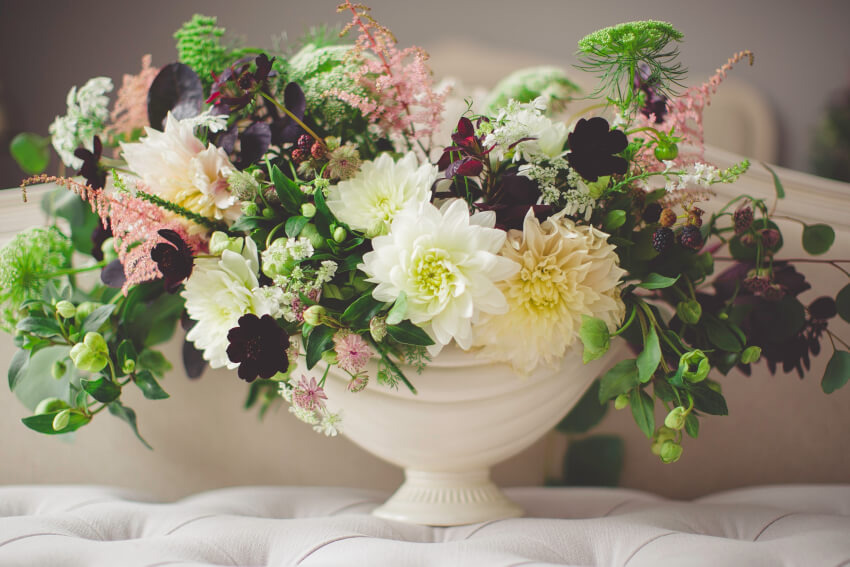 Hosting a celebration of life event is a touching way to remember a loved one who has recently passed. Often held weeks after a funeral, a celebration or memorial event is an opportunity for friends and family to come together and reflect on the joy you shared with someone special.
There's no denying that planning a celebration of life service can be incredibly emotional. Even if you have lots of celebration of life ideas, it's a big task to bring everything together. Being surrounded by so many people who were part of your loved one's life is often very healing, but it also involves a lot of preparation.
To help make it easier, all the designs featured here are digital invitations that offer plenty of personalization. This means you avoid the hassle of compiling addresses, writing and posting invitations, and chasing down RSVPs. It's all taken care of for you so you can focus your energy on planning a beautiful event.

21 Beautiful Celebration of Life Invitations
From simple, modern designs to timeless florals, our collection of celebration of life invitations has something to suit every wonderfully unique life. Here are our top celebration of life and memorial service invitations.
1. In Loving Memory
Honor a loved one with this simple and serene celebration of life invitation. Available in a selection of soft, muted tones, this uncluttered design features space for all the most important details. Include your favorite photo and personalize it further with your loved one's favorite color scheme for a representative digital memorial card.
2. Starry Night
With a dark yet peaceful color palette, this starry night announcement is a calming way to invite friends and family to a memorial service. Along with key details, there's space for a poem or personalized message on the front of the invitation.
3. Rose Remembrance
This rose remembrance design features a soft, warm color palette that has a touch of old world charm. There's a choice of creme, rose, or marigold for the flowers and accents, or you could add a personal touch by using your loved one's favorite color.
4. Lily Trumpets
Celebrate the life of your beloved friend or family member with this sweet, simple, floral design. As a flower with strong ties to those who have passed, this lily trumpets design is a lovely way to invite people to join you as you recollect fond memories and cherished times together. The soft colors, hand-drawn illustrations and gentle typography make it a beautiful choice for your invites.
5. Celebrate Life
Invite friends and family to remember and celebrate the life of a loved one with this soft, beautiful invitation. The celebrate life design features a watercolor background in a choice of gentle or brighter colors, so you can find a look that reflects your service.
6. Delicate Dandelion
This soft, delicate dandelion design offers a simple yet elegant way to invite your community to a celebration of life. The refined typography, decorated border, and illustrated flower add understated beauty to your invitation. Take your pick from a striking blue design or the more muted grey version, or opt to feature the color that your loved one enjoyed most.
7. Timeless Romance
Ask friends and family to join you for a celebration of life with these elegant, timeless memorial invitations. With hand drawn illustrations featuring a cluster of beautiful flowers, this design is ideal for those who loved to see blooming flowers around them. Choose from soft blue, orange, grey, or bright aqua.
8. Dusky Skies
Celebrate the life of someone who adored the great outdoors with this dusky skies invitation. Set against a backdrop of a starry sky in the forest, this design is perfect for nature lovers and those who enjoyed stargazing. There's a choice of color options, including a striking blue and an enchanting purple.
9. Elegant Floral Corners
Invite close friends and family to reflect on moments shared with this elegant floral corners celebration of life invitation. The gentle border and delicate, hand-illustrated flowers create a beautiful space for you to share details of the celebration. Customize your invitation design with a special color palette or choose from four distinct colors, including purple and taupe.
10. Serene Forest
Gather your loved ones to remember and celebrate the life of someone dear to you with this serene forest invitation. The soft, inky blues and textured paper look give the invitation a calming, reflective feel. A misty, silhouetted forest sits below, with space above to let people know where and when to join you for the memorial.
11. Lovely Label
Share a beautiful photograph of your loved one as they smile, dance, or do something they loved with our lovely label design. Below the featured photograph of your honored friend, there's plenty of space to share all the details about the celebration of life and even add a dedication or short poem. This simple, modern photo invitation comes in three different colors, with the opportunity to opt for something softer, brighter, or bolder through customization.
12. Take Flight
Invite others to join you in celebrating the life of your loved one and reflecting on their journey with this soft, peaceful invitation. Flying seagulls take center stage in this design, with a gentle color palette that creates a sense of freedom and serenity.
13. Polaroid Memories
Set the tone for your celebration of life and invite those around you to come filled with memories and photographs to look back on. This polaroid memories design gives you space to share two favorite images of your loved one, while beautiful typography keeps their name front and center. Choose from five color options that help your photos stand out, or add a personal touch with your own color palette.
14. Feather Flourish
This elegant celebration of life invitation is ideal to remember loved ones who enjoyed a touch of luxury or a vintage aesthetic. With a soft color palette and gentle feather swirls, it's a thoughtful way to welcome guests to a gathering to remember someone dear.
15. Line Drawn Florals
Invite loved ones to gather around you to talk about fond memories of someone special with this sweet, floral invitation. The intricate, hand drawn florals and leaves create a beautiful backdrop for those all-important celebration details. With line drawings and a gentle textured effect, this design is a perfect way to celebrate those who loved a vintage or rustic look.
16. Delicate Leaves
This delicate leaves celebration of life memorial invitation is a fitting design for a beautiful, modern gathering. With a soft color palette and subtle watercolor florals, the invitation brings a sense of peace and calm. Choose from a gentle shade of green or purple, or create your own personalized version with help from our design team.
17. Modern Cross
With a powerful, ink blue background, this modern cross design invites a celebration of the strength and character of your loved one. The simple, minimal cross and border are accented by a golden shimmer for an invitation that makes its mark just as much as the person it's honoring.
18. Scrapbook
This charming, scrapbook-inspired invitation gives you plenty of space to feature your favorite custom photos of someone special, acting as a digital keepsake. Celebrate select moments throughout their life or simply use it to share your most recent snaps of them. The simple background and text put the focus on your photos and the celebration details.
19. Floral Celebration
Celebrate the life and soul of the party with these bright, joyful memorial invitations.The floral celebration design is perfect if you're looking for something with plenty of color. And the bright text accents paired with watercolor flowers emphasize that the life you're celebrating was a happy one. Choose from five, bold color options or customize your invitation template to feature a pastel or more muted hue with our design service.
20. Celebration De La Vie
This charming celebration de la vie invitation features a detailed pencil drawing of Camargues reeds, making it an ideal choice for someone who loved to be by the sea. A softly textured background, paired with scripted fonts, gives your invitations a calming, reflective feel. There are four soft, neutral color schemes to choose from, but you can always add a custom color for added personality.
21. Dark Florals
Bring friends and family together to remember the life of someone special who loved a little glamour, with these dark, floral invitations. The deep, delicate flower background is an elegant backdrop for your memorial or celebration details, while a beautiful script highlights the name of your loved one.
Celebrating the Life of a Loved One
A celebration of life or memorial event is a time to remember your loved one and all the ways they were special, unique, and adored. Finding an invitation design that feels true to them can inspire everyone to recollect their fondest memories. We hope that you've found a design that honors your friend or relative, or found the inspiration to customize an invitation so it feels like the right fit for your gathering.