August 27, 2019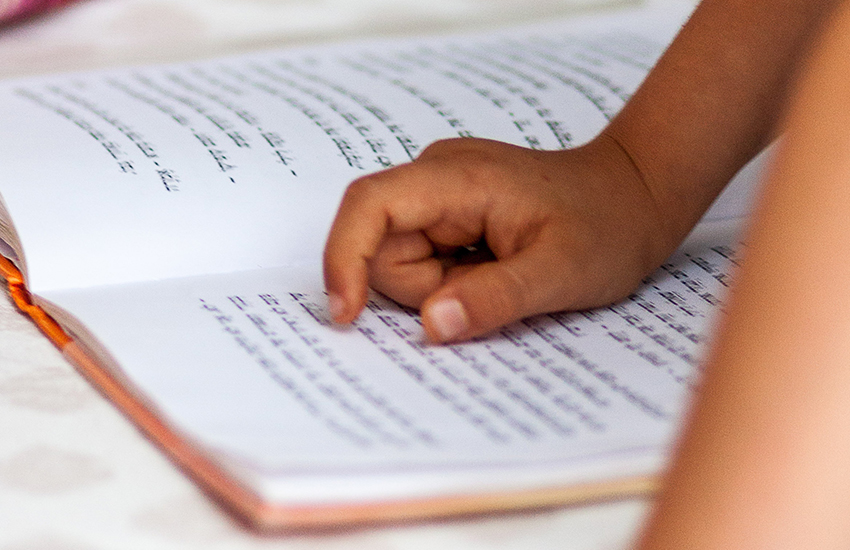 A bar (or bat) mitzvah is a special day in any young person's life. At the age of thirteen (or twelve for girls), your teen becomes fully enveloped in the Jewish community.
And while a bar/bat mitzvah is a significant affair, it's also a time for celebration. According to Jewish tradition, becoming a bar mitzvah symbolizes the child is now responsible for their own actions. As they become more accountable in Jewish law, tradition, and ethics (or "mitzvot"), they take a significant step into adulthood.
How you choose to celebrate a bar/bat mitzvah is completely up to your family. The festivities might include an intimate setting with just a few close friends and family, or you might go all-out, renting out a local banquet hall or your favorite restaurant. Whether you choose to have a large group or a small one, with live music or just your favorite Spotify playlist in the background, and with a few appetizers or a full buffet, one thing is certain: your celebration should be representative of the child who is coming of age.
So before you finalize the guest list, food, or location, why not take one simple step forward and select your invitations? And hey, since this day is supposed to represent a young person taking on more responsibility, why not get them involved? You know they're always looking for a way to share their opinion.

12 Bat and Bar Mitzvah Invitations to Celebrate
A young man or woman is coming of age, and that's cause for celebration. It seems like just yesterday you were sending out baby shower and birth announcements, and now it's time to send out bar mitzvah invites. No matter what kind of reception you're planning, there is an invite in this list to commemorate the milestone. Be sure to enjoy it, you'll be sending out graduation announcements and wedding invitations before you know it!
1. For the Straight-Forward: Simple Bar Mitzvah Invitation
This invitation needs no special … invitation (whoa, we didn't plan that out well, did we?). The simple, albeit elegant design features modern invitation wording and a classy color palette. For the teenager who needs no extra fuss (yet knows exactly what they want) this is the perfect match.
2. For the Cunning and Charming: Kippah Calm & Party On Invitation
If your not-so-young man (or woman) is never at a loss for a quick story or pun, this might be the invitation for them. As playful as their personality, this light and joyful invitation features a kippah and geometric shapes as the backdrop. Complete the set with a matching thank you note and save the date card, with the same pattern and color palette.
3. For the Artist: Colorful Mosaic Invitation
Some people just don't want anything that matches anyone else. For the true individualist in your life who love all things unique and DIY, you might enjoy this bar and bat mitzvah invitation from Lisa Travis. And while this invite might seem colorful enough, know that there are five other color combos to choose from — each more bold than the last.
4. For the One Who Loves a Little Bling: Textured Gold Invitation
There's no color that represents a grand reception more than gold. If your young person has always been attracted to the finer things in life, they might enjoy this gold and glitzy invitation. With majestic fonts and the subtle hint of bling, this invite carries the same excitement you'd expect from a holiday party or New Years Eve card.
5. For the Family Gathering: Textured Star Invitation
If you're looking to have an intimate lunch gathering after the service, this bar and bat mitzvah invite might be perfect. Featuring a photo of your teenager, designed with a Star of David cutout and elegant lettering, this warm invite is appropriate for a family setting. Pair it with a save the date featuring a full-spread photo card.
6. For the One Who Can't Wait to Celebrate: Colorful Dashes Invitation
This coming-of-age celebration is a long awaited one, and nothing helps build the anticipation more than this fun invitation. Made in four bright and bold color palettes (plus more with a custom design package!) and fun lettering, this keepsake definitely says, "Here's something to look forward to."
7. For the Stylist: Modern Splatter Invitation
Is your soon-to-be bat mitzvah known for being the Mr. or Miss Best Dressed? Do they love pops of color and elegant design? This modern bar mitzvah invitation isn't overly formal, signaling a bit of fun to be had on the big day. The envelope features a colorful interior, which sets off the invite nicely.
8. For the Urban Gardener: Impressionist Landscape Invitation
Does your young person absolutely hate being "trapped" inside? Were they constantly saying their b'nai mitzvah classes should be held outdoors? This impressionist, floral party invitation might be symbolic of their personality (and love for the outdoors).
9. For the Total Extrovert: Cool Bar Mitzvah Invitation
Let's face it — when planning this Bar Mitzvah celebration, you knew a small gathering wasn't going to cut it. You needed a big space, rented in your favorite restaurant, to have room for his or her family and many, many friends. This invite and announcement is just as fun-loving as your teen, now all you need to do is find a way to trim down those ever-expanding RSVPs.
10. For the Athlete: Sports Fan Invitation
If you had to all but wrestle your teenager off the playing field and into b'nai mitzvah class, this is the perfect invitation for them. Appropriately designed for the avid sports fan, this fun card will have the crowd standing in their seats.
11. For the One Who Keeps Things Elegant: Gilded Star Invitation
You don't need any extra photos, graphics, or illustrations on this invitation. The simple design, made with bold colors (four to choose from!) and calligraphy, is elegant all on its own. The coordinating invitation suite features a save the date and thank you note, complete with monograms for your young person.
12. For a Party in All Neutrals: Stylish Stars Invitation
Let's face it: Neutrals are in. An all white invite and coordinating thank you card, with little drops of gold and rose, might be the perfect way to coordinate your party decor. If you're looking for something a bit darker, try the black background in one of the three pre-designed color palettes.
Looking for More Bar & Bat Mitzvah Invitations?
This list contains just a small sampling of invitations perfect for a bar/bat mitzvah. From the classic family gathering to the modern mitzvah, you'll certainly find something to suit your young person's taste.
This is a major milestone in a young person's life, so we wish you the best as you celebrate. For all the celebrations yet to come — including college graduations, engagement parties, rehearsal dinners, and even the first time they hand out their own business card, Greenvelope is here for you — and those you love.
Have a wonderful time at the bar mitzvah. And mazel tov!