November 21, 2013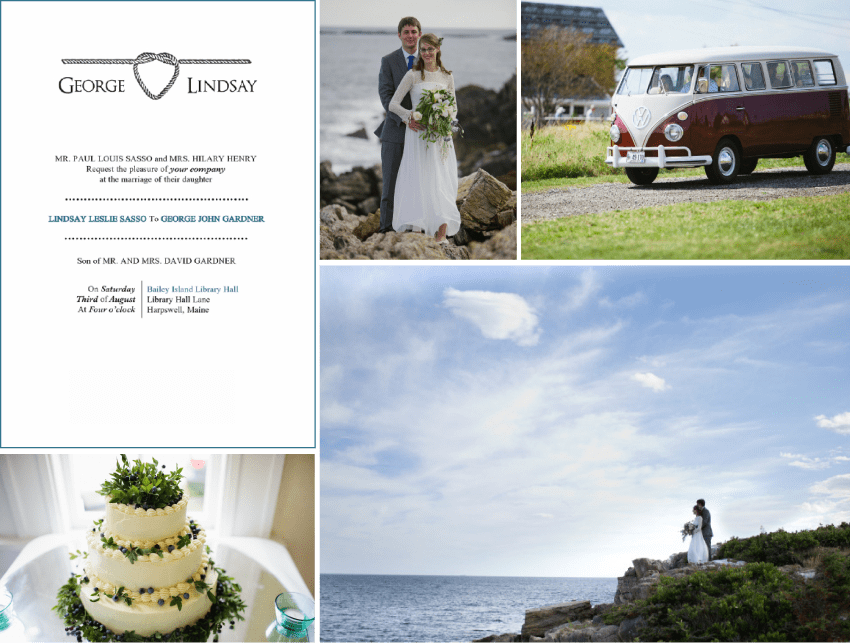 George and Lindsay held their gorgeous intimate international wedding with 75 guests on the coast of Maine, where Lindsay had spent much of her youth. The couple resides in the UK, while their families are spread out in the States as well, which is why they selected Greenvelope for their invitation.
A good friend of the couple designed their custom invite with a nod to the location of their ocean view event. The couple agreed that using online invitations helped to minimize the stress of managing international RSVPs, since they were already doing so much management across seas to prepare while still in the UK. That being said, these two did an amazing job utilizing their contacts in the area to create a serene and joyous celebration for their matrimony and joining of two families.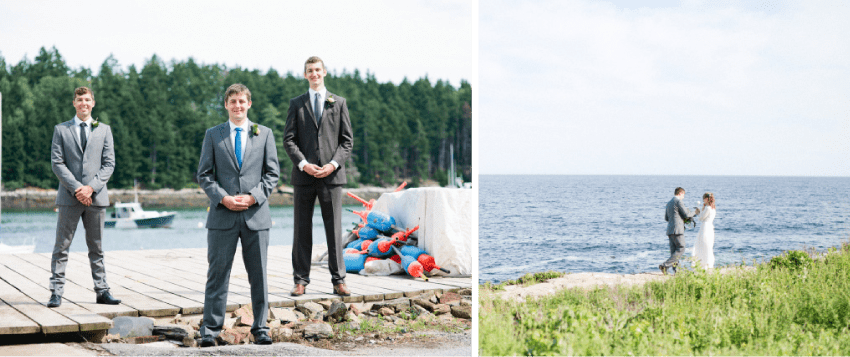 The event was held at two venues. The ceremony was held at Mackerel Cove, a small harbor across the street from the reception hall. The bride's father drove her to the ceremony in his friend's VW bus, a vehicle treasured in their family.  What began as a rainy day, quickly turned into a beautiful summer's day in Maine complete with blue skies. After the ceremony Lindsay and George snuck away to take these stunning photos. If you are ever in Harpswell, Maine, be sure to check out the Giant Steps for your own shoot. The event continued at the local library where guests were surrounded by the library's collection of books while they ate and danced the night away.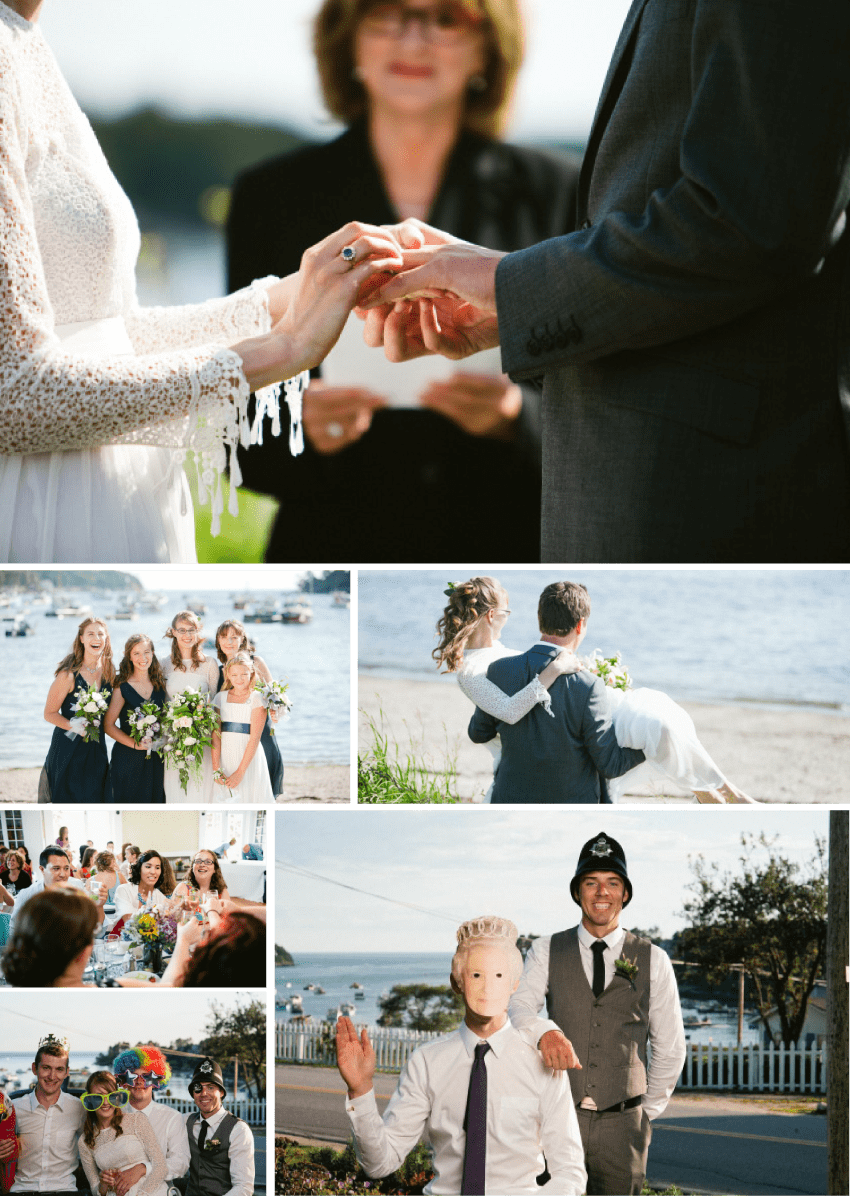 Together, and with the help of their families, especially those in Maine who were able to assist in the planning and coordination of the event, Lindsay and George created something both stunning and cozy. In order to have a family friendly event overseas, the couple recommends planning in advance and making sure to be flexible on the day of event. Congratulations to you both, and thank you for sharing your day with us!
VENDOR LIST:
Custom Card Design by Matthew Lurcock
Photography by Tyler Drumm Photography
Catering by Henry and Marty
Flowers by Harpswell Garden Club
Dress by Minna