September 5, 2018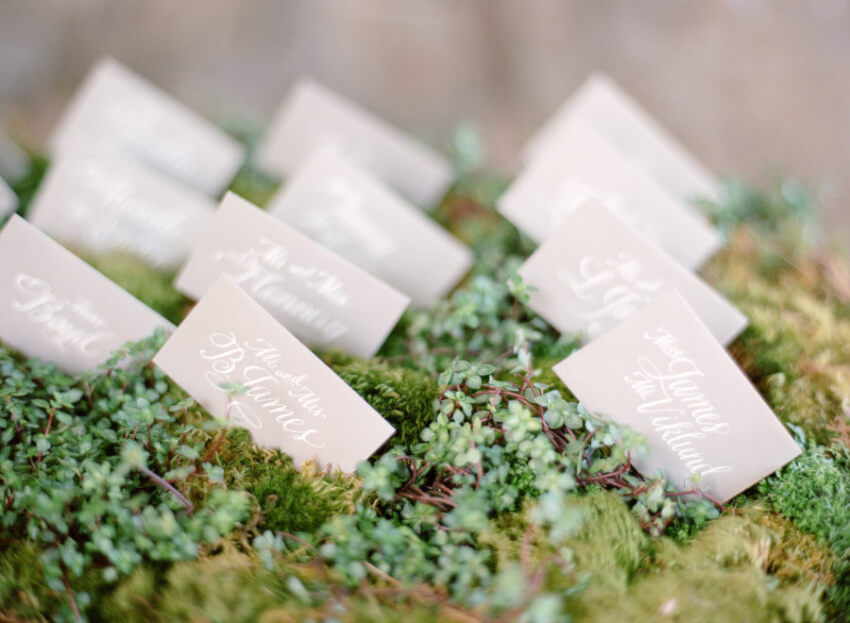 If you ask us, there's always something to celebrate. Whether your next event is a thematic dinner party or an intimate afternoon brunch, why not show your guests to their seats with something eye-catching and unexpected?
Escort cards and seating chart displays are perfect for communicating table assignments to your friends and family. Regardless if you choose escort cards or a seating chart, they should be prominently positioned near the entrance of your event. Be sure that your escort cards display the names of each of your guests along with their corresponding table number. Below are seven escort card and seating chart displays that won't just impress your guests—they'll guide them in style.
Ribbon Escort Cards
We love how simple materials can make an eye-catching statement, like this lovely seating chart made of ribbon. Because ribbon comes in a wide variety of hues, it's the perfect way to accentuate a color palette, like this display on Ruffled. (An added touch of floral detailing never hurts either!)
Escort Cards in Elegant Vintage Boxes
Whether they're repurposed or bought new, there's just something charming about vintage boxes. Along with a personalized escort card, you can fill them with just about anything (like these sweet little flowers featured on Style Me Pretty).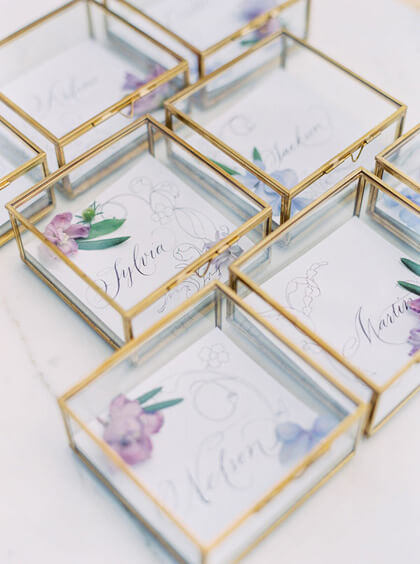 Escort Cards that Double as a Cheese Plate
Escort cards that come with a bite-size block of cheese? Yes, please! We love how this couple, featured on Style Me Pretty, came up with escort cards that double as a light snack on the way to the table. (All that's missing is a pairing of white wine.)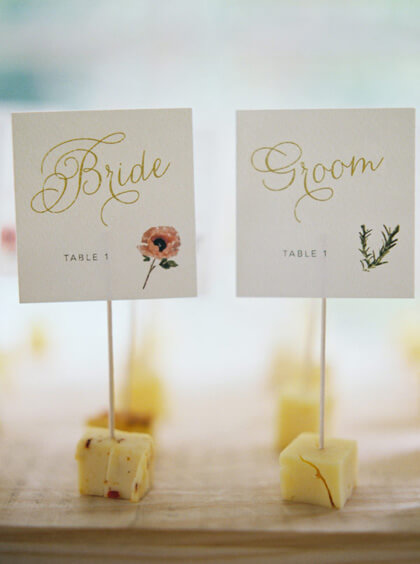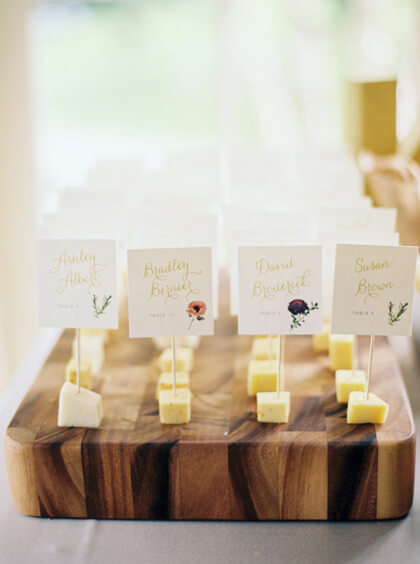 Escort Cards Made from Seasonal Fruit
How precious are these little oranges? This clever couple, featured on Wedding Chicks, created escort cards by pinning green paper leaves with the names of their guests. Depending on the time of year you host an event, consider incorporating seasonal fruit into your escort card display.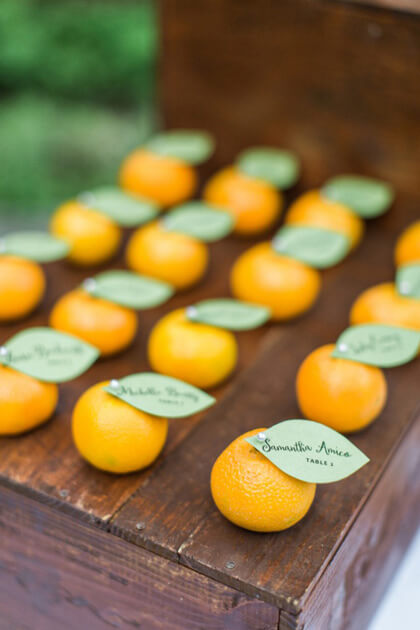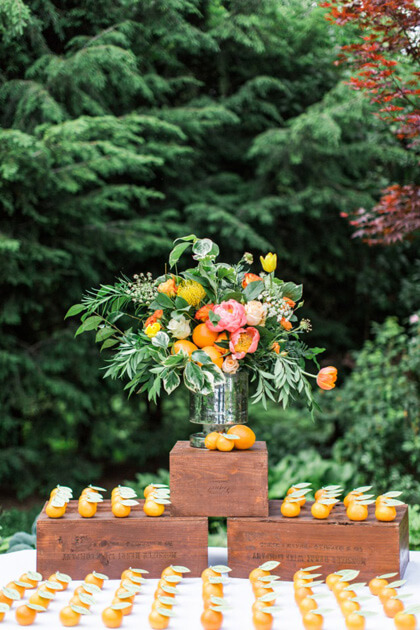 Rainbow Escort Card Pockets
Along with names and table numbers, these rainbow-colored escort pockets (featured on Brides) contained personalized love notes that thanked each guest for attending. What could be sweeter than pockets with love notes?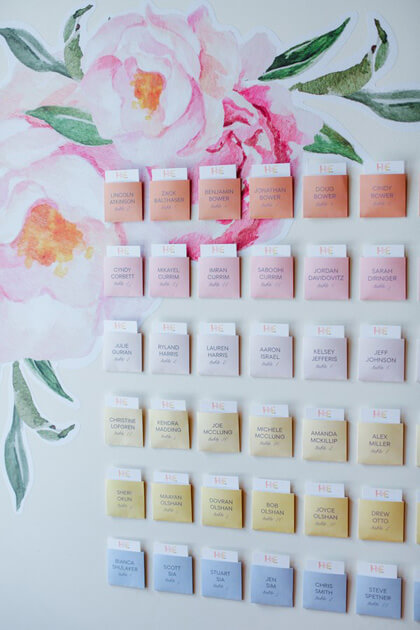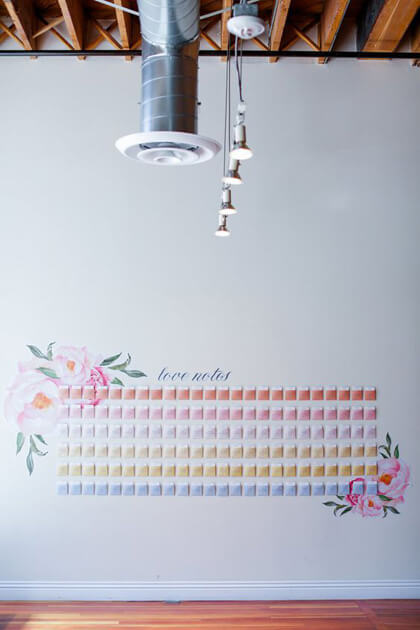 Love Thy Neighbor Seating Chart
When it was time to for the reception to start, this couple invited guests to "love thy neighbor" and find their names and seating assignments on glass houses. Each little house was filled with flowers and greenery.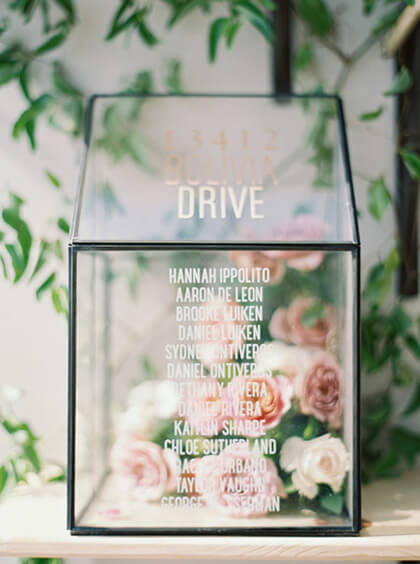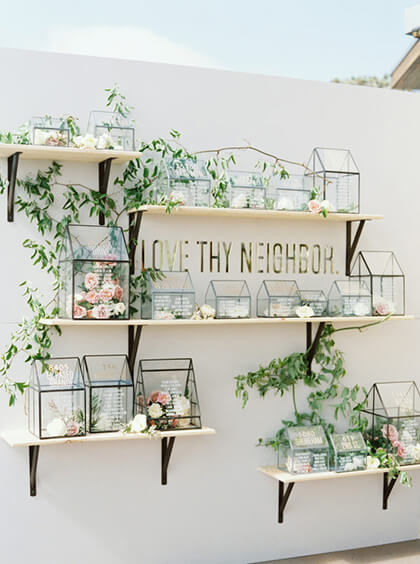 Escort Cards with a Touch of Home
Who doesn't appreciate a touch of personalization? Your guests will love being greeted by escort cards that offer a nod to their home state.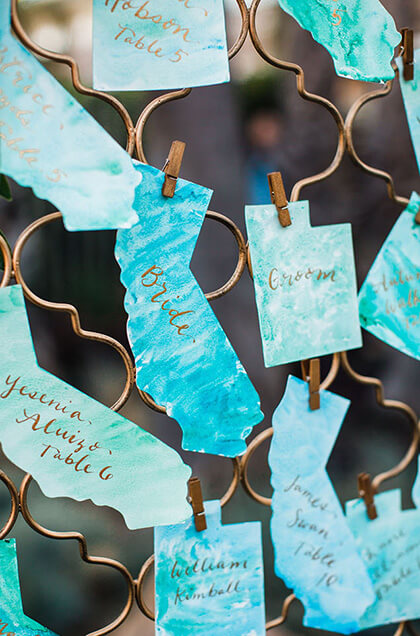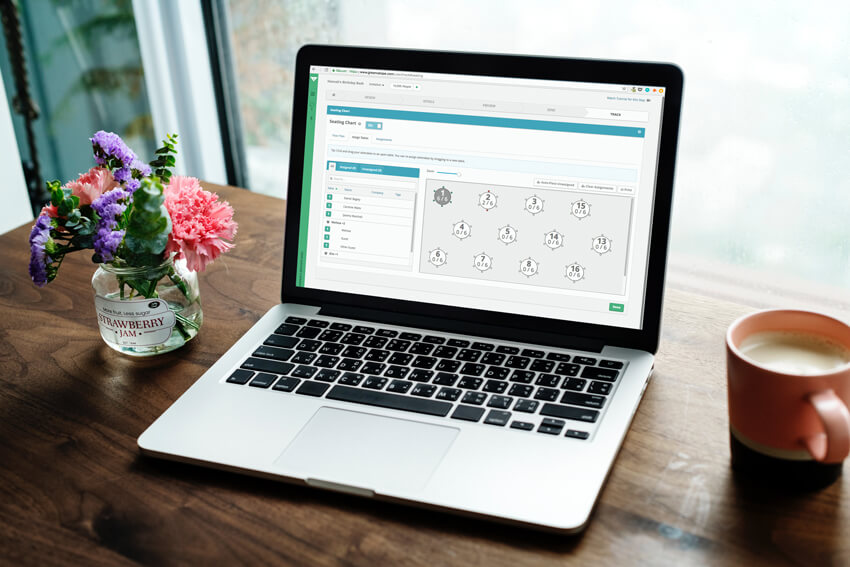 Before you can execute a plan for your own escort cards and seating chart display, you'll need to finalize your seating chart. Digital services like Greenvelope can help ease the process of building a seating chart for your event. Greenvelope allows you to translate all attending guests and their plus-ones directly to a seating chart. No spreadsheets, pin boards, or pulling your hair out required. If you're interesting in using Greenvelope for invitations, RSVP tracking, and seating charts, you can get started here.