February 3, 2016
In preparation for the Super Bowl this weekend, we have rounded up some of our favorite recipes, tricks, games and more from around the web. Whether you're in it for the football, the commercials, or just the food, we've got everything you need for a killer Super Bowl party.
 Super Bowl Food
As we all know, the food and drinks provide at least 75% of the enjoyment on Super Bowl Sunday. Even as I write this, I'm having a hard time concentrating thinking of all the delicious, incredible, cheesy things I am going to eat, so let's just get right into it.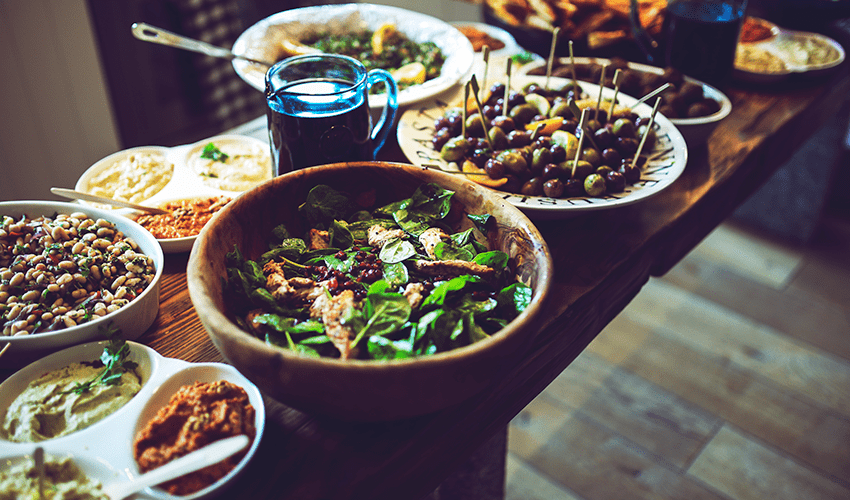 A round-up of delicious-looking, often cheesy, 3-ingredient appetizers here. (Including this delicious baked brie from A Beautiful Mess)
All delicious Super Bowl foods ever, probably vaguely more complicated because, you know, Bon Appetit. View here. 
Planning on a large group, and want tips for setting up a buffet? Look no further.
What's on Tap?
Get in the spirit and mix up some team colored cocktails, keep it classic with an assortment of craft beers, or get fancy with a Build-Your-Own Bloody Mary Bar.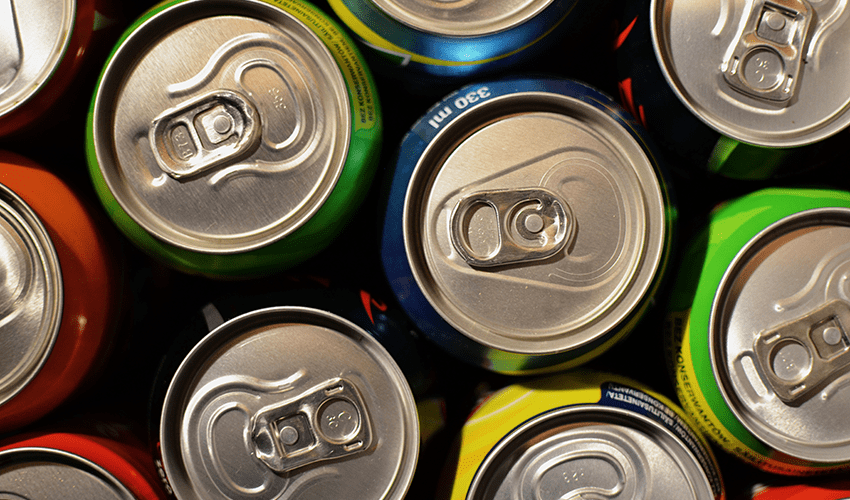 10 Drinks for Carolina Panther Fans
13 Drinks for Denver Broncos Fans to Drink on Super Bowl Sunday
Rachael Ray's BYOB Bloody Mary Bar 
Super Bowl Party Playlists
Even during the game, we recommend keeping some music going on low in the kitchen or further away from the TV where people might be mingling. Having that extra party vibe from the music will be much appreciated, especially during gametime lulls or for the less football-fanatic guests.
Digital Invitations
Make sure you know everyone who will be attending and that your guests have all the details on-hand with a digital invitation. The map and calendar integration can be especially useful for hosting at-home parties, as you can avoid guests needing to call day-of asking for directions and details.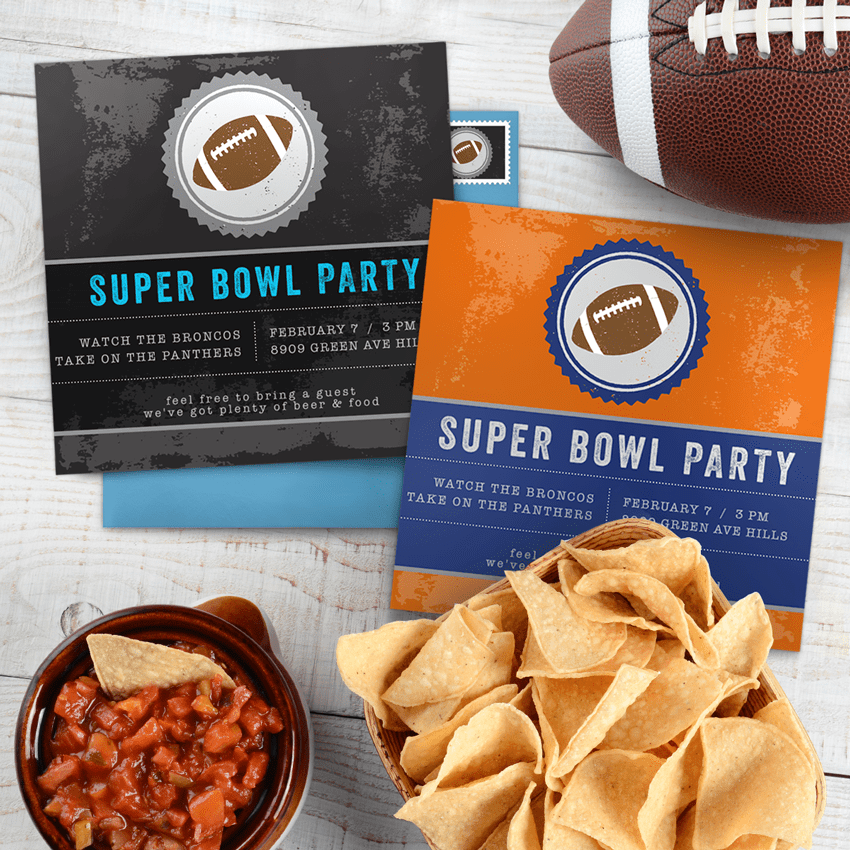 Simple Football Game Day Invitation
Illustrated Jersey Kickoff Invitation
Super Bowl Bingo
SheKnows and Studio DIY have created these awesome printable bingo cards to entertain you even when the game isn't so entertaining.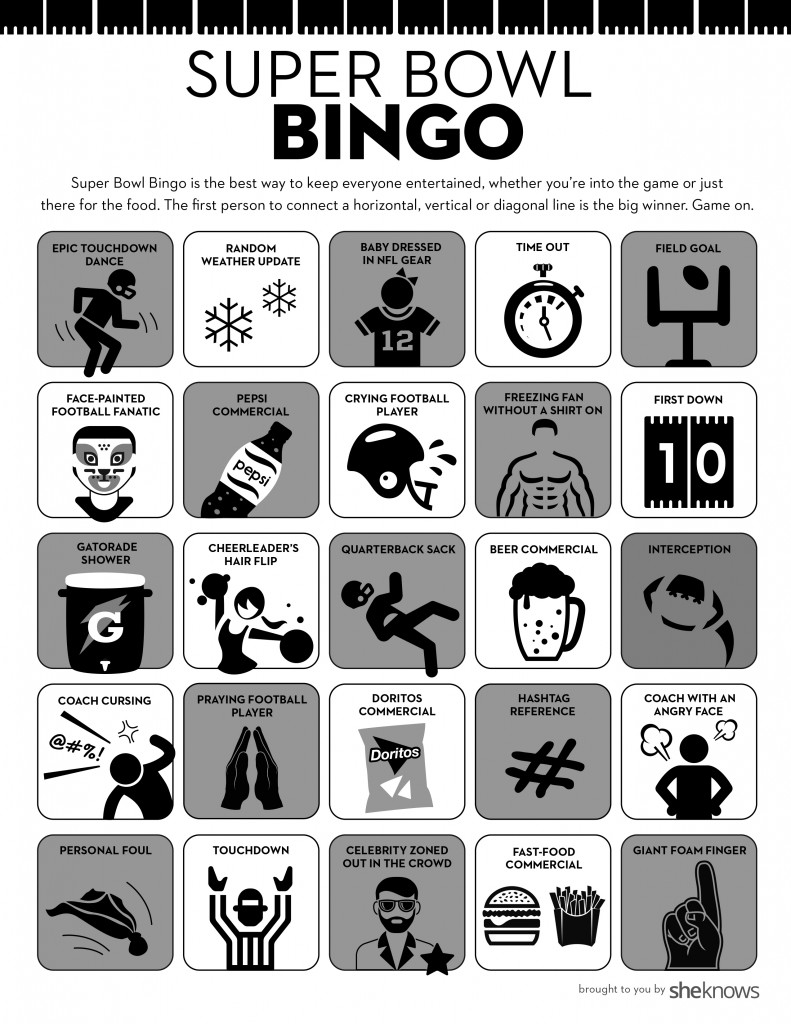 How will you be celebrating this weekend? Share your favorite tricks with us on Twitter or in the comments section below!