April 11, 2018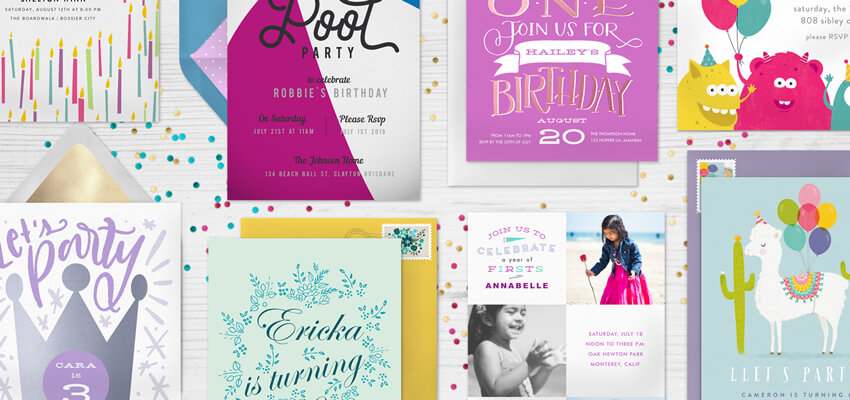 The key to pulling off a successful birthday party for your child? A little cake and a lot of fun! Make this year truly special with a party full of family and friends. Once you finalize a date, be sure to keep all your loved ones in the loop with a festive invitation. As you begin to brainstorm that perfect design, we're excited to share what's trending this season. Keep scrolling to see our 6 most popular birthday templates for kids!
1.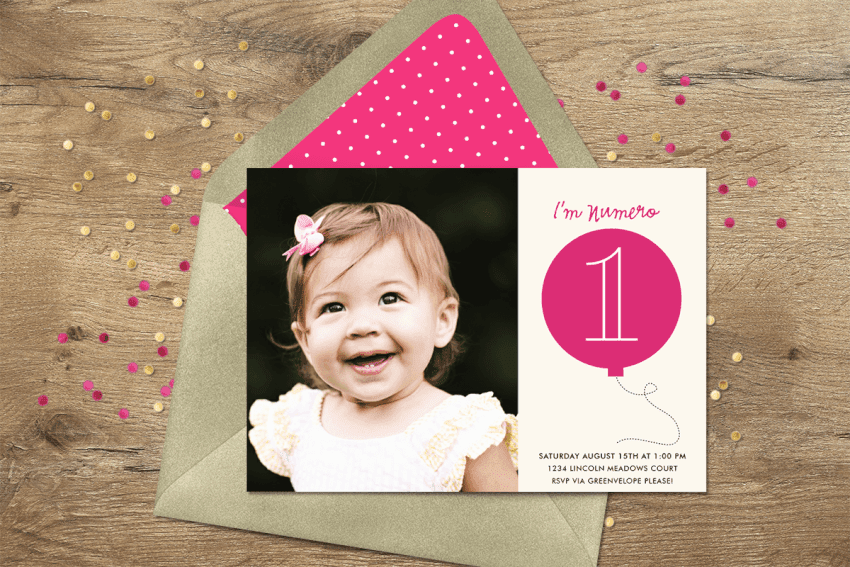 I'm Numero by Chica Design
A festive party balloon fills this birthday template with a pop of color that will vibrantly share the news of your little one's milestone. Offered in five different colors, this design also comes with a photo-insert option that's perfect for an added touch of personalization.
2.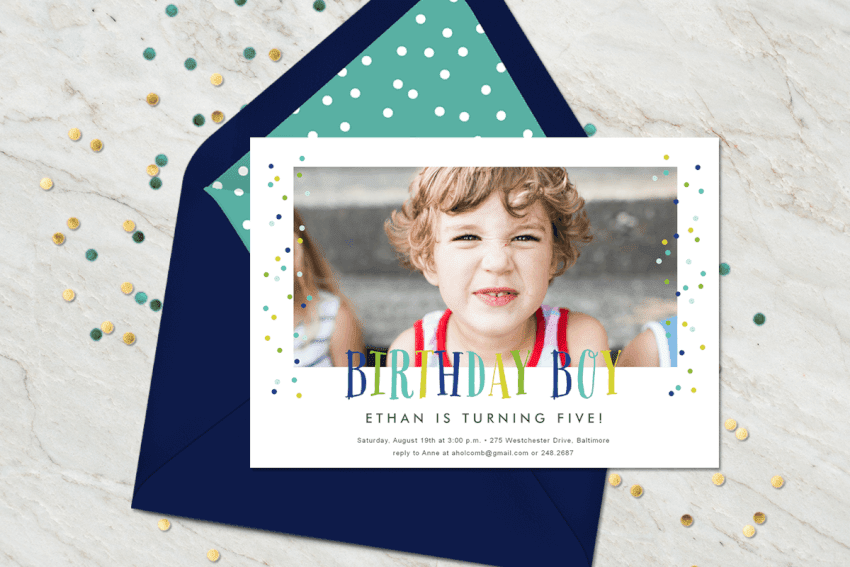 Confetti Boy by Jessica Williams
Set the stage for your party with a burst of colorful energy. Your little one's photo is sure to shine through a border of rainbow confetti in this festive design.
3.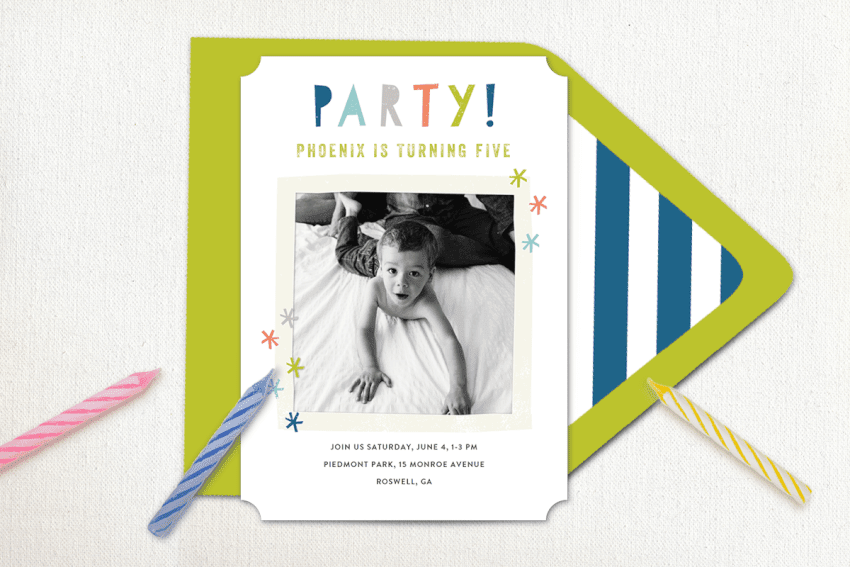 Ready To Party by Stacey Meacham
Celebrate your child's birthday in style. Available in three color options, this photo-insert design features bold lettering, modern hues, and hand-drawn stars.
4.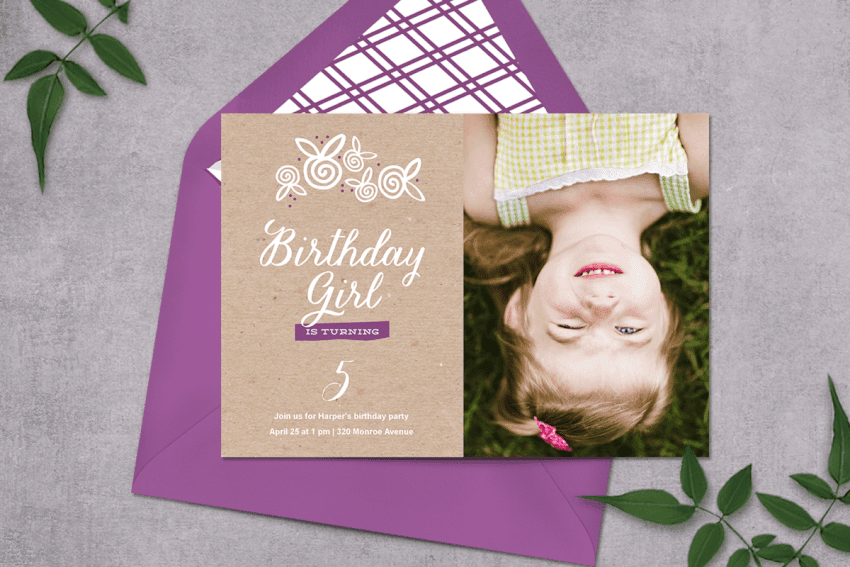 Birthday Girl by Stacey Meacham
With vibrant colors and soft, scrolling typography, this charming photo-insert design is sure to make your guests smile and look forward to the fun.
5.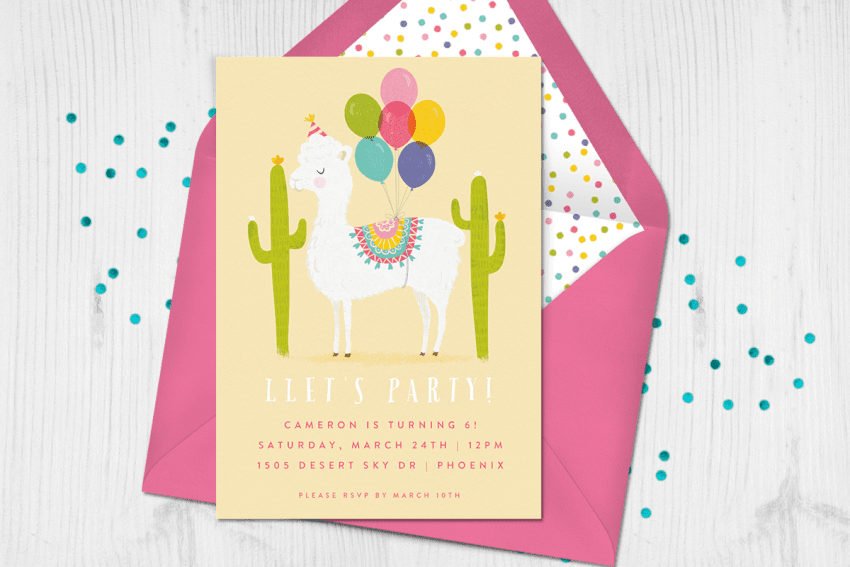 Party Llama by Olive and me Studios
Complete with a birthday hat and balloons, this precious hand-drawn llama will help add cheer to your little one's special day.
6.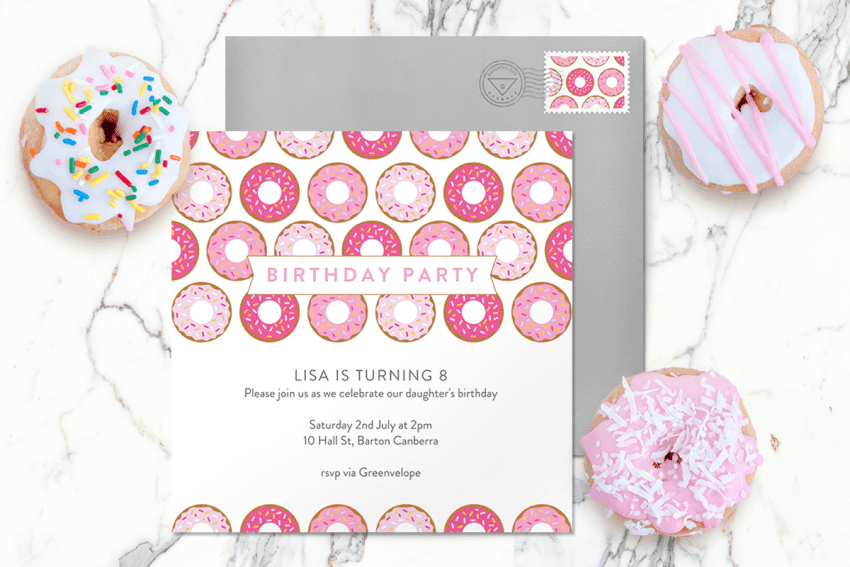 Sprinkle Donuts by Claudia Owen
What could be sweeter than a sprinkled donut? Offered in three color options, this birthday template will treat your guests to all the details of your sweet celebration.
Click here to see Greenvelope's full collection of birthday party templates for kids!