June 7, 2018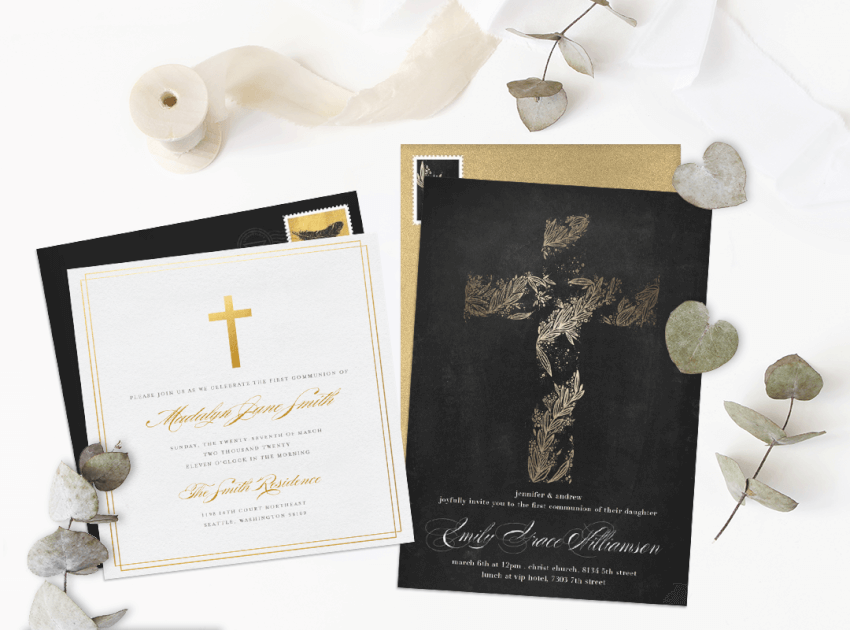 When it comes to planning a celebration of any kind, there seems to be a delicate line between comfort and chaos, whether that stems from wardrobe, from food, from party activities, or from securing day-of assistance. Things can easily become hectic. And, planning a communion celebration is no different.
One way to eliminate some of the stress involved with celebrating such a priceless occasion is to let others help you – and we are here to help. Invitations are the first step in setting your celebration's tone, but you don't want to be tracking down RSVPs the day of your special event. With dozens of popular communion invitation designs to choose from, simply find the style you love, add your details, and send. No post office, no stamps, no phone calls, no hassles. 
Keep scrolling to get inspired by the communion invitation styles that are popular right now!

Watercolor Invitations
Watercolor is having a serious moment in communion invitations right now. That's because they're being so soundly executed, adding unmatched depth and texture to each invitation. Watercolor is particularly versatile in it's ability to match any style, from romantic to moody to whimsical.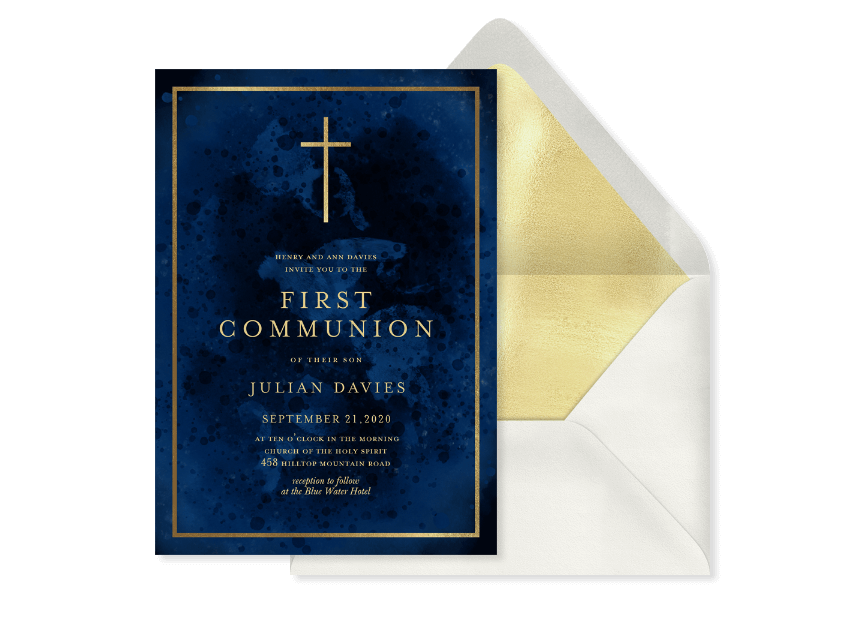 Greenery Invitations
Communion invitations that feature greenery elegantly combine a certain brightness and natural whimsy. Whether a loosely watercolored wreath or delicate rosemary sprigs, greenery can add a lovely touch with a more demure aesthetic than their floral counterparts. 
Deckled Edge Invitations
Deckle-edged invitations, or the effect of hand-torn paper, can make quite the first impression on recipients. The soft, feathery charm of deckled edges create a natural and timeless quality.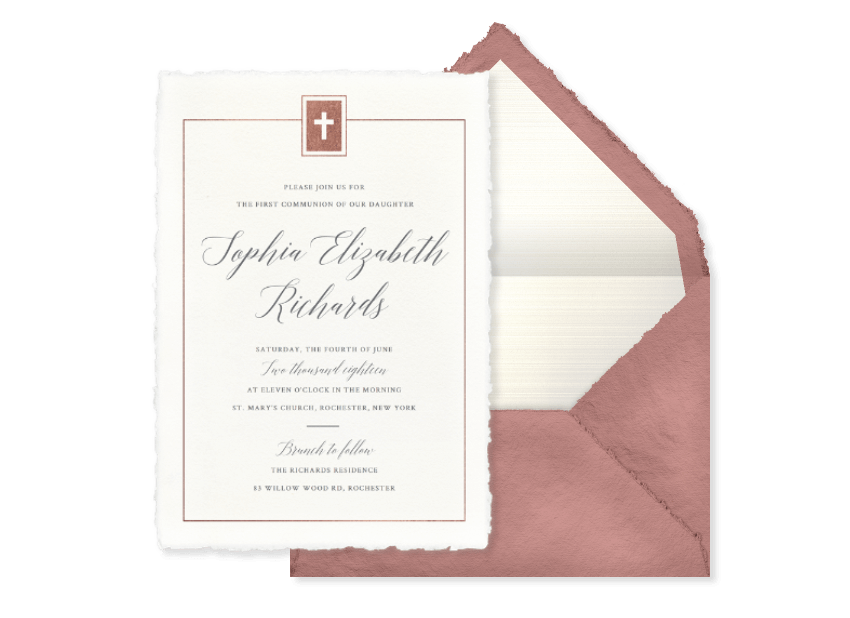 Floral Invitations
Like the greenery trend, florals brighten up a communion invitation while grounding recipients in their organic-feeling elements. Serving key roles in celebrations of all shapes, sizes, and seasons, we love how florals demonstrate a timeless charm as well.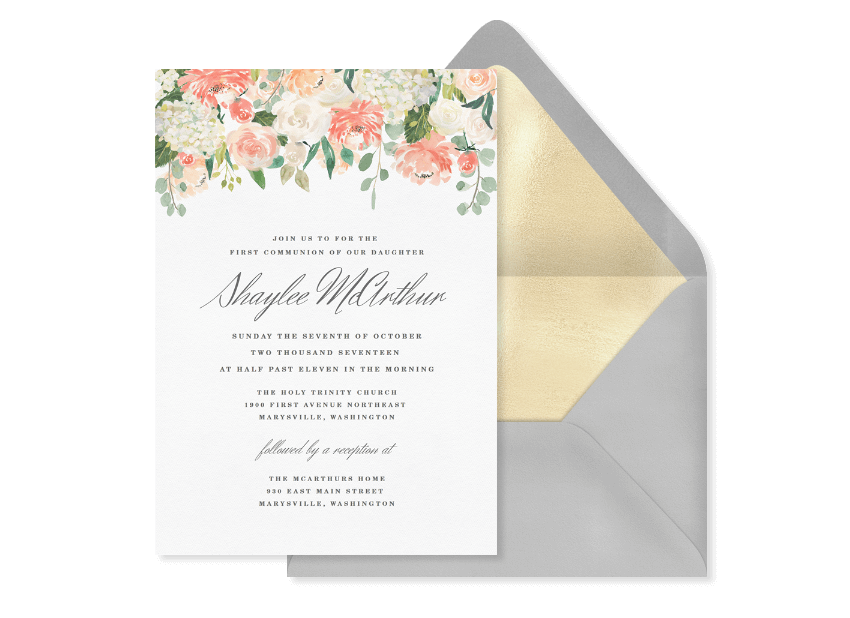 Vintage Invitations
Classics never go out of style. Vintage communion invitations combine unique typefaces, ornate accents, and stunning details to create a truly timeless look. With the addition of custom text and embellishments, you can make any vintage invitation your own. 
Letterpress Invitations
To say that letterpress baptism invitations are versatile would be an understatement. A short list of adjectives that have been applied to letterpress invitations include trendy, chic, clean, and bold. But we'd like to add two words to that list: classic elegance.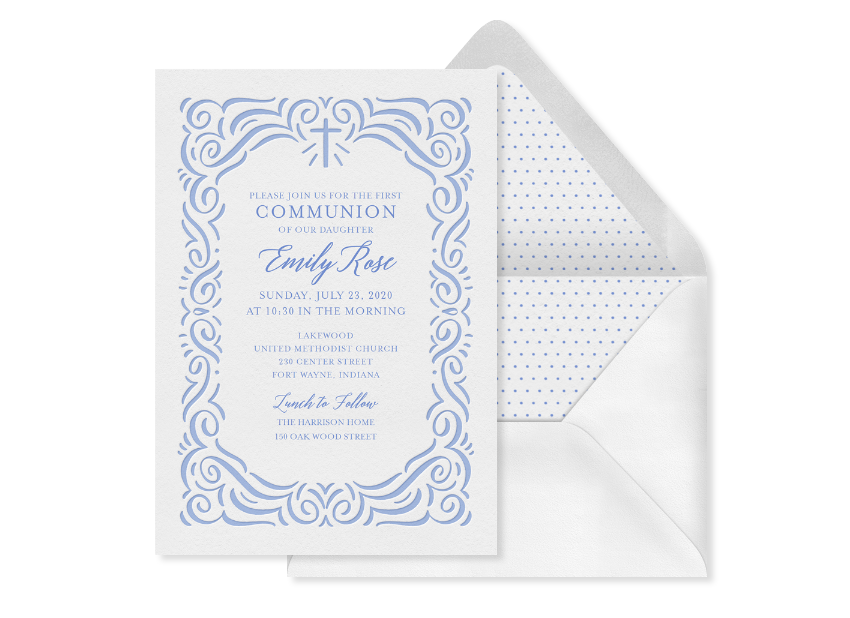 Rose Gold Invitations
The rose gold trend is all about the "and": shiny and muted; flexible and versatile; elegant and eye-catching. It's a good bet that this trend soon becomes a mainstay.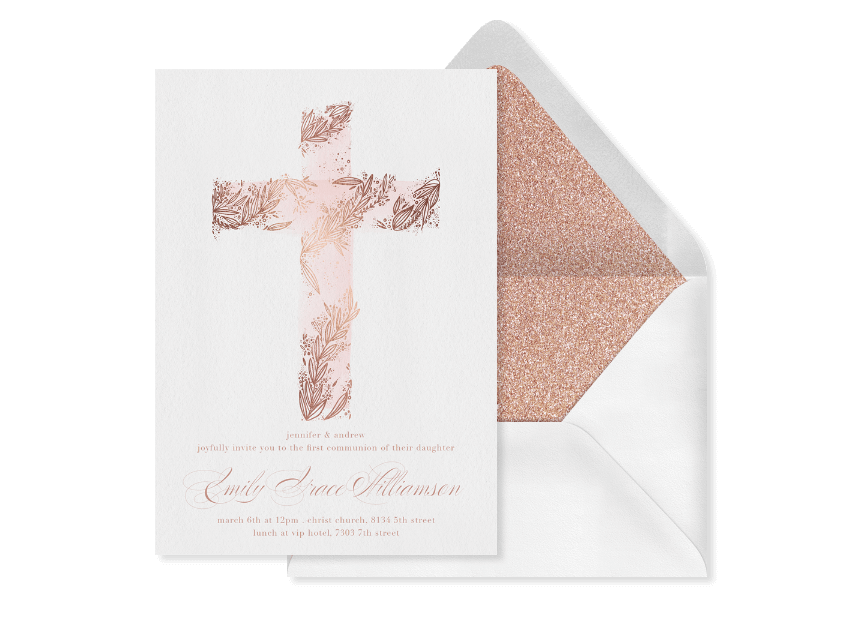 For even more stylish designs, see Greenvelope's full collection of communion designs here.