June 1, 2017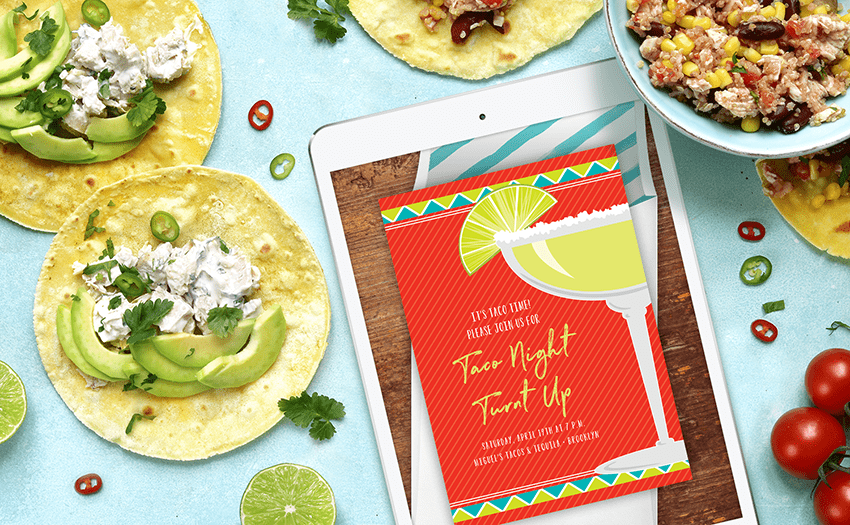 Summer is almost here (believe it or not). And with the change in season comes the best part of summertime: the parties. Sure, there are other good things too (like patios and drinks with mint in them). But parties are a summer highlight, and you might want to think about throwing one. Sogoal Zolghadri of Sogi's Honey Bakeshop is right there with us when it comes to party planning perfection, and it doesn't have to be hard. Small touches, like fairy lights and excessive amounts of gold glitter, are only a couple of her fail-safe tips. The best part? She has a full collection of digital invites that are themed perfectly for summer. Read on for all her tips!
What ingredients make up an ideal party for you?
Good people, music, tequila, candles, and fairy lights.
What is the best party food?
Guac and chips and guac and chips.
Do you have any party tricks?
I always play D4L's "Laffy Taffy" at the most perfect point in the evening (biased opinion).
What do you do if you show up to a party and you don't know anyone?
Down two drinks immediately, check my phone, and then when I go for the third beverage try to small talk with someone who looks like they might be lost, too. Really showing you my true colours here.
If you were an event and party planner, what would be your calling card? I.e. what would everyone know you for?
Aggressive implementation of gold glitter and spicy margaritas
What is your go-to summer party theme for this year?
Taco Night Turnt Up
Of the Sogi's Honey Bakeshop collection, which one is most "your style"?
To the surprise of absolutely no one, the Llama Love and its vibrant colours and light-hearted design sing to me! Kudos, Greenvelope designers!
Imagine you were going to host your dream party. Share some of your top tips with us.
Have an insane amount of food and drinks (NEVER RUN OUT, DON'T SHAME YOUR FAMILY), light a candle in the bathroom, also just light hella candles everywhere, make the music loud but not toooo loud, and if you can buy all the flowers your lunch money for the week can afford. Flowers make everything special.
A huge thank you to Sogoal for joining us today and for sharing her tips for the perfect party! If you'd like to see more of her beautiful invitation designs, you can find the whole collection here.