October 15, 2019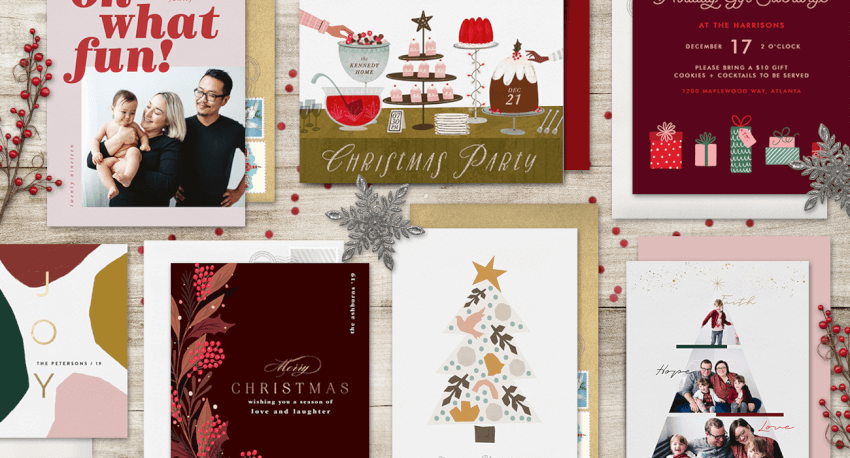 It is that time of year where we begin trading in our lemonade for lattes and swimsuits for sweaters, which can mean only one thing: holiday season is just around the corner. And to help make sure your holiday season is exceptionally stylish, our talented team of designers were challenged to create and submit holiday invitations and holiday cards that brought the best of the classics with an updated, modern, and ultra-cheery style. 
This year's Greenvelope Holiday Challenge was judged by the incredibly talented Jacquelyn of Beijos Events. Perhaps best known for their innovative, one-of-a-kind event design, Beijos Events brings creativity and love to everything they touch, from an elegant bridal shower to a children's bedroom redesign. In addition to sharing real weddings, events, and styled shoots, Beijos also provides impeccable inspiration for everything from interior design to travel tips. With an iconic and unforgettable aesthetic, you can spot a Beijos-styled event from a mile away. Darlings of the industry with fans and features including Brides, Green Wedding Shoes, Elle Decor, Ruffled, 100 Layer Cake, and more, we are so thrilled to have Jacquelyn join us to select her favorites this holiday season. Without further ado, keep scrolling to see the final Greenvelope Holiday Design challenge winners!
Best Very Merry Christmas Design
"I love this modern and fun take on the poinsettia!  It is unexpected and still seasonal/joyful!  Plus, the color combos are so perfect – I especially love the mustard yellow/green and pink!"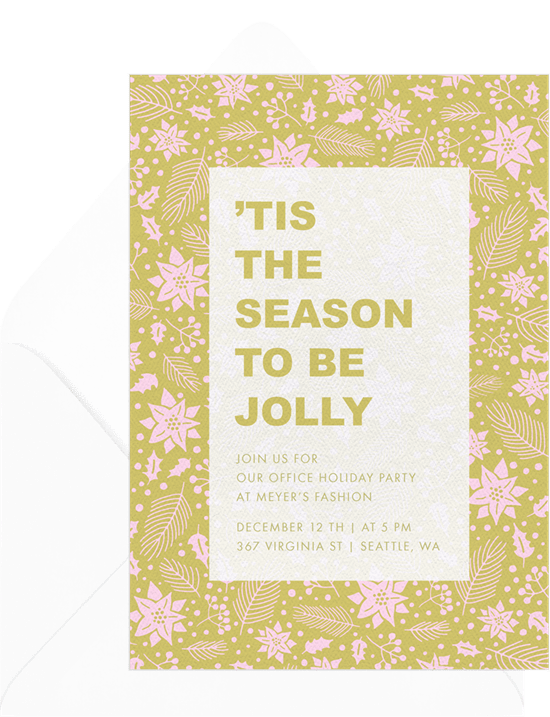 Best Festive Holiday Design
"I love the bit of a retro feel to this design and the colors are catchy and bright.  This isn't your typical holiday card and I love that. The deer couldn't be any cuter. This design takes a classic holiday concept and makes it their own!"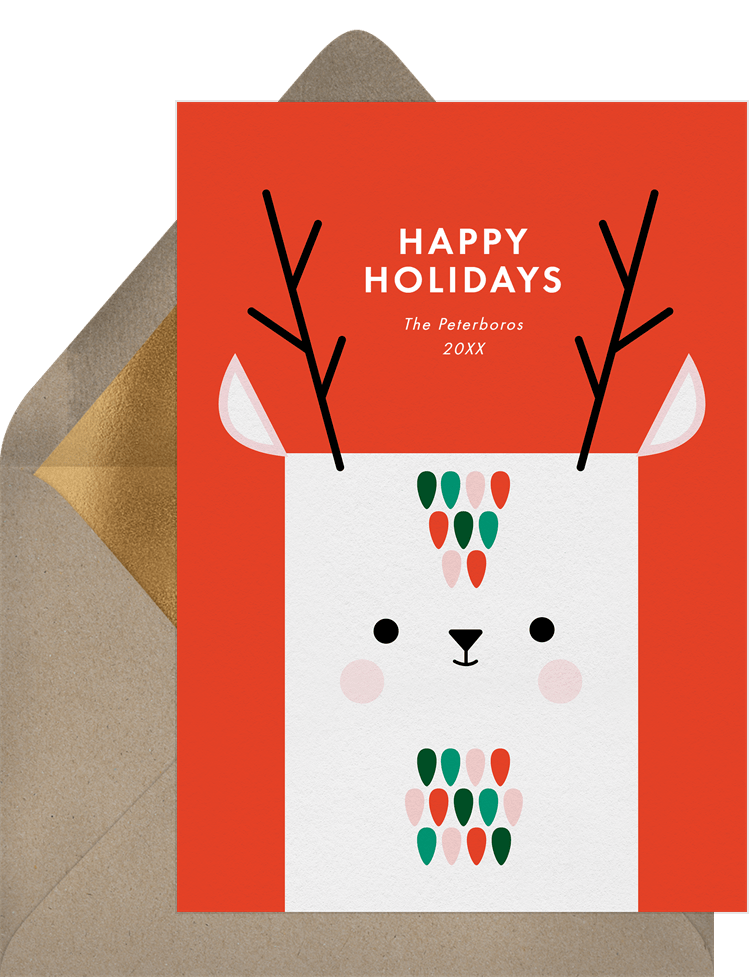 Best Overall Winner
"I keep going back to this card and I think I know why.  It's something any person would love!  It's happy and joyous, something we all feel or want to feel this time of year.  I'm all about choosing something creatively that makes you feel and this is it!  I smile when I look at it.  Plus, I'm a sucker for a great photo card to send to your loved ones over the holidays."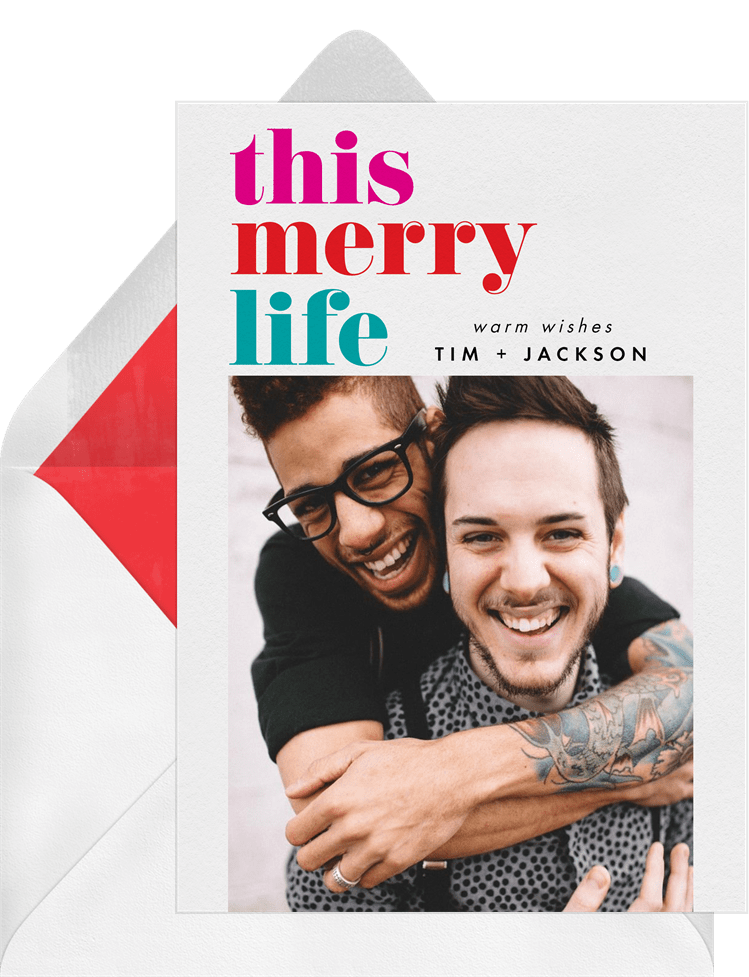 We want to extend a huge thank you to our amazing judge for partnering with us on this competition, and to all of our designers for their amazing holiday card and holiday invitation entries. Check out the full 2019 Holiday Collection here!