September 17, 2020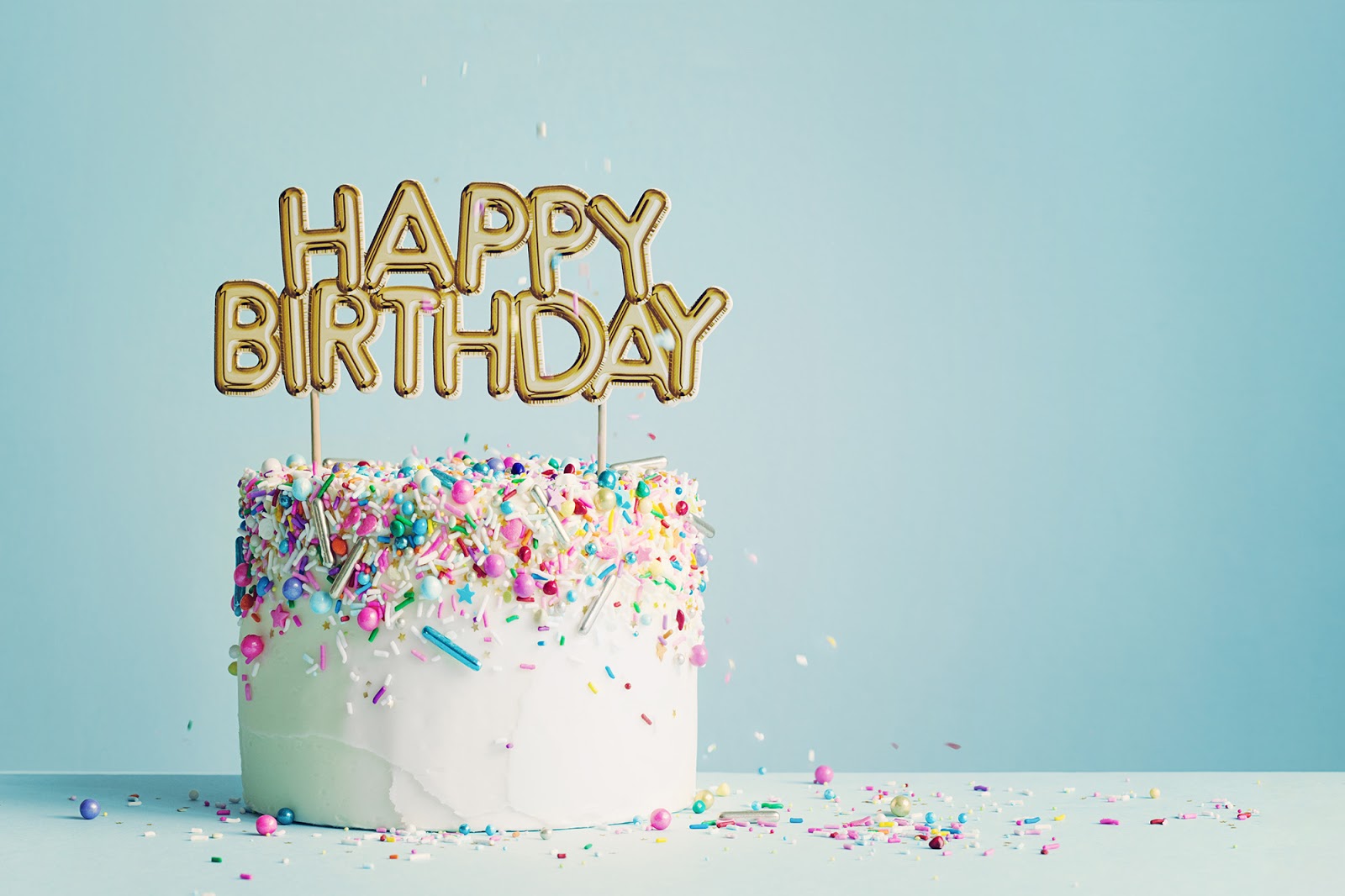 Someone special has a birthday coming up, and you want to pick the perfect card. Avoid the chaos of heading to the store or making a rushed purchase by sending a happy birthday ecard.
To help you create and send the perfect birthday wishes, we've brought together some fun wording ideas and our favorite designs. But first, let's review some of the top reasons why ecards are such a great choice.

6 Reasons a Happy Birthday Ecard Is the Perfect Choice
Wondering if it's time to make the switch from a printed card to an ecard? Here are some of our favorite reasons to choose a happy birthday ecard for that special someone.
1. Send Good Wishes Across a Distance
One of the reasons happy birthday ecards are so popular is that you can literally send them anywhere in the world in a matter of moments. There's no need to wonder how long your card will take to travel through the postal system, or worry about sending it in time. Forget all the stress with a digital birthday card that you can create, personalize, and send in just a few minutes.
Online happy birthday cards are ideal for sending warm wishes to your best friend, relative, coworker, or acquaintance no matter where they are. With Greenvelope, you can even design your card in advance and schedule it to send at a specific date and time. You'll never have to send a belated birthday card again.
2. Save Time
Life can get so busy, and it's one of the main reasons why many of us end up sending birthday cards last minute. By making the switch to online greeting cards, you can avoid a rushed trip to the store.
You also won't need to carve out time in your schedule to find a stamp and drop the card off at a mailbox. Anything that helps cut down on errands feels like a winner. Not only will this save you time, but it could also help you cut down on some unnecessary spending.
3. Create a Truly Personalized Birthday Card
There are plenty of lovely printed birthday cards out there, but how many can you personalize to perfectly match your recipient? With online birthday cards, you can take a design, add your details, and completely transform it to create the perfect card.
Start with a birthday card design that you like. Customize the wording so that it feels just like a handwritten note from you to a loved one. You can even add a photo of the two of you by selecting a photo-insert design.
4. It's Eco-Friendly
Most of us love to send and receive birthday cards. There's a sense of joy in seeing what design someone has picked out for you, then proudly displaying it for all to see. The problem is, after the moment has passed, these cards often end up in a landfill.
Make the switch to sending ecards and have a positive impact on the world around you. You'll help reduce the amount of paper that ends up in the trash (not to mention many cards feature decorations that can't be fully recycled).
Through Greenvelope's partnerships with the National Park Foundation, Mountains to Sound, and 1% for the Planet, we're committed to helping create a better future for the environment. By using online invitations and ecards, you're contributing to a more eco-friendly world.
5. You Can Add Fun Music
Some people worry that an ecard won't have the same impact that a card sent through the mail can. That might be true for some ecards, but at Greenvelope, we go the extra mile to help make the moment special — like adding music.
One of the best ways to amp up your happy birthday ecard is to add one of your recipient's favorite songs. The tune will play when they open up their ecard.
Simply upload a music file when you create your ecard to give your friend or family member a lovely surprise. Make it all that more special by using a recording of you singing them the happy birthday song!
6. Send Via Text
You might be wondering if you can send an ecard if you don't have someone's email address, or if they don't use email. The great news is yes, you can. Our digital invitations and cards can be sent by text — meaning you only need someone's mobile number.
Sending a birthday greeting via text is perfect for loved ones who might not be that comfortable with technology. It's also great for busy friends with overflowing inboxes.
Fun Birthday Greetings and Wording Ideas
A personalized birthday ecard gives you the perfect chance to write a message that suits the mood you want to create, be it fun, touching, or silly. Here are a handful of ways to wish someone a happy birthday. Feel free to copy or customize these happy birthday messages for your loved one:
"Have the most wonderful of birthdays!"
"Sending you huge birthday wishes on your big day, from our shore to yours."
"Happy birthday (Name)! We hope you have a lovely day filled with everything you could ever wish for!"
"We can't believe you're another year older, (Name)! Have a great day celebrating!"
"There's nothing more wonderful than turning (age). We hope you have a special day."
"Happy birthday, (Name) — have a great one!"
"Although we can't be with you today to celebrate your special birthday, we're sending our best birthday wishes to you."
"Crack open the Champagne, (Name) is turning (age)!"
"Happy birthday (Name)! We'd have loved to have joined you to celebrate … save some birthday cake for us!"
"Thinking of you on this magical day, (Name)!"
"Ready to begin a new year as a (age) year old? Happy birthday, (Name)!"
"Congrats on turning another year older, (Name)!"
"Hope you have a great birthday, (Name) — you deserve it!"
5 Happy Birthday Ecard Designs
It's now time to craft the perfect happy birthday ecard. With countless options, there's something for modern design lovers, illustration fans, photo card enthusiasts, and beyond. Here are some of our favorite picks.
1. Things Are Bananas
Bring out the fun with this sweet and playful happy birthday ecard. The vibrant colors and illustrated design is ideal for kids and adults alike.
2. Polaroid Celebration
We love this gorgeous Polaroid-style ecard. Add your recipient's birth date on the front and personalize it with your favorite photo. This design works great for a best friend's birthday as well as a sibling's or parent's special day.
3. Hooray Birthday
With its sparkling confetti and pastel color tones, we love this birthday ecard design for celebrating a friend's big birthday. Keep the sweet hues or personalize with your recipient's favorite colors for an extra special touch.
4. It's Your Birthday
How gorgeous are the bright colors on this modern birthday ecard? Choose from four fun, bold color options or make it your own by selecting a personalized palette. Pair this striking design with some fun music and give your recipient an unforgettable birthday surprise.
5. Super Radical
This super radical birthday ecard design is perfect for the skateboard fan in the house. We love the muted colors and textured touches that bring this design to life. Complement it with a personalized greeting and add music for extra impact.
Beautiful Birthday Cards With Major Wow Factor
There are so many reasons to choose an ecard over a more traditional card by mail. You're surrounded by beautiful designs that you easily customize, and you can even schedule your cards in advance, so you don't miss a date. Plus, you get to feel good about making an eco-friendly choice.
Ready to jump in and create a beautiful happy birthday ecard? Use our trial mode to send someone special a free ecard. And don't forget to head to our online birthday card section to discover more ideas and get creative.