October 2, 2018
While we know it's barely fall, for us that means it's time to starting planning for the holidays! To help make sure your holiday season is exceptionally stylish, our talented team of designers were challenged to create and submit their most bold, most trend-forward, and most festive holiday designs.
This year's Greenvelope Holiday Challenge was judged by a panel of three incredibly talented people including an artist, an eco-chic stylist, and an event planning extraordinaire. Sarah Simon is a world-renowned artist and author at The Mint Gardener, sharing her lush watercolor paintings through stationery, textiles, and more. Natalie Kay is the visionary and creator behind Sustainably Chic, the destination blog for sustainable fashion, beauty, and lifestyle advice. Courtney Whitmore is the author, editor, and entertaining expert behind Pizzazzerie, who is known for her tasty Southern recipes, colorful tablescapes, and adding pizzazz to every holiday. With each judge bringing their own incredible aesthetics and tastes, we are thrilled to share the final Greenvelope Holiday Design challenge winners.
Fresh & Fun Holiday
This festive holiday party invitation balances a gorgeous plaid background and gold foiled script for a style that feels cozy & chic. A fan favorite around the office, we were thrilled to see it resonate with the judges as well.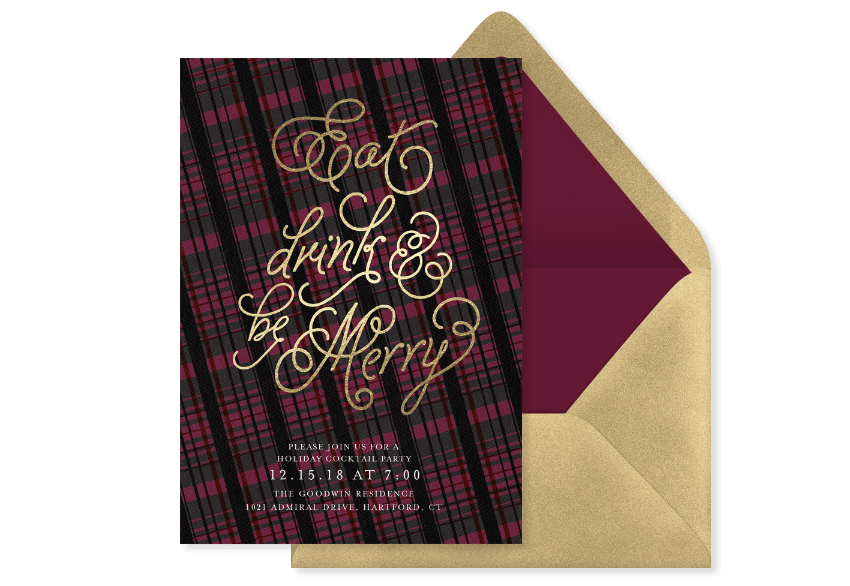 Grown-up Greenery
The use of holiday colors with the clever addition of hops instead of traditional holiday greenery gives this grown-up party invitation an extra bit of fun. In the words of Sarah of TheMintGardener, this was design was "brilliant and lovely".
Bold Holiday Graphics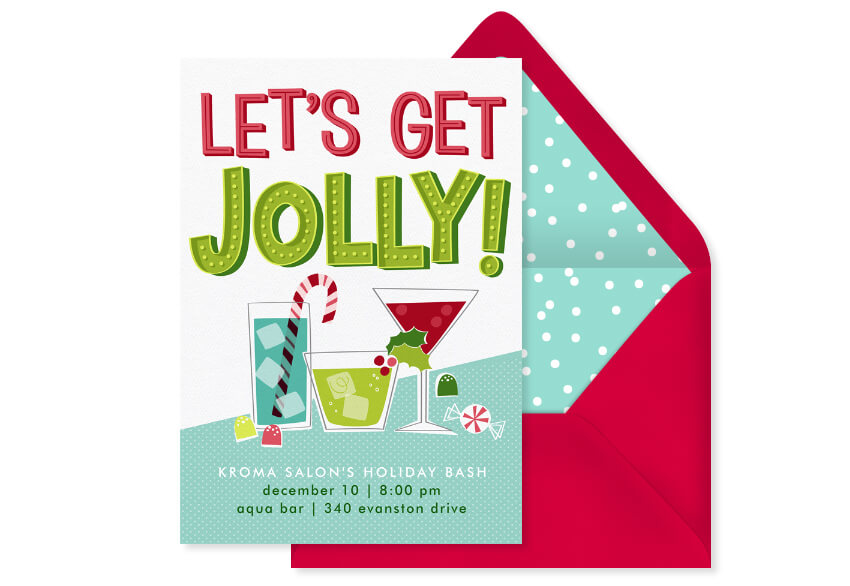 Featuring Elizabeth Silver's trademark illustrative style, this holiday party invitation is a great way to get friends and family in the holiday spirit. Natalie of Sustainably Chic said, "this was the first card I gravitated towards! It got me excited for all the holiday parties."
We want to extend a huge thank you to our amazing judges for partnering with us on this competition, and to all of our designers for their amazing holiday card and holiday invitation entries. Check out the full collection here (including our brand new two-sided cards!)