September 11, 2015
After 8 years of being together, Jessica and Stephen exchanged vows in a stunning waterfront ceremony in front of their closest friends and family. In the words of the bride, "While the vows and ceremony of the wedding were important to us, we both just wanted to celebrate our love and all we had accomplished together — graduating college, Stephen becoming a doctor, myself entering Northwestern for grad school — with a beautiful party. The thought of having everyone we loved in one place was electrifying… Our brothers were even the ones to marry us. We wanted this to be a special memory for ourselves and each of our guests." Each memory now lives on in these gorgeous photos captured by Jason Brown of J. Brown Photography.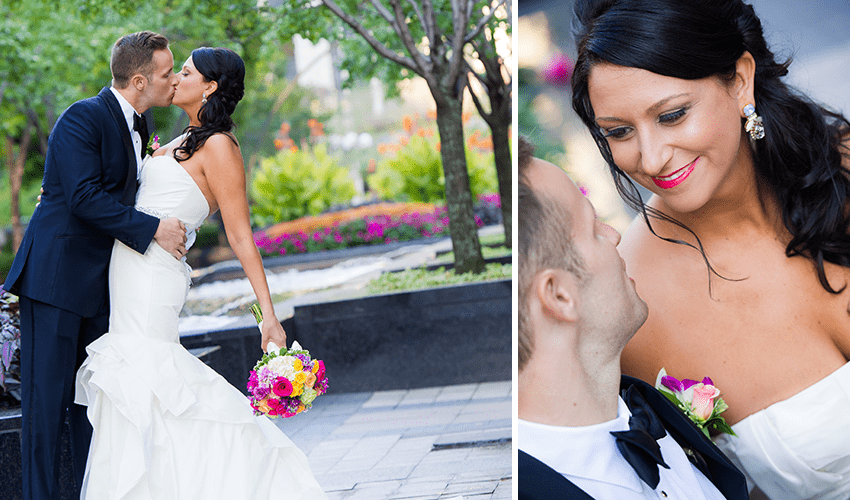 Finding the perfect location can be difficult, but for Jessica and Stephen The Shedd Aquarium was an ideal venue for multiple reasons. "We selected Shedd Aquarium because of it's unique space that allowed our guests to truly get a one of a kind experience…. it was also steps away from where we met — Columbia College Chicago in 2006. While our lives together have included much more since college, it was great to host our wedding in Chicago."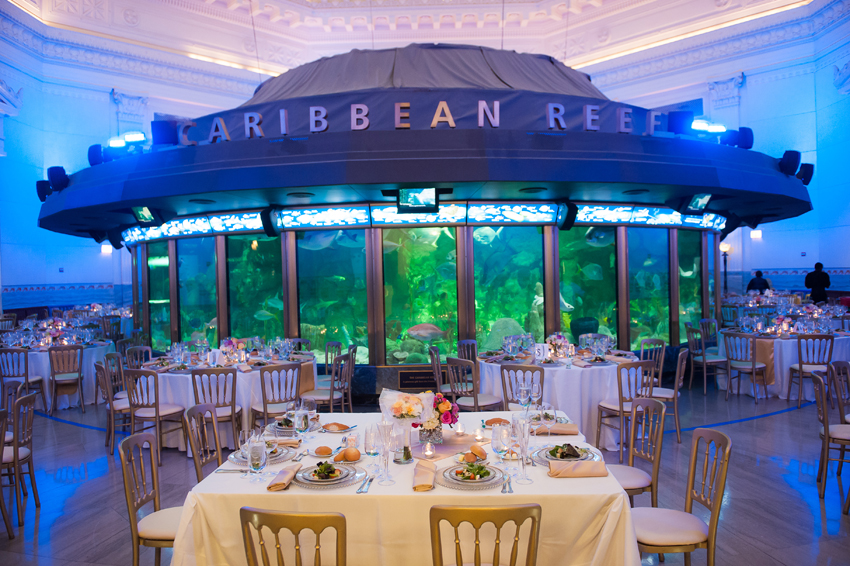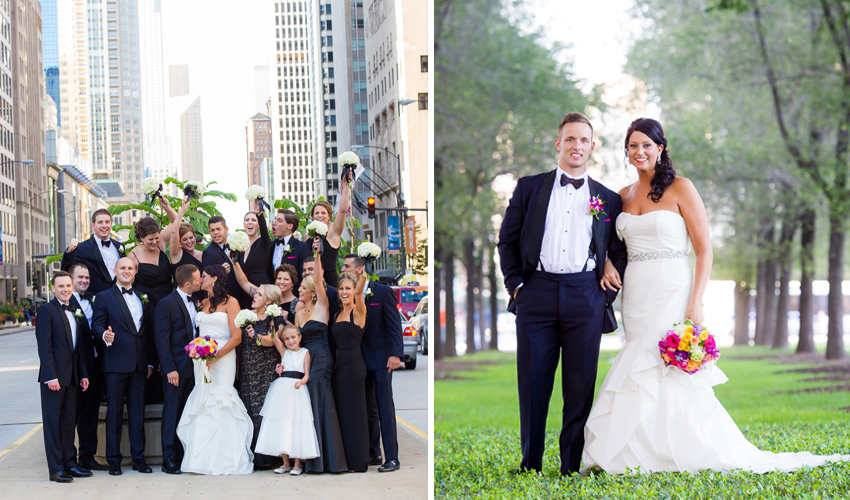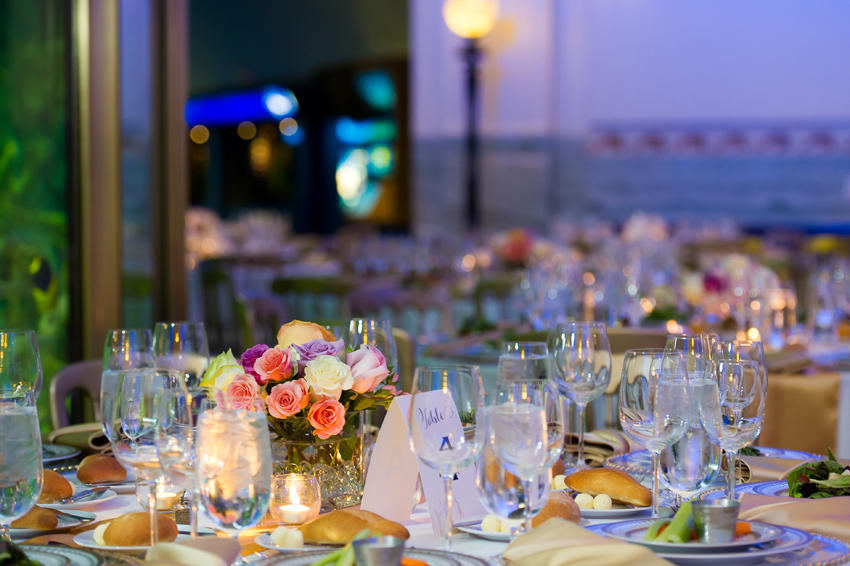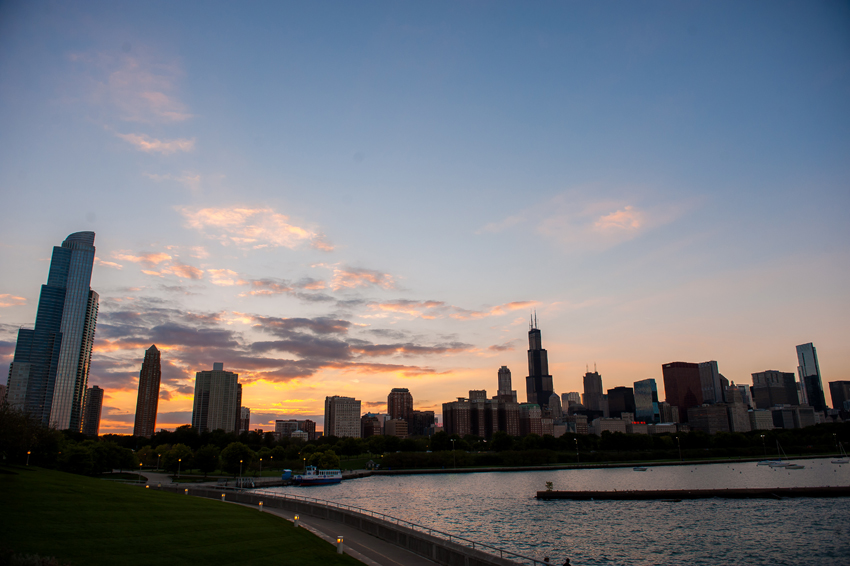 Our save the date design, table signs and selected reception area overlooking the skyline was the most special to us as it highlighted our first love: Chicago. Overall we went for a modern look that was simple,  elegant, glamorous, but most importantly a whole lot of fun — which you can see through the pops of color, and the abundance of white, gold and black.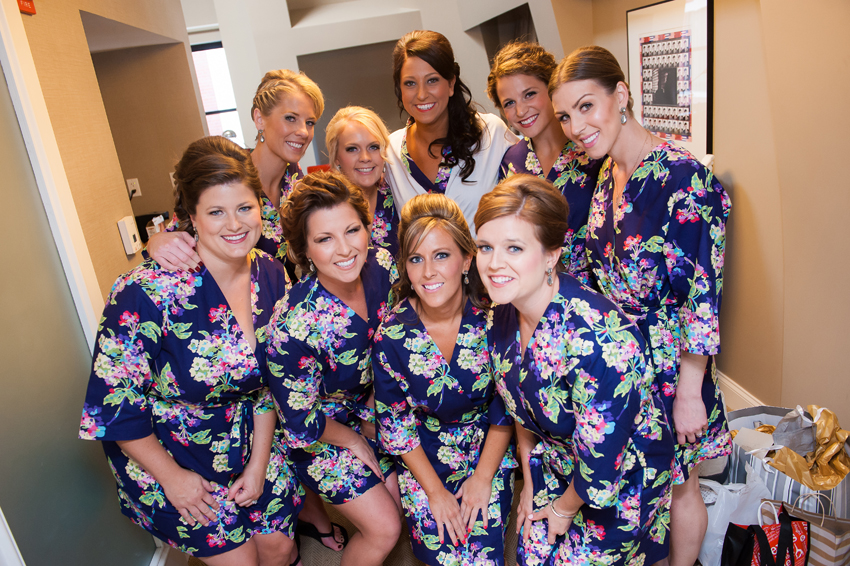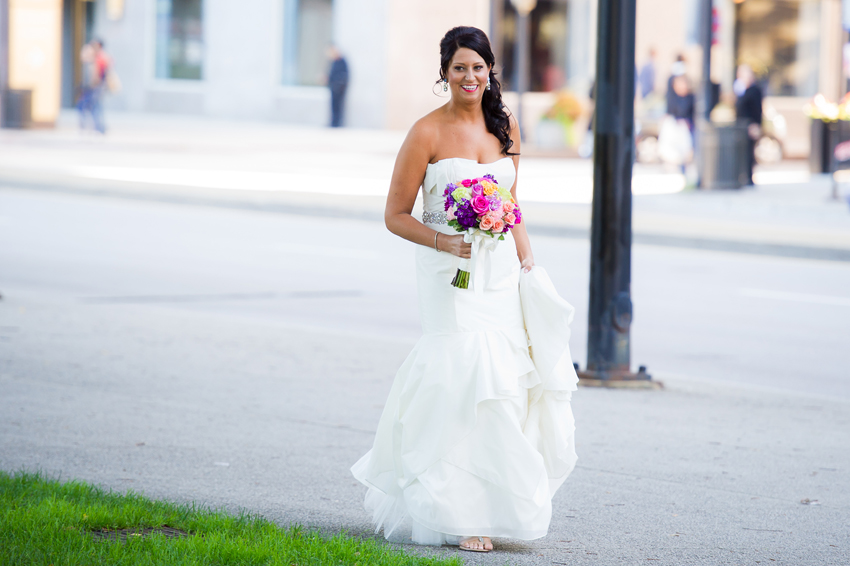 I think all women love dress shopping, and I certainly thought it was going to be the case with me. I quickly found out it was hard to make a decision. Once I found the silhouette I wanted, it took LOTS of dresses for me to find one that really fit my personality and style. I was looking for something different, something that wasn't lace and tulle, and what wasn't like those I had seen in every bridal magazine. I wanted something me. The Watters gown I decided on was just that: me. From the moment I put it on I had a smile on my face — no tears, just one giant smile. It was simple and elegant and had some unexpected design elements. I dressed it up with an amazing handmade belt from Etsy, custom earrings from a dear friend at See Song designs, and a simple birdcage veil. It was the perfect blend of old and new to give me the modern look I was going for.
Since their big day, Jessica has donated her dress to Brides Across America, a nonprofit that allows military brides-to-be access to lightly used, designer dresses who otherwise may not have been able to afford or find a dress.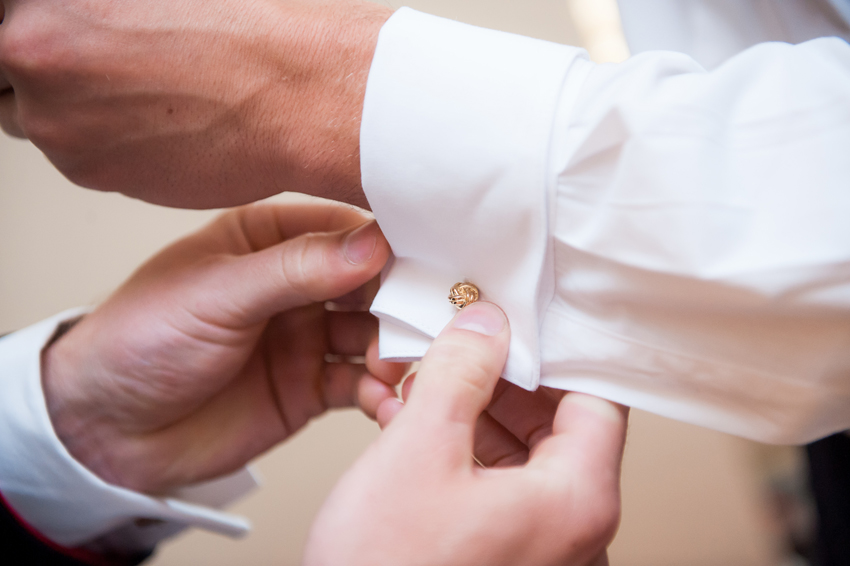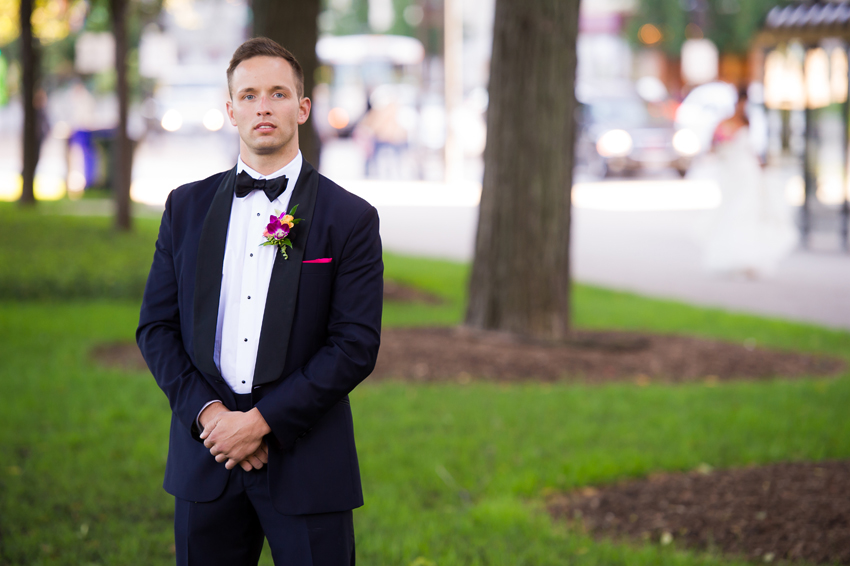 Just as I have my own style, so does my husband. There was no question that he was going to want his own custom tux for the big day, and when it came time he selected a midnight blue, european-fit tuxedo for him and the groomsmen. Each groomsmen selected their jacket lining and got to keep their custom tux after the wedding. They were each finished off with a magenta pocket squares and some matching Happy Socks. Â My favorite part of it all, the bow-ties and the knot cufflinks I gave to Stephen as his wedding gift.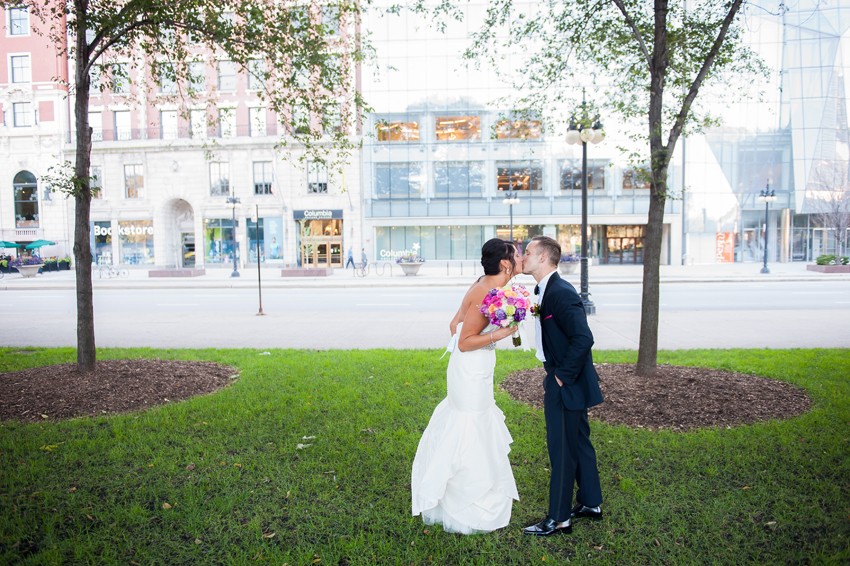 Jessica and Stephen's 3 tips for couples about to start planning their wedding:
Decide on a budget early and what the most important items are to you. For us, the venue, invitations, photos and band were our "splurge" items. It helped us allocate budget to the things most important first.
Don't waste time second guessing your decisions or making decisions more complicated than they need to be. Style and tastes are constantly evolving, we absolutely loved our wedding day but I'm sure we will look back in 10 years and question some of our choices. The wedding is about the experience and fun (and with us, the more fun the better) it doesn't need to and shouldn't be stressful.
Take advantage of all the free fun along the way! Visit venues, see your band play live at events, and a couple cake tastings never hurt anyone!
Thanks to Jessica & Stephen for sharing their gorgeous day with us, and to all the vendors who helped make their day so special!
Photography:Â J. Brown Photography
Venue &Â Catering:Â Shedd Aquarium
Florals:Â Pesches Flowers
Rentals:Â Hall's Rentals
Hair / Makeup:Â Alyssa Link & Lisa Musialowicz
Stationery: Greenvelope.com & Courtney Callahan Paper
Band: TVK Orchestra
Cake: Alliance Bakery & Cafe
Videographer: Wholly Cowen