November 28, 2017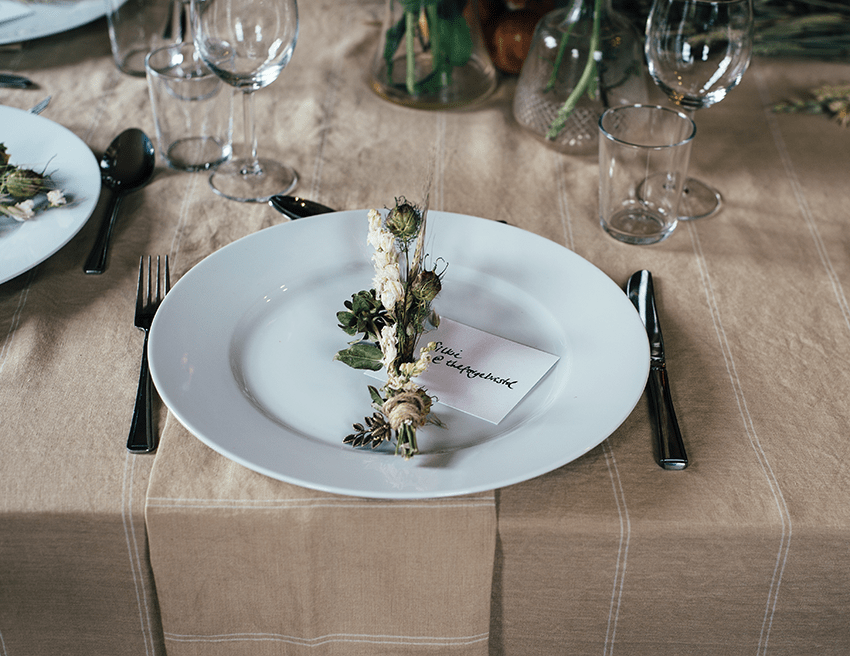 Each and every holiday calls for a fun, festive meal to celebrate (along with a bottle of bubbly—or two!) With a touch of creativity, your menu can look as good as it tastes. We recommend opting for an eye-catching, no-fuss food station that adds a little personality to your menu. Turns out, there's no shortage of inspiration when it comes to food and beverage bars. Scroll down for our five favorite ideas for holiday gatherings!
Bubbly Bar
A bubbly bar is the ultimate crowd-pleaser (and it couldn't be simpler!) Turns out, there are many tasty ingredients that pair beautifully with bubbly. We love how the Hostess with the Mostess served tropical-inspired juices (in stunning, crystal decanters!) along with diced pear, peaches, and pineapple.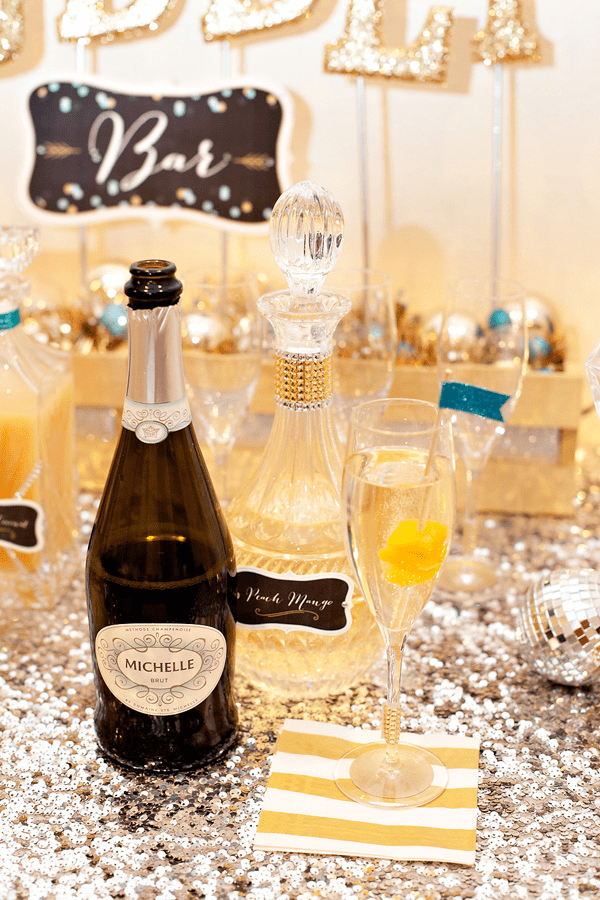 Hot Chocolate Bar
You can't go wrong with hot chocolate—you can only make it better. From crushed peppermint and toffee bits to whipped cream and mini chocolate chips, Marzia with the Little Spice Jar thought of everything. And we just love her rustic décor!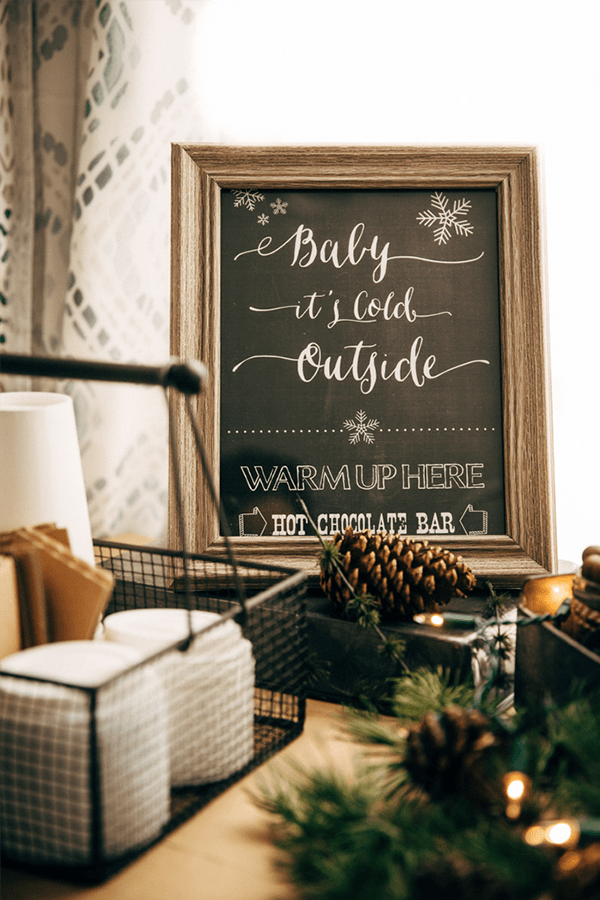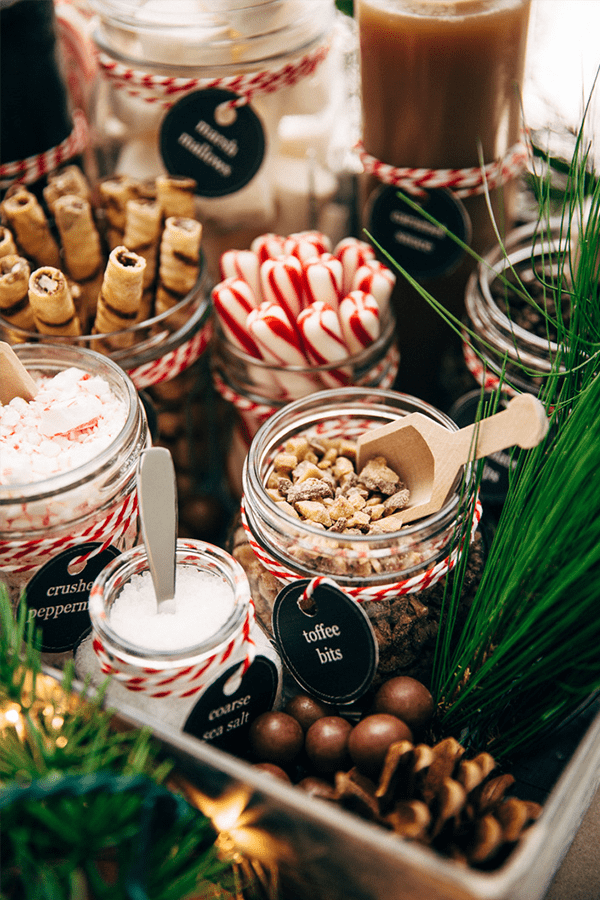 Popcorn Bar
The most important ingredient you'll need: popcorn. Simple, right? Just be sure to pop it right before your guests arrive so it's nice and warm. From mini chocolate chips and marshmallows to cashews and pistachios, we recommend offering a variety of sweet and savory topping options. We also love how The Perfect Palette included savory seasoning mixes like nacho cheese and ranch!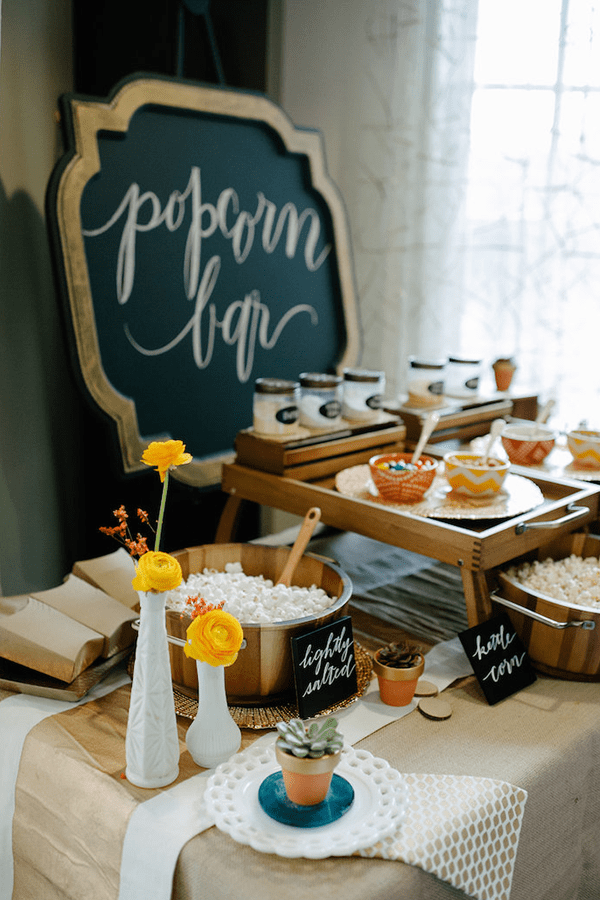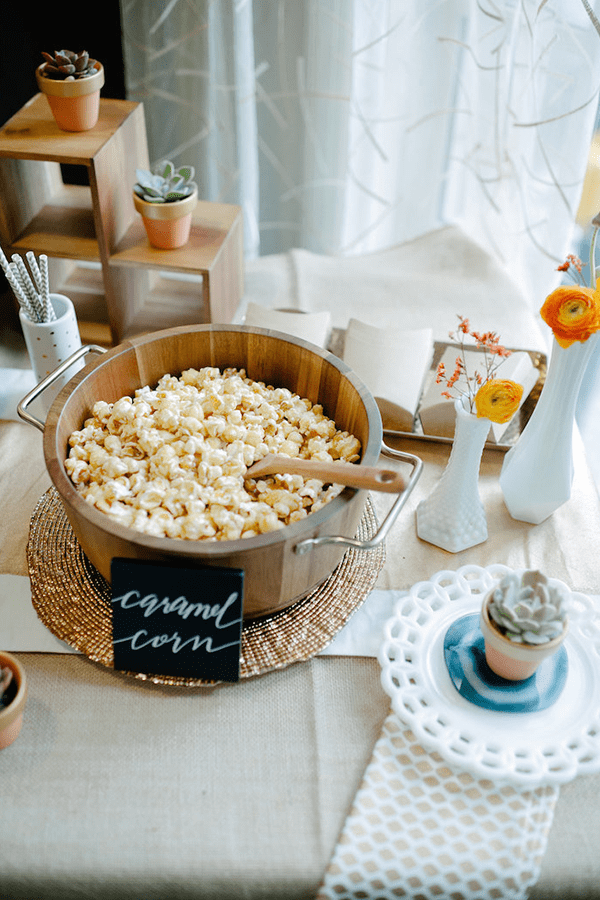 Waffle Bar
Ideal for any festive brunch gathering, waffle bars are both delicious and super easy to assemble. With recipes for classic waffles, maple cinnamon apple, bacon, and whipped cream, Tag & Tibby is our go-to resource for creating a perfect, holiday-inspired waffle station.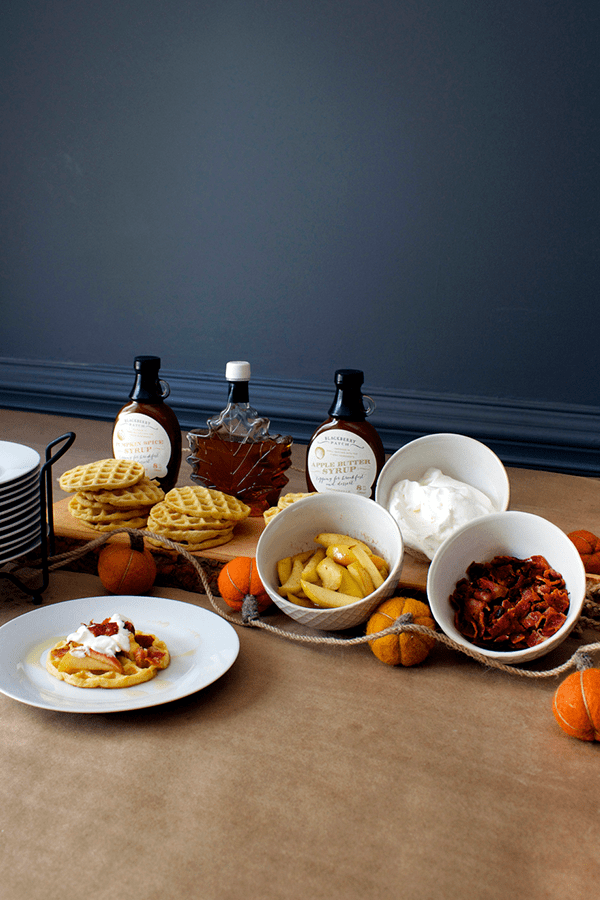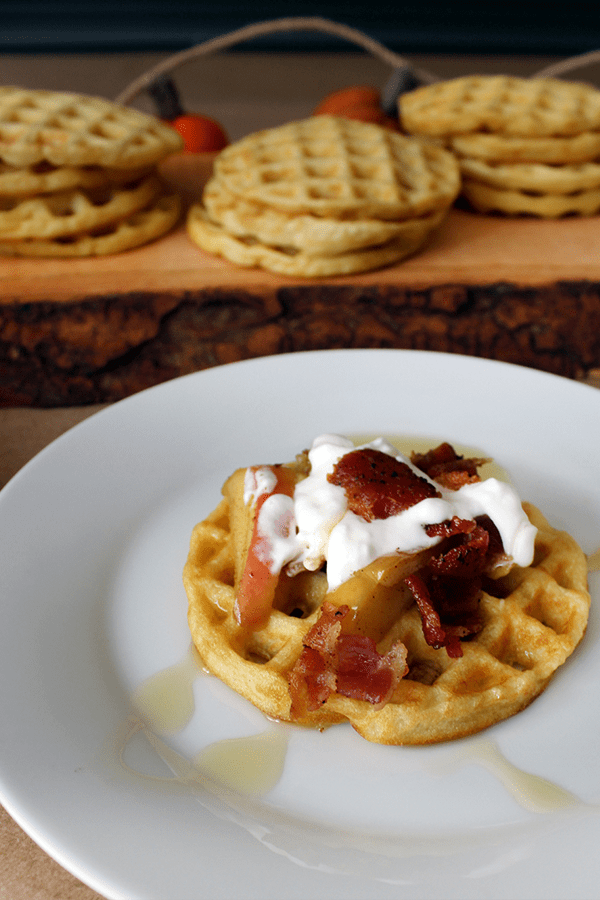 Mashed Potato Bar
Who knew a mashed potato bar could look so elegant? Fashionable Hostess, clearly! We absolutely love this inspiration and we're willing to bet this station tastes as good as it looks. Keep in mind, you can make the ingredients as hearty as you wish! It's the ultimate comfort food, after all.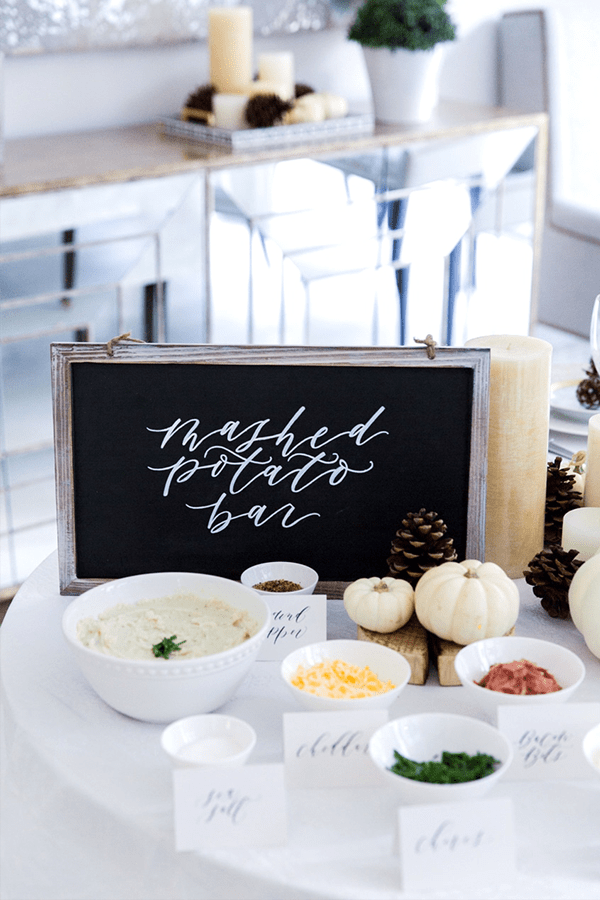 Inspired for your next holiday shindig? The next step is to spread the word about your party in style with fully customizable email invitations! Get inspired here.