February 13, 2018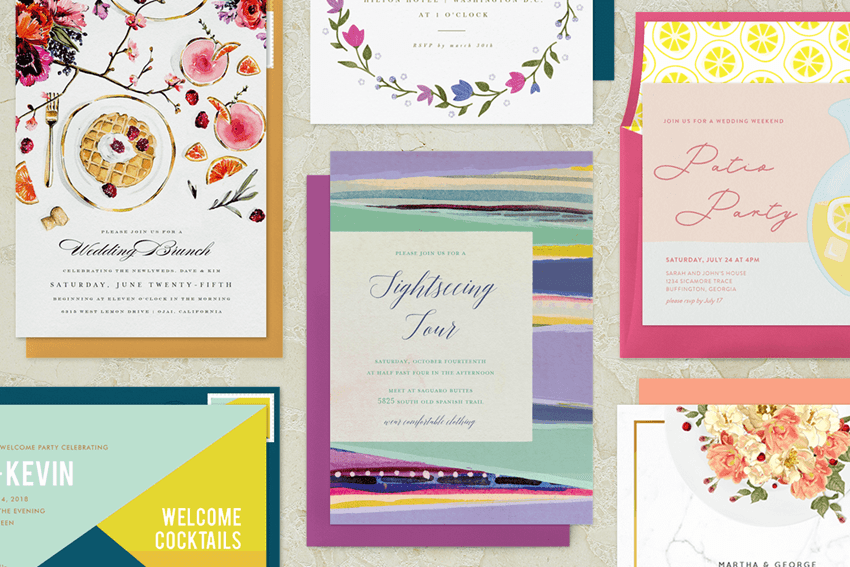 What's better than spending time with loved ones at your wedding? A chance to prolong the party! You can keep the festivities going by planning smaller-scale activities around your ceremony and reception. Welcome parties and farewell breakfasts are definitely a trend right now, but you don't have to be limited to those two ideas. Below we've included some other ideas to help to help you extend your wedding weekend and spend more quality time with your friends and family.
Welcome Drinks
After a day of traveling, your guests will welcome the idea of socializing over a beverage. You can keep the details simple by planning to meet at your hotel lobby bar or consider venturing out to a nearby lounge, rooftop bar, or local pub.
Sightseeing
Depending on where you're getting married, chances are, there are sites to see! Why not make an afternoon of seeing what the area has to offer? Consider a local art museum, a rose garden that's in bloom, a walk through an arboretum, or a visit to the state park. Depending on how active your family is, you could also consider renting bikes or organizing a hike. You can make this activity as simple or involved as your time (and energy!) allows.
Wine Tasting
What could be more relaxing than an afternoon of wine tasting with your friends and family? You can keep the logistics simple by coordinating a shuttle service (like a bus or trolley!) that will pick you and your guests up and drop you back off.
Brewery or Distillery Tour
Organized tours have the benefit of built-in structure. All you have to do is make a reservation and enjoy the tour with your friends and family.
An Organized Game
If you have the space—or if there's an open space nearby—lawn games can be a fun way to bring family and friends together. And who doesn't like a little friendly competition? Games like corn hole, bocce ball, and croquet require minimal effort to set up, which will leave you with more time to relax and simple enjoy the time together.
Regardless of the activities you plan, online invitation and RSVP services like Greenvelope can make communicating details and collecting information easy. One of Greenvelope's most helpful features is the ability to ask survey questions as a part of a guest RSVP. You can poll the audience to gauge interest, or get a final headcount for who will be attending specific activities. This can help you plan ahead, stay organized, and doesn't require any extra work for your guests. Learn more and try it out for yourself here.