August 29, 2017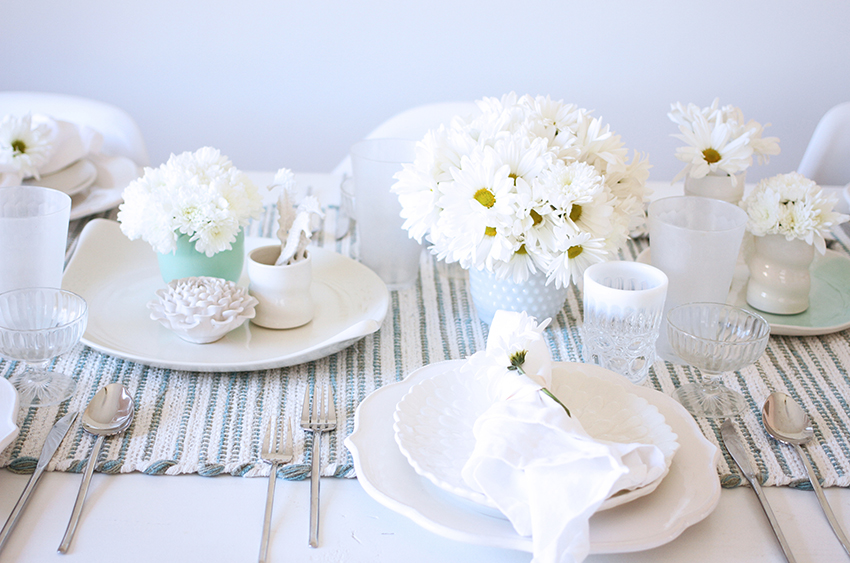 Planning your first event is exciting (and we're excited for you!) With digital platforms like Pinterest and aisles full of aspirational magazines at pretty much any bookstore, there's no shortage of resources when it comes to inspiration. They make it look so easy (especially with a solid team of professionals and a little behind-the-scenes magic). But there's no reason you can't throw a successful event all on your own! In fact, planning a party doesn't have to be complicated or overwhelming. The key is to organize your planning process into manageable steps. So, whether you're having the whole extended family over for a large-scale holiday celebration or hosting a big crowd at a rented venue, here are some tips for throwing a memorable event.
Pick a Date
Picking an event date can be pretty straightforward. If you're celebrating a specific holiday (like the 4th of July!) your event date will be an obvious choice. But if you're not planning a gathering in honor of a date-specific holiday, there are some other factors to consider before announcing a date. For instance, consider the time of year. Is it during a busy travel season, like the week after school gets out? Or are there any holidays you're less familiar with or competing events in your local community (solar eclipse, anyone?) that could impact your attendance?
Create a Timeline
Consider how much time you have between now and your event date. This will come in handy as you build your to-do list. A good rule of thumb is to have at least two months of planning time for every hundred attendees. Be sure to consider all the tasks that you can take care of in advance versus what you should do in the final days leading up to the event. Things like table and linen rentals should be completed earlier on your timeline whereas final décor touches can be done in the days leading up to your event. Depending on the time of year and the level of detail that's going into your party, keep in mind that caterers and venues can book out sooner than you'd think.
Create a Guest List
Do yourself a favor and make an organized spreadsheet early on that includes the first name, last name, and email address for each of your guests. This will come in handy when you're ready to send out invitations. Digital invitation services—like Greenvelope—allow you to upload your list directly (saving you both effort and a whole lot of time!)
Go Paperless
Sending digital invitations is both chic and practical. Your invitation is the first communication that your guests will receive about your party, so select a design that will set the tone for what is to come. You can easily find a design that incorporates your overall theme and color palette. Be sure to send your invitations three to four weeks before your party (with a RSVP deadline!) You'll find that managing your event is dramatically easier with digital, especially when it comes to tracking RSVPs. It's a win-win! You can get inspired with designs here.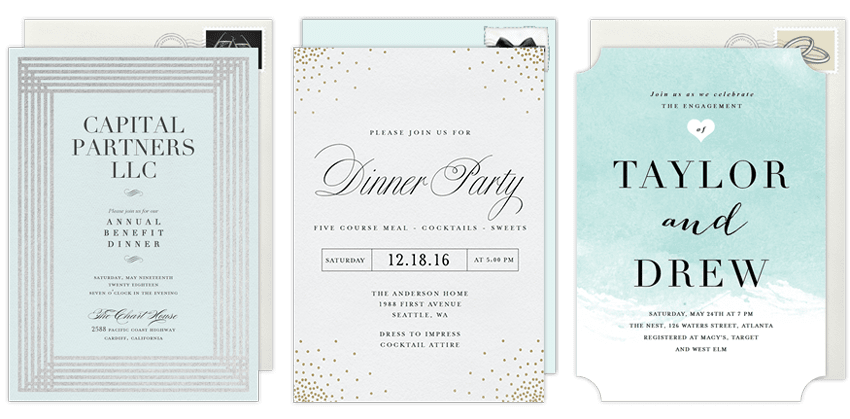 Pick a Location

The ultimate goal is to select a venue that ties in with the overall feel or theme of your event. If you're hosting a black tie dinner party, you might consider renting out a space in an elegant hotel or restaurant. If you're hosting a garden inspired brunch, you might opt for a winery or community arboretum. Or maybe you're hoping to transform your own home into a festive event space. Regardless, there are so many possibilities when it comes to the venue. Be sure to keep in mind that your venue options will also depend on the size of your budget and guest list.
Plan a Menu

Your menu will depend a lot on the venue you select. If you're planning to have a caterer, be sure to provide an accurate guest count in advance so that no one leaves hungry. If a restaurant is more your style, you might have a prix fixe menu with a couple options for each course. Regardless of the location, make sure you have some bubbly for impromptu toasts and get ready to clink and drink!
Decorations

Along with the venue, decor and color accents can help set the tone and feel of your party. Think about details like floral arrangements or celebratory decorations that will blend cohesively and compliment your overall theme or color palette.
Music

Good parties often have good music in common. And there are multiple ways to incorporate it into your event. Depending on the amount of space you have at your venue and your budget, you can hire a band or a DJ. If you opt for a playlist from your phone, just make sure you have the right wiring and speaker equipment for your venue.
Clean up Crew

Do yourself a favor and assemble a crew of family or friends who can help you break down and clean up after your event.