January 14, 2016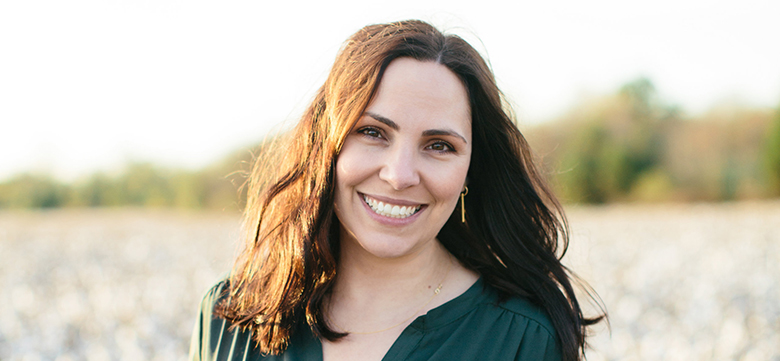 Owner and Principal Designer at Stacey Meacham Design joins us from Atlanta, Georgia today to share a bit about her story and journey as a designer, her favorite piece of advice, and some music to add to your Spotify playlist.
Can you share a bit more about your journey as an artist – how you got started to where you are now?
For as long as I can remember I've been drawing or painting something, ever since I was a little girl, so it only made sense to pursue a career in the arts. I started as a fine artist and graduated with a BFA in Graphic Design. I've worked in small design firms, corporate marketing departments, advertising agencies and as a professor in advertising. Now I run my own one-woman design studio.
Could you share with us a favorite design of yours currently on Greenvelope.com and what the creation process was like?
My Rose Gold Love Wedding Invitation is my current favorite. I love that it uses my hand-lettering and painted elements while still being modern. In this particular design, the "Love" element was hand-painted with a brush and scanned in and vectorized in Adobe Illustrator. The bold brush strokes in the background were also created by hand and brought into Illustrator and digitized.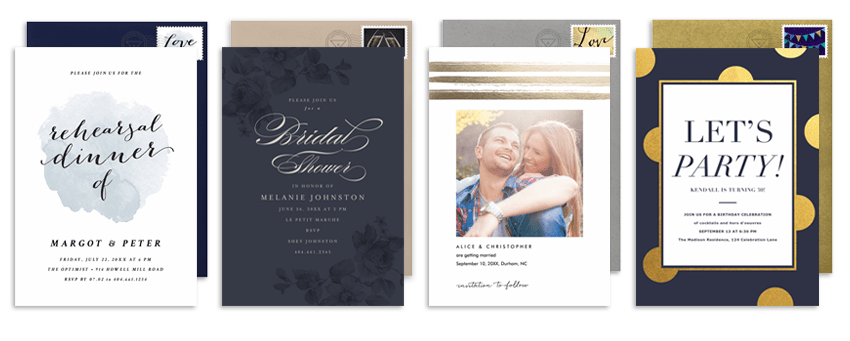 What is the best advice you have ever received?
Do what you are passionate about and it won't feel like work.
What is the #1 song or musician on your designing playlist?
It's hard for me to narrow it down to just one but I typically have Lana Del Rey, Amy Winehouse or Lorde on repeat while I am working.
What are your 3 favorite Instagram accounts that you follow?
I really love the following Instagram accounts for their minimal, beautifully styled modern posts: artifactuprising, roxymarj and chromeyellowtradingco
How has your aesthetic style changed over the years?
I've really honed my style over the years into a very pared down, unfussy aesthetic. I love clean lines, white space, modern pattern and fresh color. I am a huge believer in less is more in all aspects of my life.
What part of the design process do you enjoy the most?
Creating, hands down.
What is your motto?
Simple and fresh is best.
Other than stationery, what types of design or artwork do you do?
I love to tackle branding projects. Often times those start with a logo design and go from there. It's fun creating an entire look and image for a company.
View Stacey Meacham's full Greenvelope.com collection and start designing!