July 25, 2017
We have Sogoal Zolghadri, a trained baker and incredibly talented watercolor artist, on the blog today. By pairing both her artistic skills and love for baking, she successfully opened Sogi's Honey Bakeshop, where she beautifully hand-draws each glazed sugar cookie into edible art. Filled with creativity, wit, and off-the-wall inspiration, her cookies have been beautifully integrated into dozens of special events. With clients like Food52, Free People, and a whole lot of others, she's widely popular. So, you could say the whole Greenvelope team was pretty excited to work with her to create a mini invitation collection! Today, she's here to share a bit more about the inspiration behind her edible masterpieces and her journey of fusing both art and baking into one beautiful medium.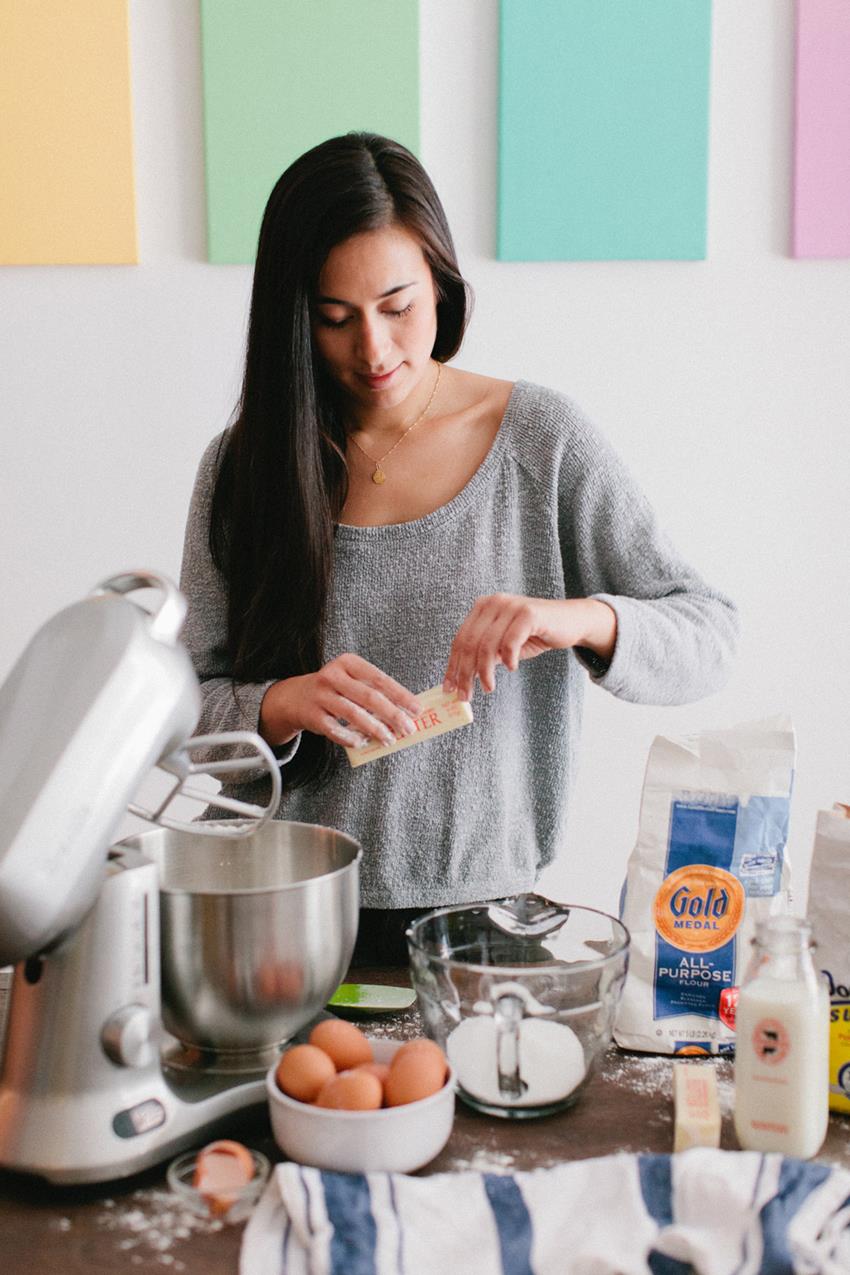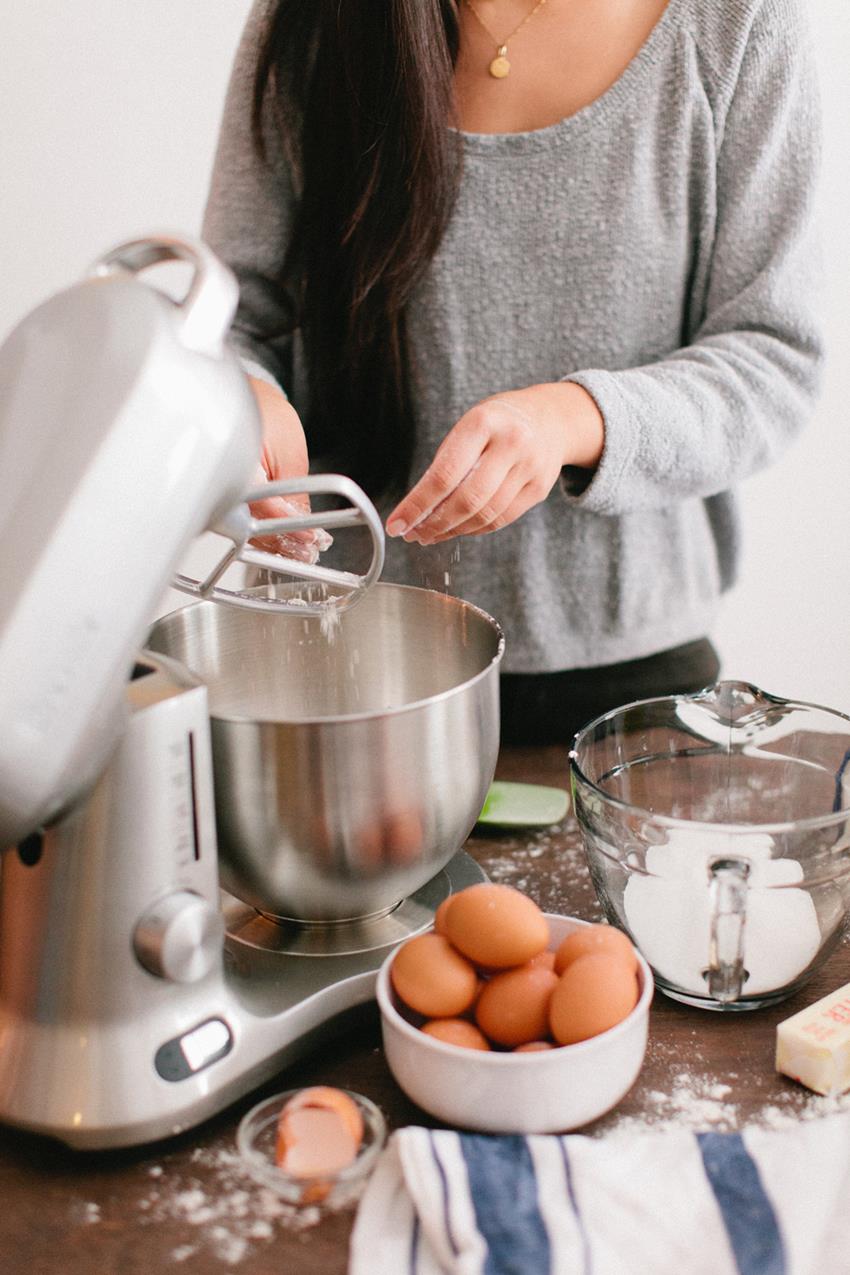 Can you share a bit more about your journey as an artist? How did you got started to where you are now?
After studying painting at university, followed by a merry-go-round of jobs in baking and cake decorating, retail, then corporate retail, I realized my side hustle of painted cookies made me happiest. I was poor at every other job, so I decided I rather work hard at something I actually like and be poor, than working in something that made me miserable and be as equally poor. I launched a Kickstarter in 2014 to jumpstart things and quit my 9 a.m. – 5 p.m. It's been an ever-changing adventure since, and I'm still learning every day.
What is the process like to watercolor the cookies?
I use gel food colouring, water, and paint brushes, much like one would with regular pigments. I mix a little water with the colours, and get after it! Since I paint on royal icing, it's a bit more of a delicate surface than paper, so I have to be pretty light handed and thoughtful in my brushstrokes.
Your Instagram feed is filled with such a varied mix of designs. Is everything you feature something that you made for an order? Or do you just paint cookies for yourself sometimes (like Nicholas Cage's face)?
HAHAHAH Nick Cage. What a hero. Yes, I do paint for fun sometimes, though not as often as I like. Usually the cookies that I do just for kicks involve me trying something new and painfully detailed and realistically not a viable item to sell, but yolo. Do people still use that? Things like teensy-weensy piped white-on-white macrame, shaped and gilded geodes, and textured, saddled camels are a few of the things I've tried on a whim (and they're low-key some of my favorites). Also, any time I've painted Drake, it's literally because I'm obsessed with him and no one actually ordered it.
What is your favorite part of your work?
I love mixing colours and finding sweet spots where the colours dance and complement each other. Also worth mentioning I really do love painting, I just hate painting things I don't want to paint (shocker). Like, I love ice cream, but I that doesn't mean I'm going to be super amped to be get a hot-dog-water flavored sundae.
Can you share any details from a favorite order you've received?
I love A LOT of the ideas my clients have entrusted me with, but one that stands out is the set I did for Food52. I got to shape and decorate cookies to realistically imitate trendy food items. It was my first time doing so, and I couldn't get over how satisfying it was! It's one thing to paint to a picture of a donut, but it's an entirely different experience shaping and painting and shading a cookie to mimic one.
Looking towards the future, what's in store for Sogi's Honey Bakeshop?
THIS AMAZING COLLABORATION WITH THE CREATIVE MINDS AT GREENVELOPE. And a hell of a lot of unknown. I just listened to a podcast about how as a society, we only show one another the beautiful and positive (looking at you, Facebook), so call me inspired or silly, but going to use my answer to this question to say I think it's okay I don't know what's next. I'm doing my best with what I got, and when something doesn't work anymore, I'm going to find a solution. Buti'dreallyliketokeepdecoratingcookiesforalongtime.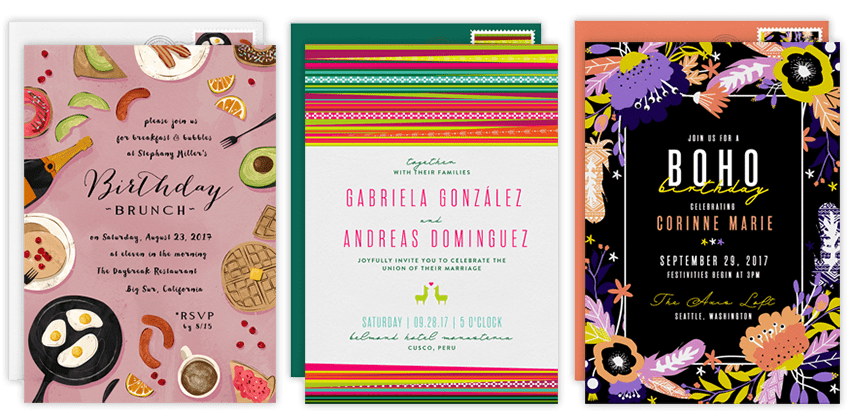 A huge thank you to Sogoal for joining us today! You can can check out her full stationery collection on Greenvelope here.