February 26, 2016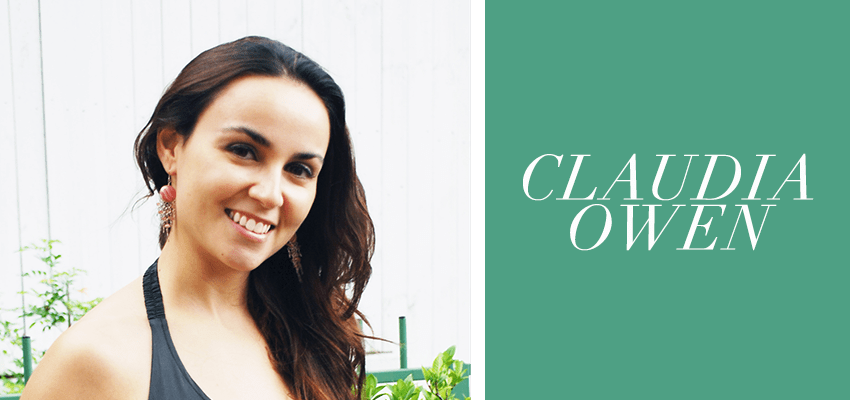 Claudia Owen, known for her signature style of rich colors, patterns, and geometric design, has been an incredible addition to the Greenvelope.com designer community for years. Today we are excited to get a closer look at her inspirations, advice, and artwork.
Could you share with us the favorite design of yours currently on Greenvelope.com and what the creation process was like?
My favorite design would probably have to be Accent Stripes. I like it because the layout is quite unique and you can add your own photo. It also combines some of my favorite things to work with: lines and geometric elements. I came up with the idea for this design on a recent family trip to Kangaroo Valley in New South Wales, Australia. The drive was about 3 hours long and I scribbled on a piece of paper (an old envelope actually, the only piece of paper I could find in my bag!) lots of layout and design ideas for cards, and this was one of them.
Can you share a bit more about your journey as an artist — how you got started to where you are now?
I studied graphic design at the University of Canberra and I worked as a graphic designer for a few years for different companies, but somewhere along the way I fell in love with the world of surface design. I remember putting a long list together of all the things I enjoyed doing, which included: cards, wallpapers, books, fabrics and I noticed that all these things had one thing in common – they all had patterns on them. Now I try to combine all the things I love doing in my job today and I must say, it gives me so much joy!
What is the best advice you have ever received?
Probably the best piece of advice would have to be that 'hard work pays off and that you should never give up.' One of my favorite quotes that represents this sentiment quite well is by Vince Lombardi which says: "The man on top of the mountain didn't just fall there".
What is the #1 song or musician on your designing playlist?
This changes all the time and right now since I have an Apple Music subscription I have been listening to all kinds of music. It's quite common for me to listen to music that reminds me of my childhood and the place I grew up and Luis Miguel reminds me of my early years.
Share 3 favorites
Color: Yellow. I feel an inexplicable attraction to yellow things.
Food: I love breakfast. I can't resist scrambled eggs with wilted baby spinach and grilled tomatoes.
Fashion: You can always find me wearing leggings with my own designs. I think it's important as a designer to support and believe in your own work. If you don't wear/use the things you make, why would anyone else want them? 
Other than stationery, what types of design or artwork do you do?
I keep myself busy with all kinds of other creative work. I love to design patterns and apply them to a variety of products including journals, wrapping paper, leggings, cushions and lots more.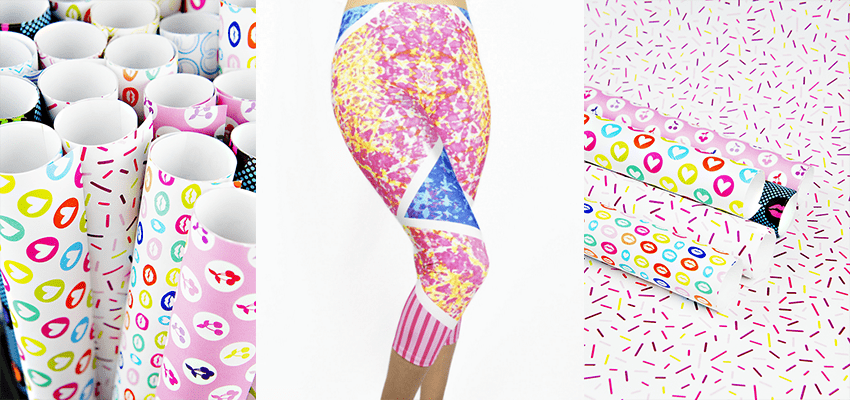 Can you remember the first images or events that made you consider pursuing art/design?
I remember from a young age my work being used to show other students at school how things should be done. I remember thinking, maybe I'm good at this?
What part of the design process do you enjoy the most?
I love the concept stage, when you are simply dreaming up ideas and anything is possible.
What is your motto?
Keep trying. You can do it a thousand different ways and never give up.
Big thanks to Claudia for being such an incredible part of the Greenvelope community and for sharing her story and insights with us. To see Claudia's full collection on Greenvelope, click here.