October 17, 2017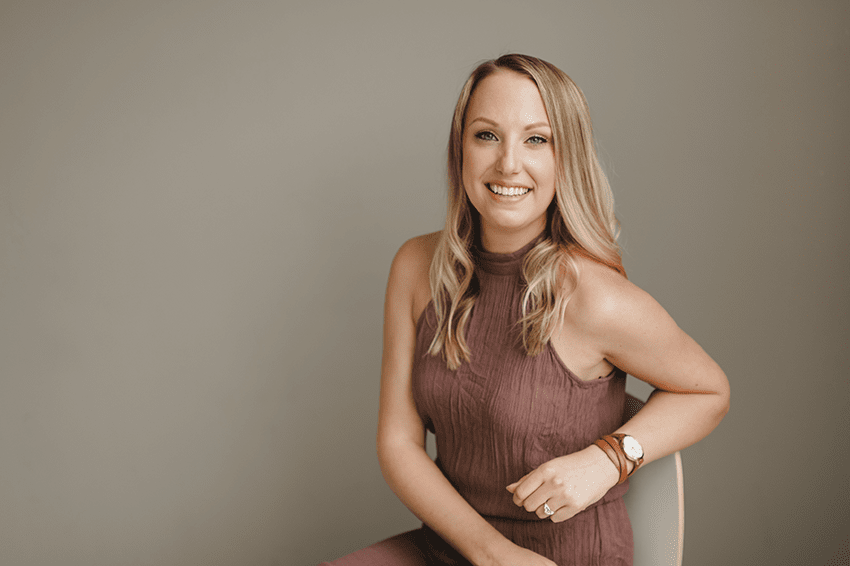 We're delighted to feature Camille Robinson, an endlessly creative designer and business owner (based right here in Seattle!) Skilled in hand lettering and a true master of all things typography, Camille has inspired couples and party hosts alike with her stunning invitation collection. From birthday parties and engagement celebrations to corporate events and weddings, her varied designs have beautifully set the stage for events of all kind. Today, she's here to share a bit more about her journey, her business, and a few of her favorite things.
Can you share a favorite design from your collection? What was the creative process like?
My favorite invitation right now is the Rustic Citrus design. I love to draw and I thought doing a soft and elegant floral border around a modern geometric shape really captures the wedding trend at the moment. Also, by adding oranges and using some colored backgrounds, I think it captures a large range of events and decor that might come along with the event!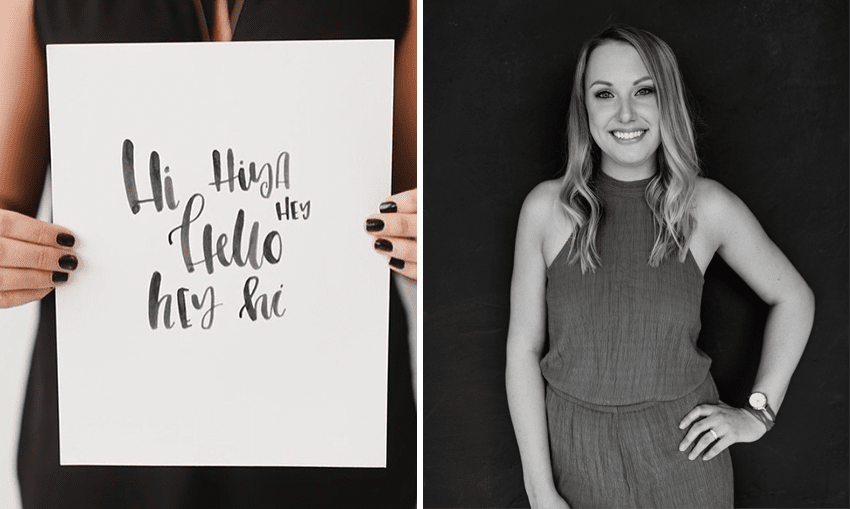 Can you share a bit more about your journey as an artist? How you got started to where you are now?
As long as I can remember, I've loved drawing, painting, and creating. I took art classes all my life and in high school, I even got into the IB Art Class as a senior. I loved it and thought maybe I wanted to pursue an art career.
When my twin sister and I both got into the University of Washington together, we were also in the same sorority, in the same bedroom, and sharing the same bunk bed (we're close, ok?!) As a way to give us some space, my parents said, "you guys should have different majors!" Four years later, I graduated from the Business School with a degree in Marketing and Sales and spent the next six years chasing numerous jobs and not finding what I was passionate about. My sister, on the other hand, graduated from the design program and since that day, I was jealous of her career. She was designing everyday, meeting new clients, taking risks, and learning how to be a kick-ass graphic artist and photographer.
Three years ago, I told myself enough was enough and I started working toward my dream job. I self taught myself Illustrator, InDesign, and Photoshop, followed other artists, practiced designing with friends and family, and eventually started getting some momentum. So here I am today, owning my own invitation and event stationery studio, designing everyday, and living out my passion like I knew I should have many years ago.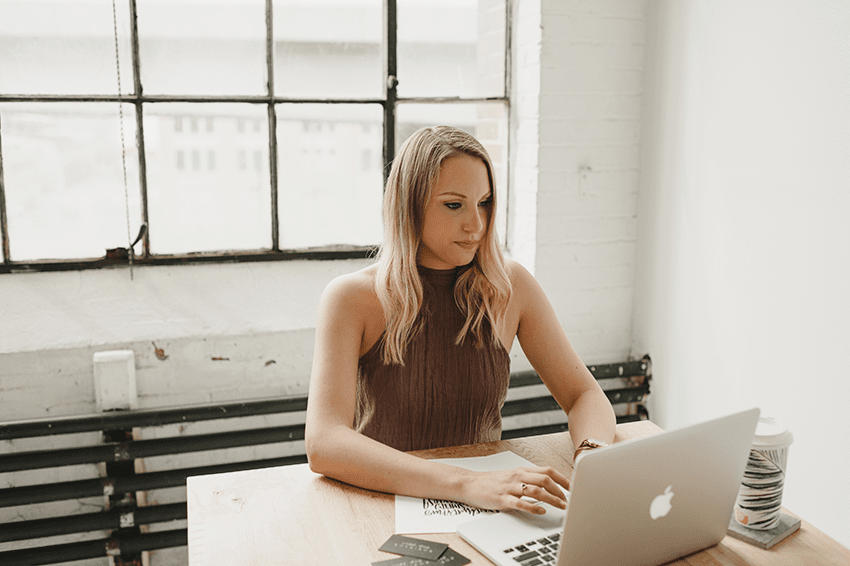 What is the best advice you have ever received?
"Don't compare your Chapter 1 to someone else's Chapter 22." It's hard not to get bogged down by the immense talent in this industry so you have to remember that one day you will be at your own Chapter 22.
3 Favorites
A well-made Old Fashioned: I love whiskey inspired drinks and often surprise people when I order my drink at a bar or restaurant.

Side note: I also don't think I was born in the right century

.

Classical Music: See side note above.

Our two dogs Milo and Mia. They are literally our fur children and I can't imagine life without them. Mia is the most well behaved gentle pup there ever was, and Milo is well, the spawn of the Tasmanian Devil. They have taught us about love AND patience all at the same time.
How has your aesthetic style changed over the years?
It's definitely changed a lot. I struggled in the beginning to find "my look" but have recently settled in to something I love. In the past year, I have also added hand lettering and brush lettering to my tool bag and I'm obsessed. Now I feel like I create custom typeset for my clients— whether it's fun and quirky or bold and elegant—it's something I can give them that truly no one else has.
What are you most passionate about outside of your work?
Being active and trying new physical activities. I've played basketball for almost 20 years, but love to challenge myself. I competed in a triathlon a couple years ago, learned how to play tennis this summer, and have a goal of getting on a my first pair of skis this winter.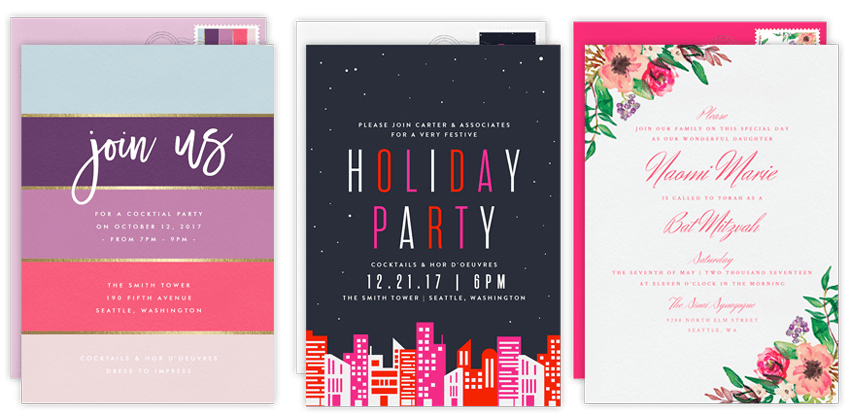 A huge thank you to Camille for joining us today! Click here to see more stunning designs from her collection!