March 13, 2015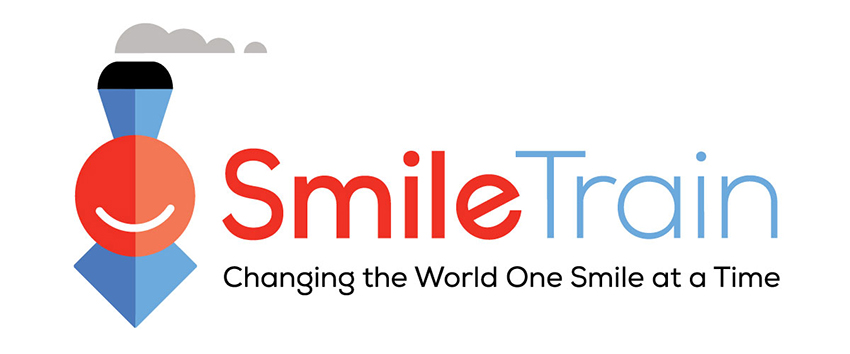 As a company that was founded on the values and promise of giving back, we are truly honored when we are able to bring awareness and help foster the success of the noble causes of our incredible nonprofit and business partners. Today's #FeatureFriday is about an amazing charity that provides empowerment, hope, and health, and the ways that they connect with their advocates, donors, and supporters.
"Smile Train is an international children's charity with a sustainable approach to a single, solvable problem: cleft lip and palate. Millions of children in developing countries with unrepaired clefts live in shame, but more importantly, have difficulty eating, breathing and speaking. Cleft repair surgery is simple, and the transformation is immediate. Our sustainable model provides training and funding to empower local doctors in 85+ developing countries to provide 100%-free cleft repair surgery in their communities."
"Denim+Diamonds was a cocktail reception to benefit Smile Train hosted by Kristen Taekman, model and cast member of The Real Housewives of New York City. At Denim+Diamonds, guests had the opportunity to hear about Kristen's support of Smile Train and her recent visit to local Smile Train partners in Mexico. In addition to ticket sales, funds were raised through a silent auction and a pop-up Yummie by Heather Thomson© jeans shop in which 100% of proceeds were donated to Smile Train."
"Special events like Denim+Diamonds raise both funds and awareness of Smile Train's cause to help children living with unrepaired clefts in the developing world. Using
Greenvelope
for the invitations helped ensure that Denim+Diamonds was a success. Greenvelope allowed us to customize each aspect of the invitation, ensuring that we remained true to our Smile Train brand. We were able to easily track and communicate with our guests throughout the entire process. We could not have asked for a better partner than Greenvelope to help promote Denim+Diamonds!"*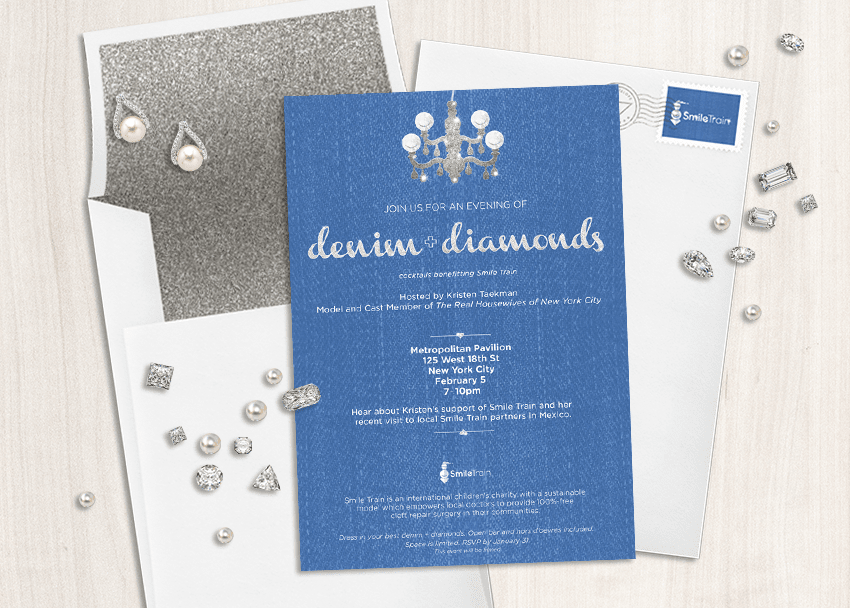 To learn more about how Smile Train's sustainable approach means donations have both an immediate and long-term impact, please visit smiletrain.org
Interested in branded invitations, promotions, and event management for your company or nonprofit? Try it yourself here, or get in touch with our team at 1-888-505-2588 to learn more.
*as told by Smile Train