March 20, 2017
Yesterday, our mail was a little more exciting than usual—thanks to Along Came a Box! This company is so fun (and so are their gorgeous gift boxes!) You can send these beauties to just about anyone for special occasions, for everything from birthdays to bridesmaids gifts. The best part? They just added two new wedding boxes—for brides and couples!
We're totally onboard with the whole concept because it basically encourages you to open gifts all day (yes please). Each box comes with eight presents (unless it is a mini—in that case: four), which are based on the selected theme. Individually wrapped, the eight gifts come in bags that list the time of day you should open each one.
In celebration of their two new boxes, we are excited to announce an awesome giveaway that gives you a chance to win a beautiful box or a Greenvelope membership!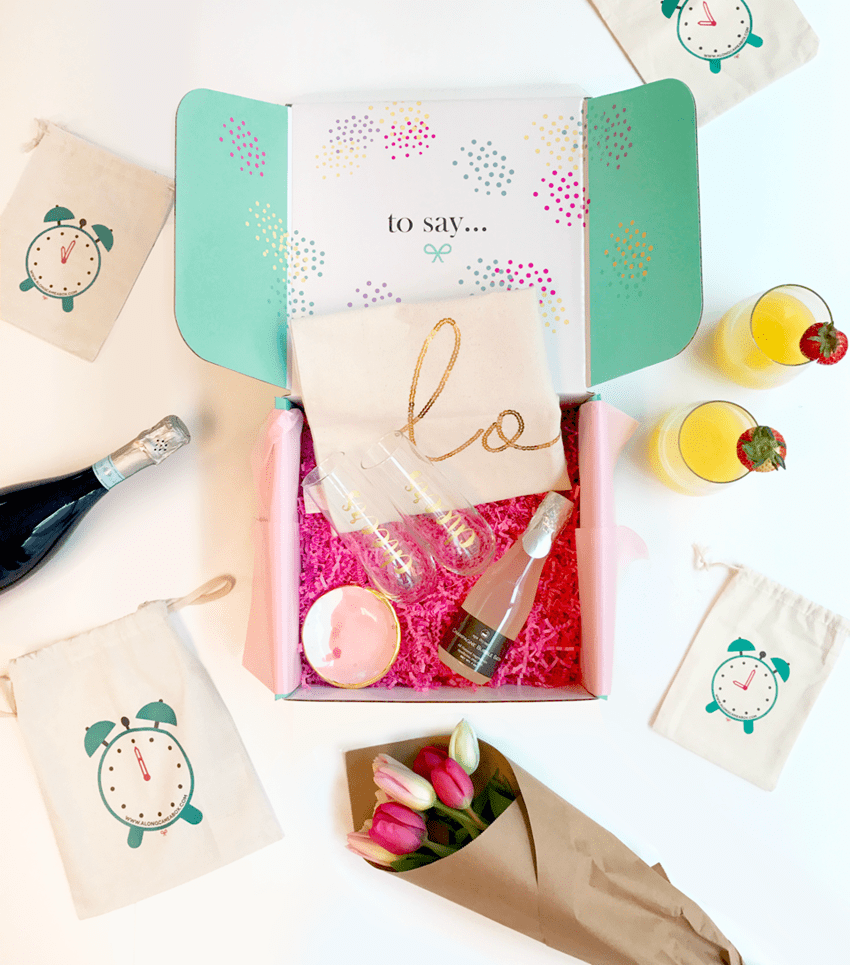 Here are the deets:
This lovely teal gift box holds eight delicate gifts that are ideal for a bride to be!
The perfect gift box for a happy new couple—filled with 4 romantic gifts!
A one-year, light membership to Greenvelope
{{This giveaway has ended. Thank you to all who entered!}}