November 24, 2015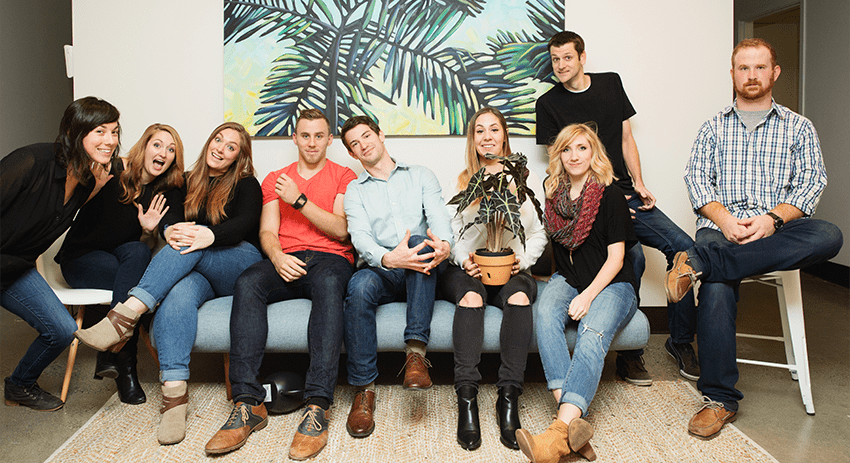 We hope you are able to enjoy some turkey or spend time with loved ones this Thanksgiving. In honor of the season here at Greenvelope we wanted to take a moment to acknowledge all those we work with, day in and day out, and share a few big "Thank You!"s
Most importantly, we want to thank our customers, supporters, brand advocates, and partners. You inspire us, empower us, and encourage us. We wouldn't be here doing something we are so passionate about if it wasn't for you and your support, and for that we thank you!
And thanks to our team:
Our developers, for helping turn client dreams into reality;

Our event and marketing consultants, for going the extra mile in helping new users get started and find solutions;

Our customer service team, for knowing everything about everything, being both the brains and the heart of the office, and for making sure every single client is taken care of;

Our designers, for creating so many beautiful things it is hard to believe it all exists;
And to the team as a whole for being supportive, driven, and dedicated to the Greenvelope.com vision of providing elegant, effortless, eco-friendly invitations and event management to all.
And in the spirit of all the other things to be thankful for this time of year, we asked the team to share theirs: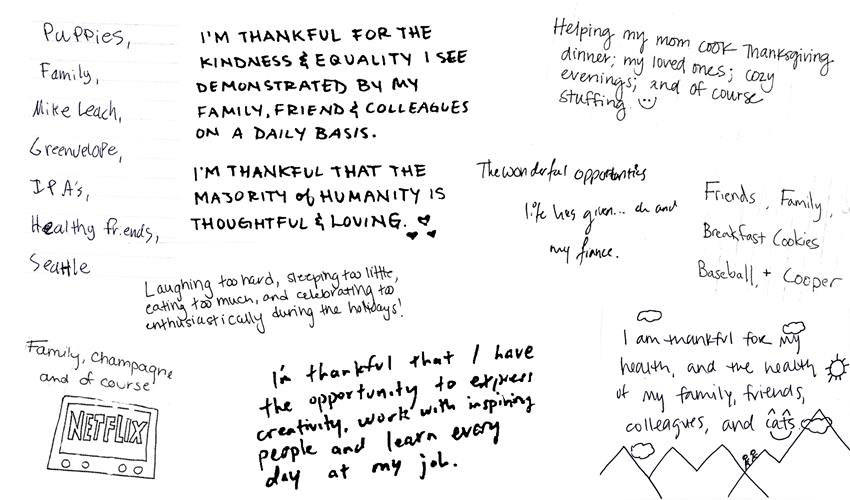 To give thanks to our team for working hard all year round, our offices will be closed for Thanksgiving on Thursday, November 26th. We will reopen with limited hours on Friday, November 27th.
In the meantime, if you are still planning those holiday parties, check out our 2015 Holiday Collection.