July 17, 2014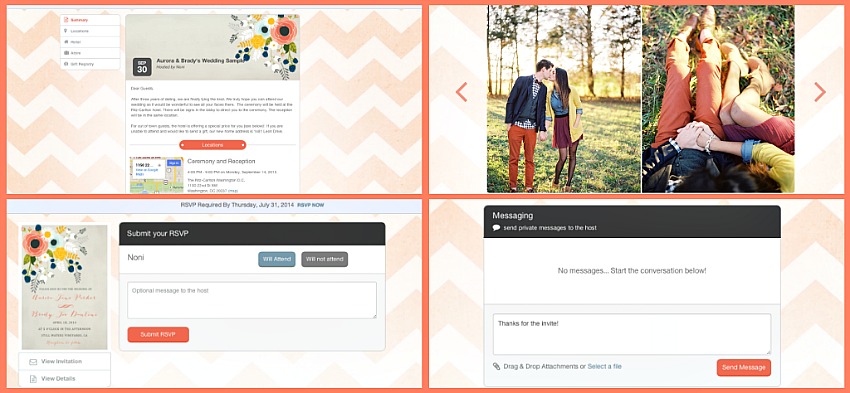 1. Greenvelope Unveils New Guest Experience and Event Page
For the last six months the Greenvelope team has been working hard to transform the event page and improve the overall guest experience based on your feedback. We strive to revolutionize the digital invitation industry by integrating stationery design and data management. Here is what's new:
Matching header
Customizable background image
Slim mobile friendly layout
Customizable sections and icons (for hotel, attire, parking information etc.)
Default colors selected by our design manager
2. New Envelope Liners
In addition to our new event page, we have made a couple other changes you may have noticed. Ā  We have new and fabulous envelope liners with customizable colors and we also now provide high resolution files for self-printing!
3. Greenvelope welcomes Corporate Sales Guru, Michelle Blanchard, to the Team!
Michelle Blanchard makes the leap from event sales to fine electronic invitations at a pivotal moment in Greenvelopeā€™s expansion. The days of paper, postage and recycling bins full of invitations are dwindling. Ā Michelle meets this new market demand with a passion for Greenvelopeā€™s product, which allows her to bridge the gap between traditional event planning and the digital correspondence avant garde. Her dedication, charisma, industry knowledge and sales ability perfectly suit her transition into Seattleā€™s technology sector where she is welcomed with open arms.
Michelleā€™s responsibilities include representing Greenvelope to clients across all market segments and revealing Greenvelopeā€™s polished offerings to their clients. Her philosophy is simple: Client relationships are paramount. She proves that listening and effectively communicating with clients and sales teams is the most direct path to meeting goals and objectives. Michelleā€™s depth of knowledge and commitment to each client is what brings clients back time and time again.
Whether the client is corporate, non-profit or social, Michelle and Greenvelope share the ultimate goal of making each electronic correspondence the most elegant, unique and memorable experience possible.