August 28, 2014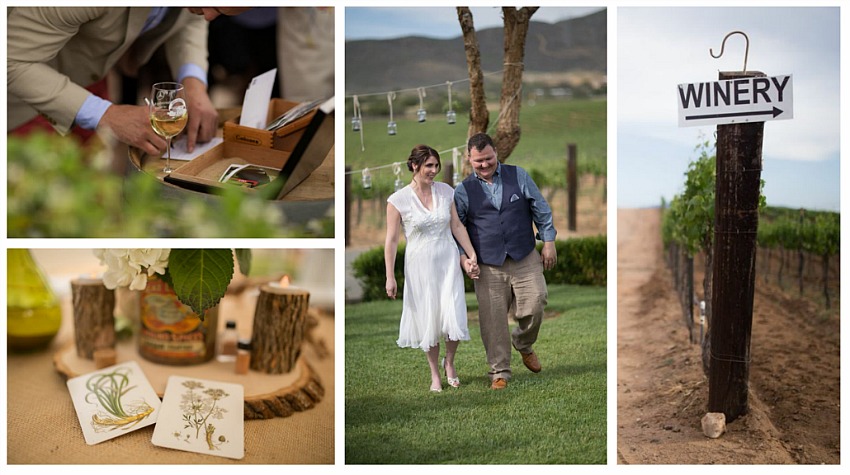 Lon and Amanda were married on May 3rd at Reyes Winery in Agua Dulce, California. With only 40 guests, they created an intimate atmosphere by choosing neutral tones and textures such as burlap and wood to showcase the natural beautiful vineyard backdrop.   Their centerpieces featured a collection of little things including white hydrangea in a vintage spice tin and cards from a deck of medicinal plants cards. A cigar box was used as the guest book.  They filled the box with blank postcards from their home cities and states and encouraged guests to write them a note.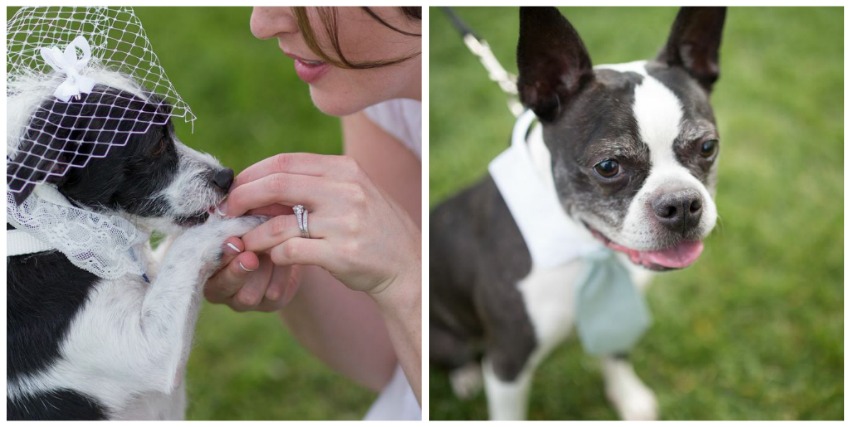 Of course their wedding wouldn't be complete without their furbabies! Balloon, the Boston terrier, wore a tie and Peanut, the Jack Russell mix, wore a handmade veil and collar. The officiant included them in the outdoor ceremony as well.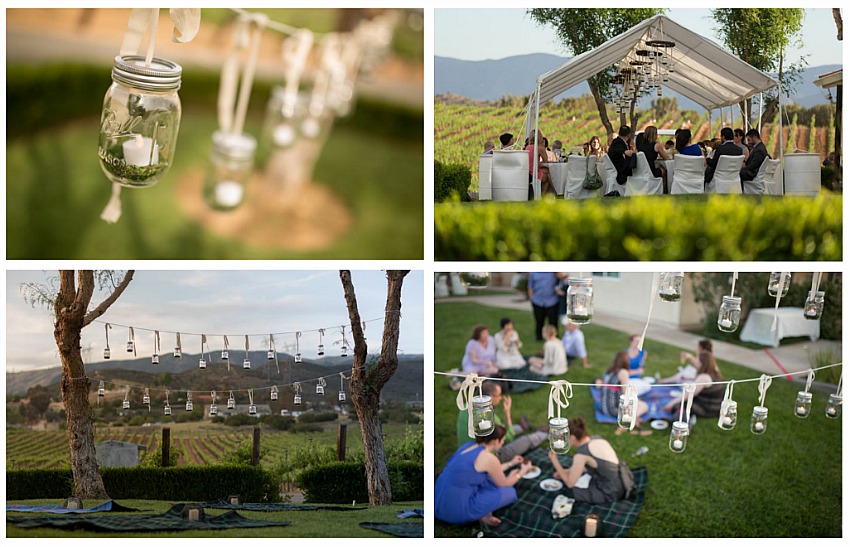 Mason jars, being rustic and budget friendly, were used to light up the wedding.  Since Lon and Amanda planned to be married just in front of two trees without an alter, they needed a way to make the space special.  Their friend Lisa Occhipinti came up with the idea of mason jar lights with moss and LED tea lights. The mason jars were hung between the two trees and crafted into chandeliers for inside the tent.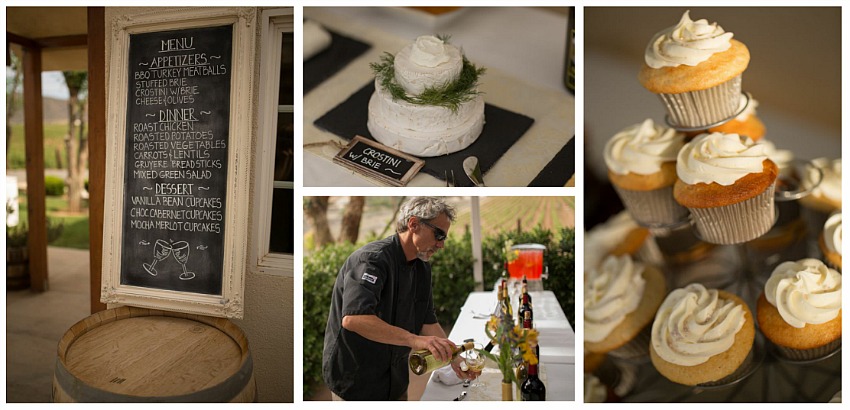 Since Reyes used wine in many of their recipes, Lon and Amanda kept their menu simple to allow the wine to truly shine. The actual menu was hand lettered by Lon on a chalkboard with a vintage frame they found on Craigslist.  Instead of a traditional wedding cake, they served delicious cupcakes in three different flavors: vanilla bean, mocha merlot, and chocolate cabernet. After dinner, guests sipped wine on blankets while listening to Tavi, the classical guitarist. The night ended with a bit of unexpected excitement. As guests were sitting on the lawn, the sprinklers came on!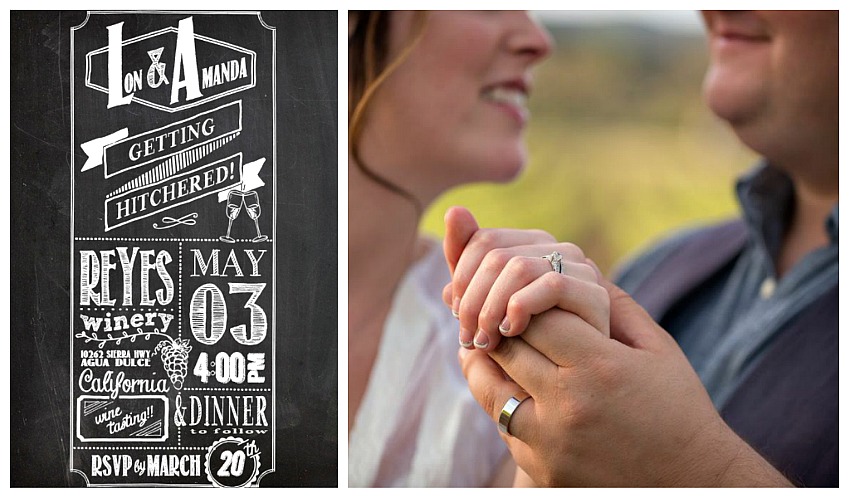 Lon and Amanda were inspired by the vintage chalkboard signs seen in cute boutiques to create their own custom Greenvelope invitation. They chose Greenvelope because "It is so user friendly. It was so easy to manage the guest list, answer questions, and provide information to our guests.  Plus we liked how efficient and cost effective it was to use Greenvelope."
Thank you Lon and Amanda for sharing your beautiful day with us!