March 7, 2018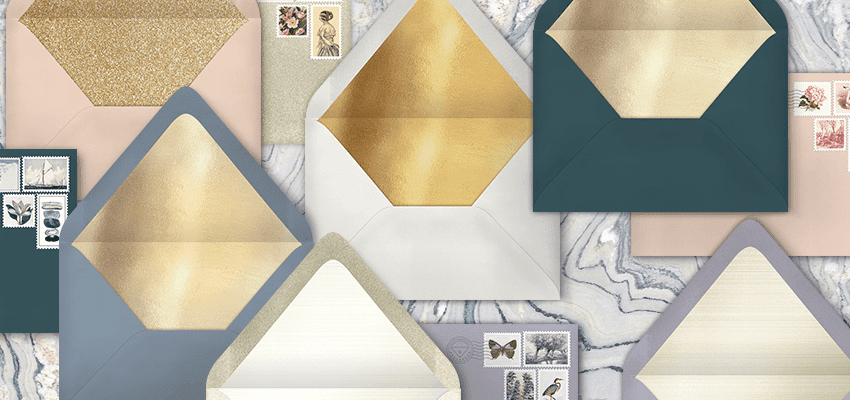 Modern Envelopes
Our team of designers just keep pushing the envelope (quite literally!) They've given our digital envelopes a fresh new makeover that's both modern and chic. And we're loving how realistic they are! Available in a landscape or square format, our envelopes now have a pointed flap that mimics the traditional paper variety—down to the glue seal! This new design also comes with a wider selection of stylish colors, liners, and stamps.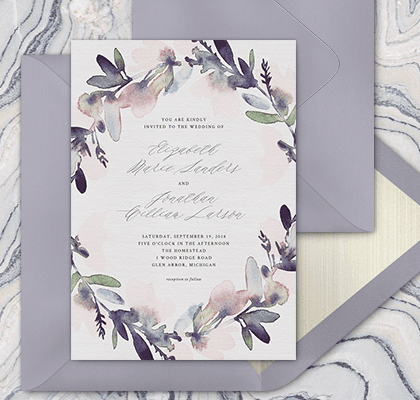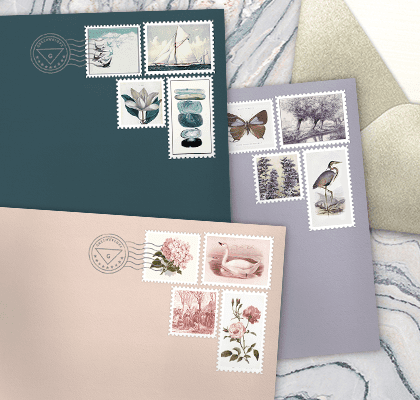 Elegant Stamps
Sized beautifully and available in coordinating clusters, these whimsical stamps offer the perfect compliment to your invite or greeting (because life is just too short for boring stamps). Keep in mind, if clusters aren't the perfect fit for your mailing, you can always access a single stamp from our collection or upload your very own!
Ready to take your envelopes to the next level? You can select a design here to begin customizing!