June 20, 2016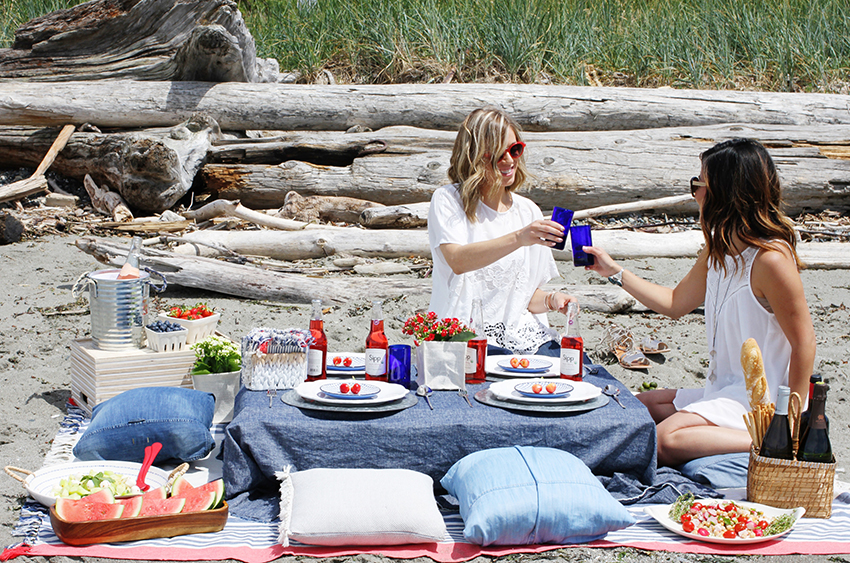 Can you believe it?! Summer has officially arrived! And that means that one of the most iconic summer holidays, the 4th of July, is quickly approaching! Hooray! Do you have plans yet to kick off your summer festivities with this beloved American holiday? We are throwing a picnic on the beach and making it extra beautiful for the occasion… come and take a look and we'll share how you can throw your own!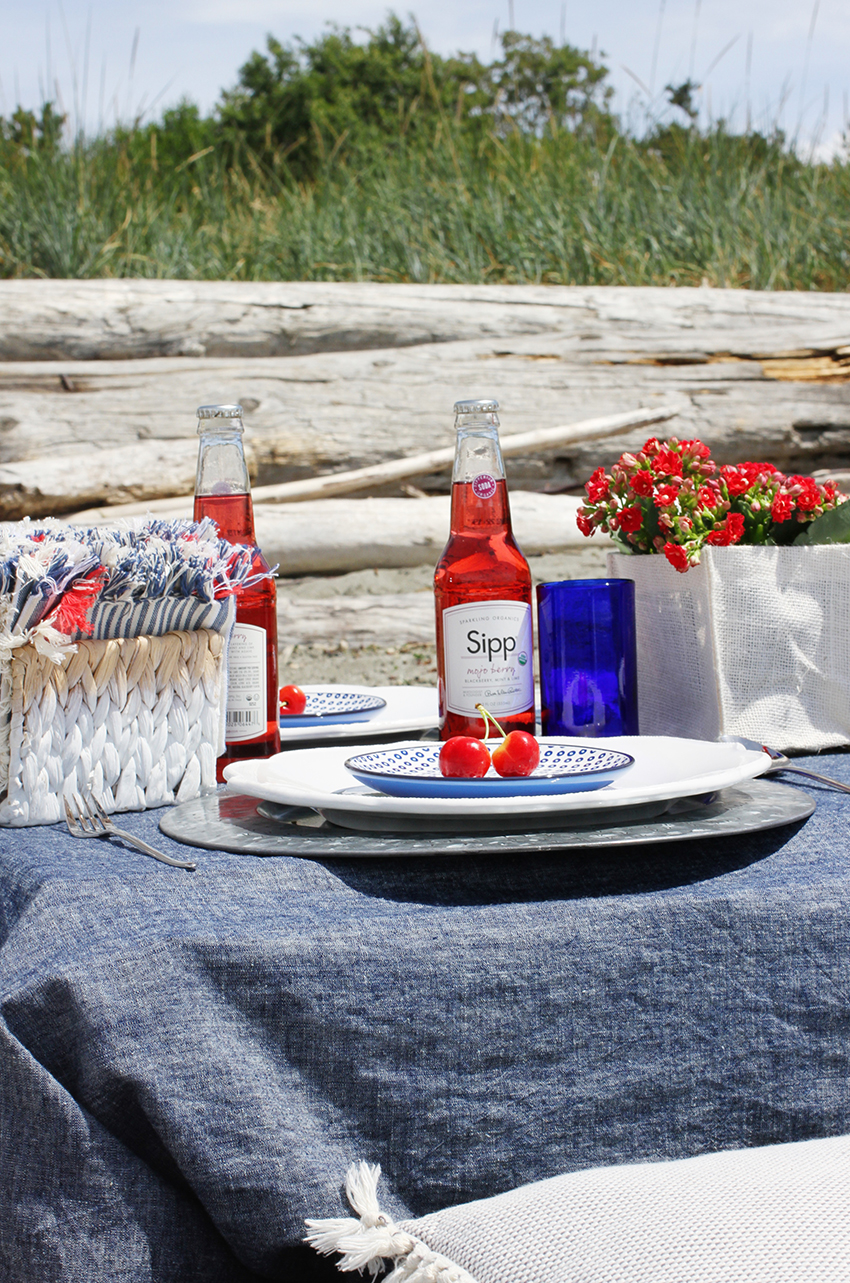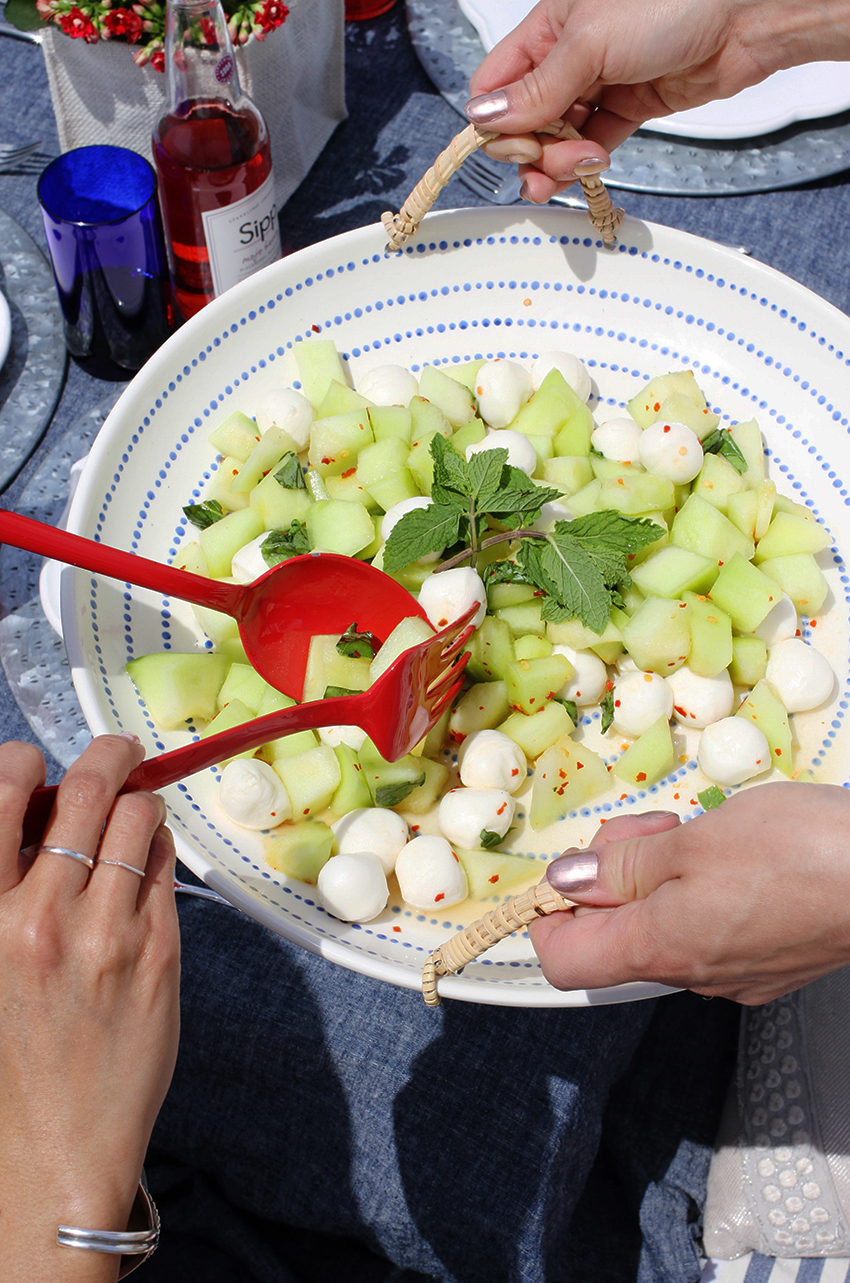 In true Dandy & Fine Parties style, we decked out our scene! And not trying to brag, but let me just tell you how many people walking by stopped to comment! We love to stand out from the crowd and this setting is just the ticket! Though it it never the goal to get compliments for our work, it is extra flattering when we do! It's a nice reward for the long hours of dedication we put into it.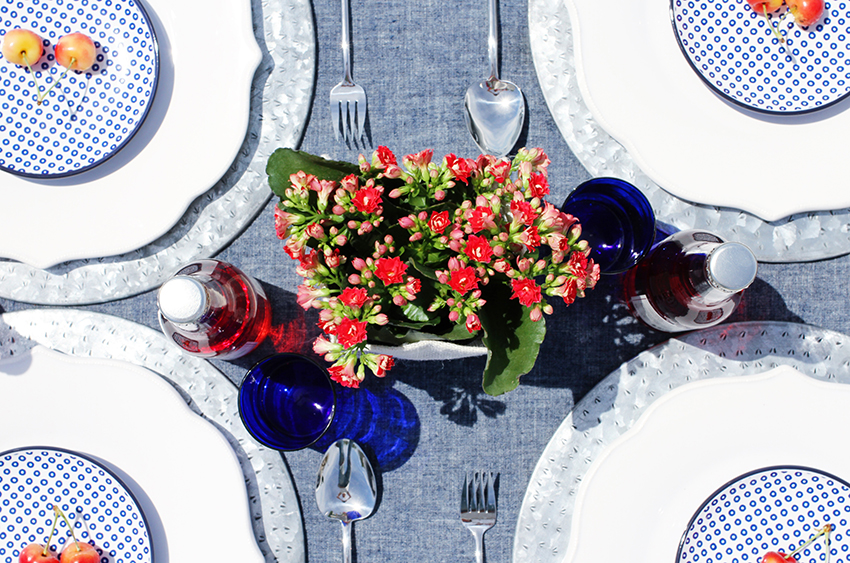 So, just how do you throw a beautiful, epic picnic for the 4th of July and keep on budget? I'll divulge all of my dirty little secrets, just for you 😉
Keep it all-American
Lucky for you, the color palette is a given! Red, white & blue set the tone for this party, so now all you need to do is seek all of your décor goods in this palette. The majority of props I purchased specifically for this picnic came from a combination of Ross, TJ Maxx, and Target, and cost under $50. No joke! That included the striped cotton table cloth we used as the ground linen (Ross $7.99), cotton napkins (Ross set of 4 for $2.99), napkin holder (Ross $1.99), blue dot appetizer plates (Target $20 for all 4), galvanized wine bucket (Ross $9.99), striped wood box riser ($9.99) / Pro Tip: denim and chambray is my favorite way to pack in that extra American punch!
Keep it Comfortable
You want your guests to be able to lounge for awhile and have a good time. Pillows are a stylish and thoughtful detail (win, win!) – for this setup I just took pillows that I already had laying around at home and covered them with my denim shirts, simply by pinning on. See, easy breezy! No sewing or buying necessary! …as long as you own a few or more denim or chambray shirts, you are all good. Although, I must admit that I kind of want a few chambray throw pillow hanging out around my home now!
Add Life
With plants, that is! Cut flowers are going to generally be too delicate to withstand the outdoor setting for too long. So, choose potted plants instead! I picked up the two lovely flowering plants you see here at Trader Joe's for $5.99 a pop!
Rely on Your Friends
You've set the tone, now let your friends contribute the rest. Keep it simple with a pot luck style picnic. If you are…hmm, let's just say specific…like me, then create a wish checklist of styles of food and beverages you would like to see show up (you know, to keep the photo aesthetics in check) and have everyone check off what they are bringing so that there are no duplicates. Or…if you want to keep it super simple, you can make it a free for all.
Create Height
Keep your setting mostly off ground will make it easier for your guests to enjoy their nibbles and beverages by having a steady place to set them. Pick up a free wood palette from your local grocer and a cut piece of wood large enough to set on top, and bam! You have a table! Nearby crates and stools also add nice height variance while adding extra space for holding food platters and beverages.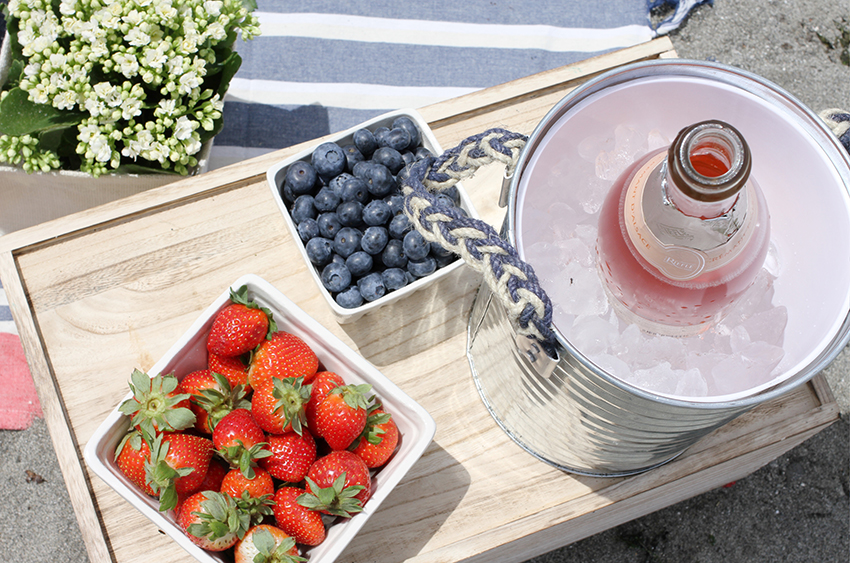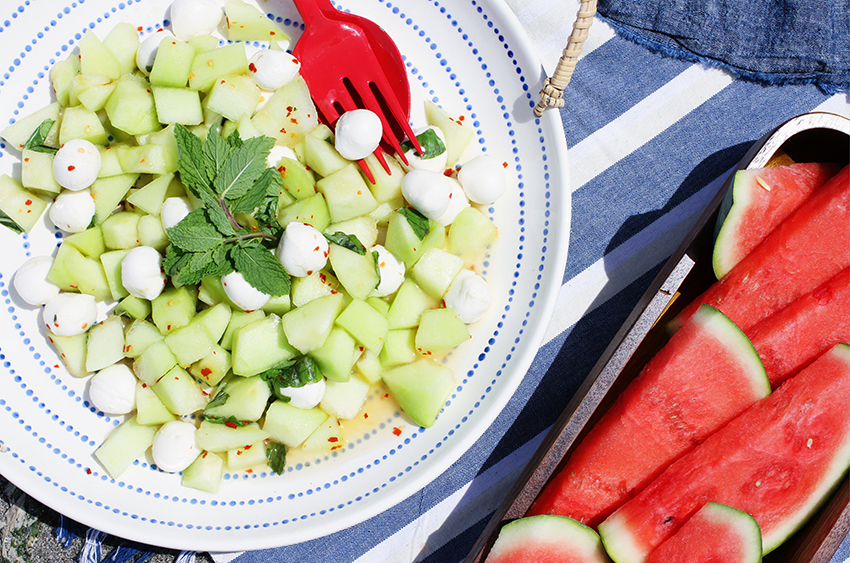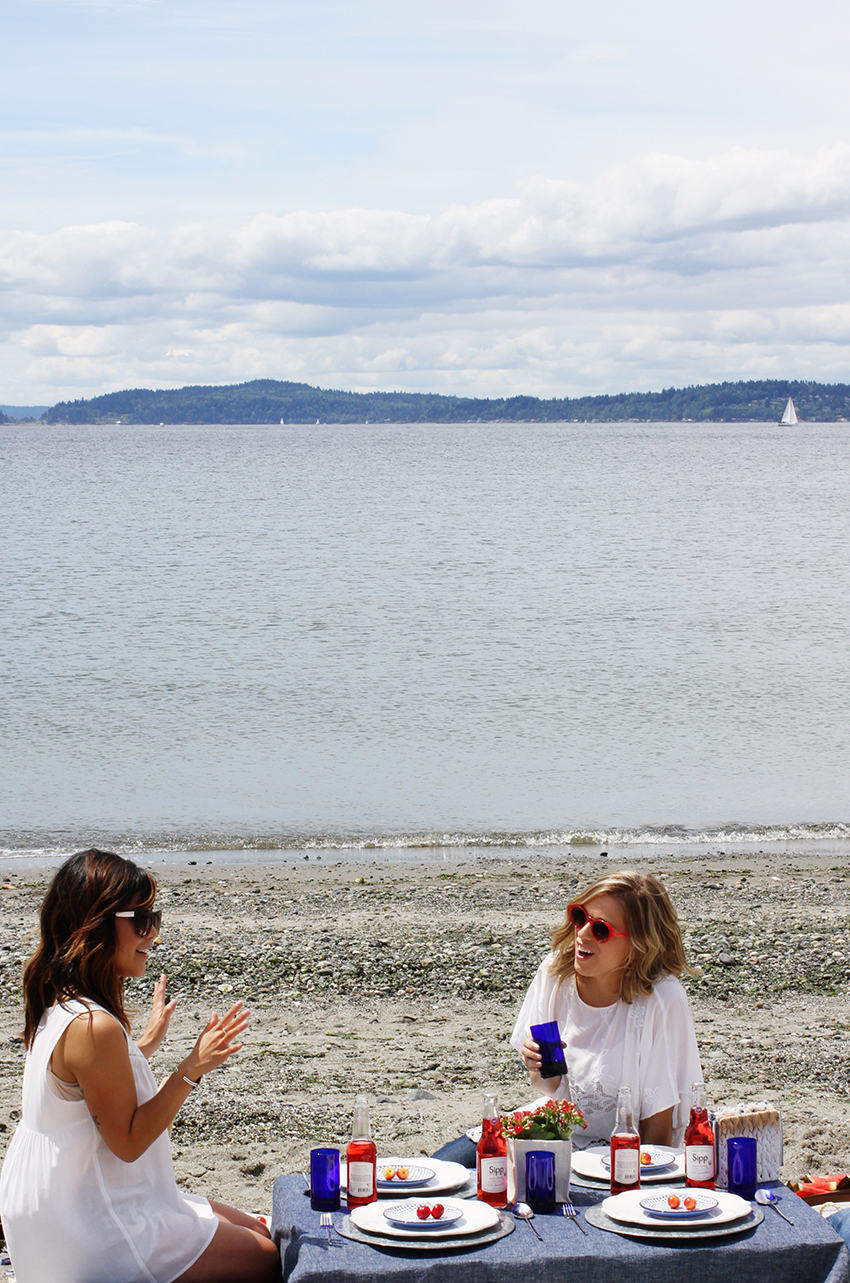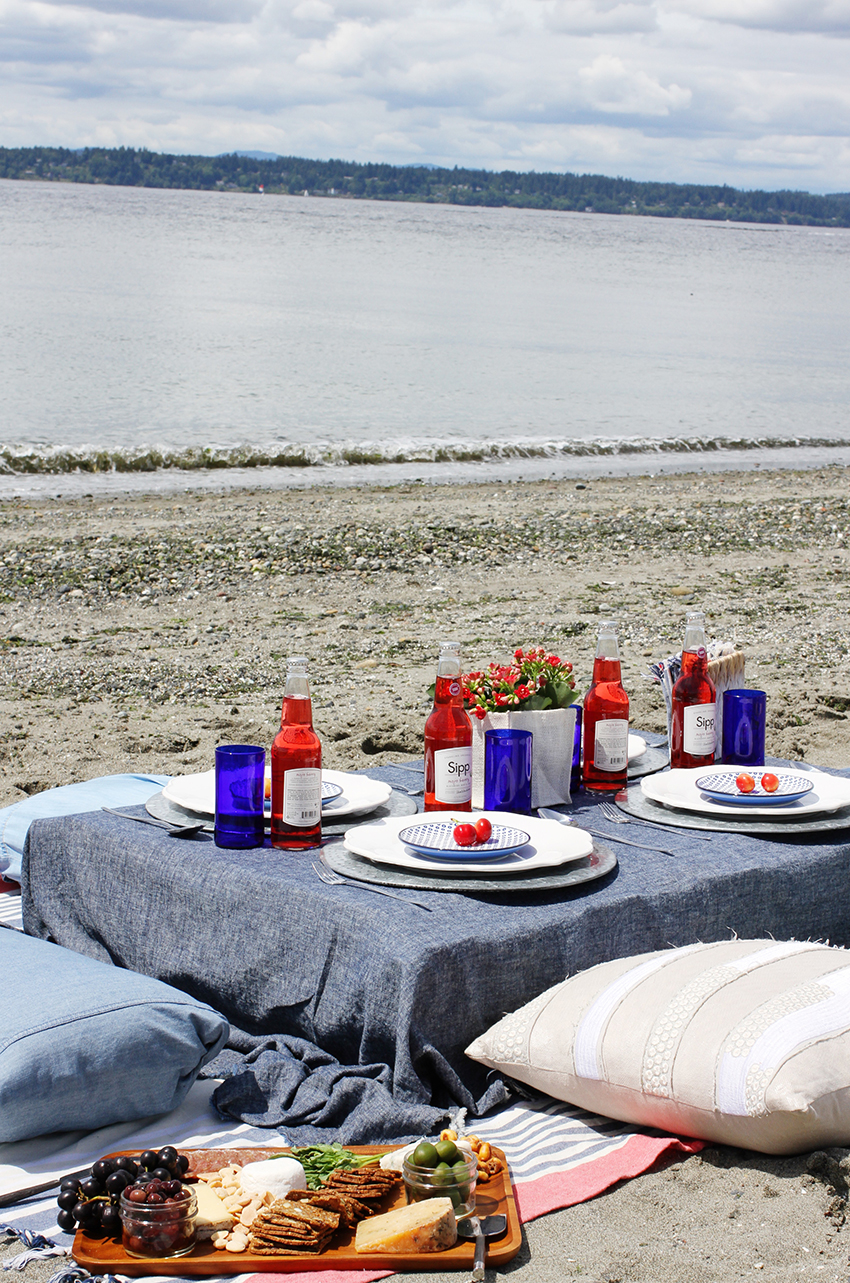 The thing I hear most about setups like this is that it's a hassle to put it all together. I set this up mostly solo and it took me 2 hours tops. I will admit that there is only a slight hassle in lugging all of the goods to and from your site… BUT with helping hands and the knowledge that it will be absolutely gorgeous and well worth it, there should be nothing holding you back! Let's make this 4th of July extra epic! Cheers!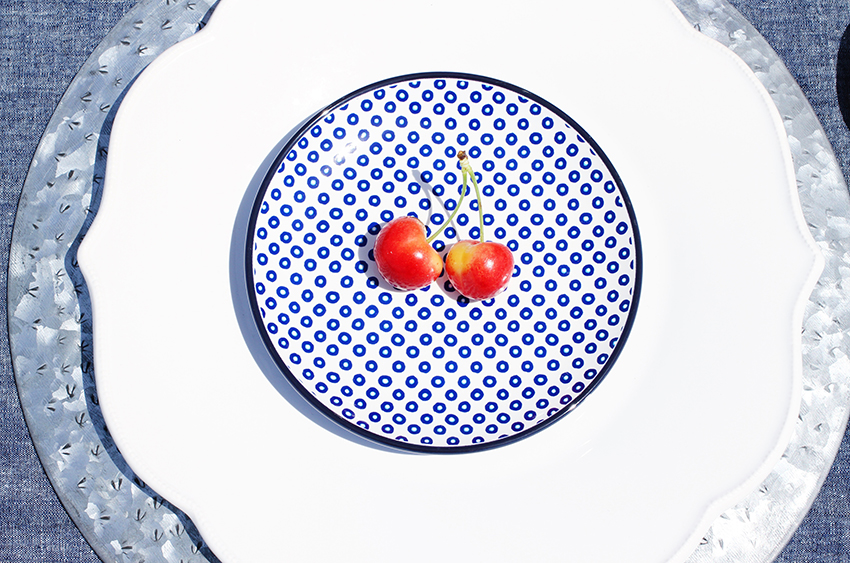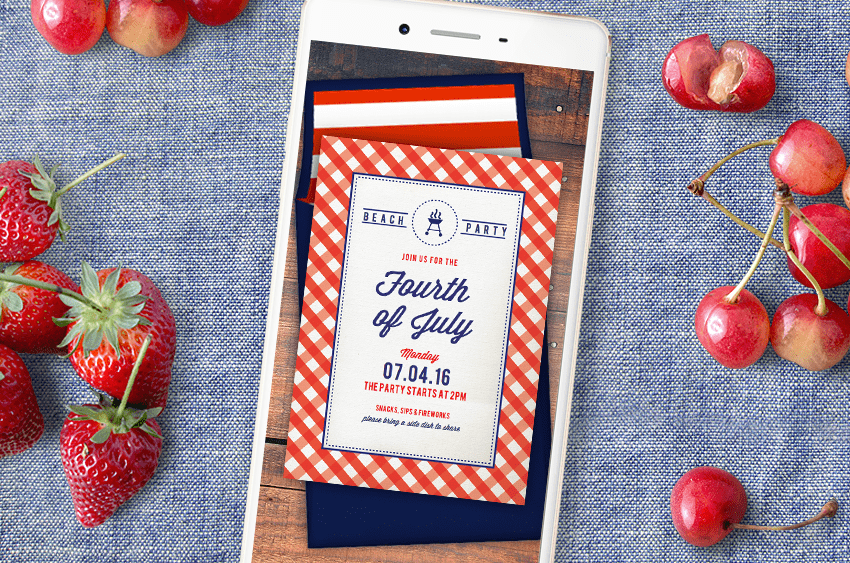 Long live summer, friends!
XO Brynn
p.s. Thank you so much to my Greenvelope friends for having me over today!
Ready to start planning your own summer soirees? Browse our collection of summer invitations, and get ready to party!