December 5, 2018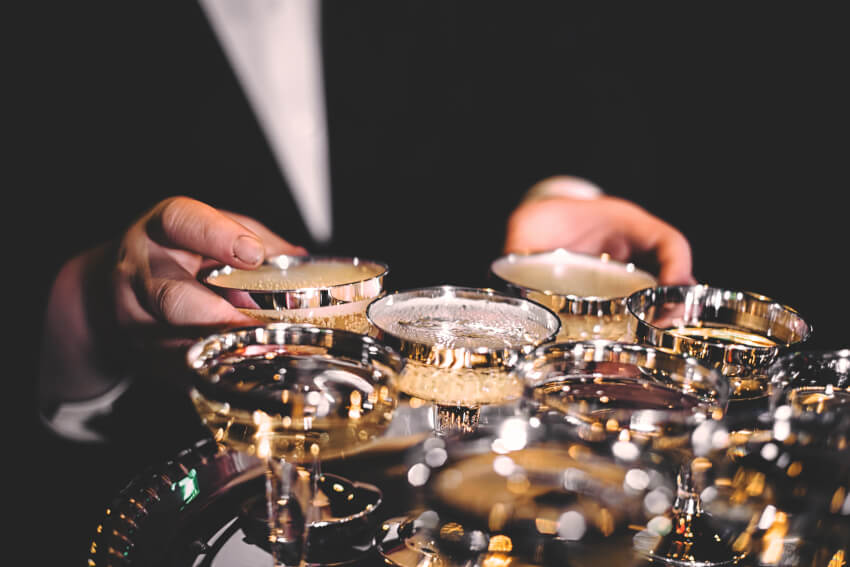 With 2019 just around the corner, you might have the itch to invite a few friends over for an intimate party at home. Create a cheerful setting for your New Year's Eve party with decorations that will impress well into the midnight hour. Keep scrolling for some of our favorites!
Champagne Bar
Stylish and functional, we love the idea of incorporating a champagne bar into your party (like this stunning display by Lia Griffith). Festive toppings—like pomegranate seeds and citrus twists—offer a deliciously fun way for guests to toast the new year.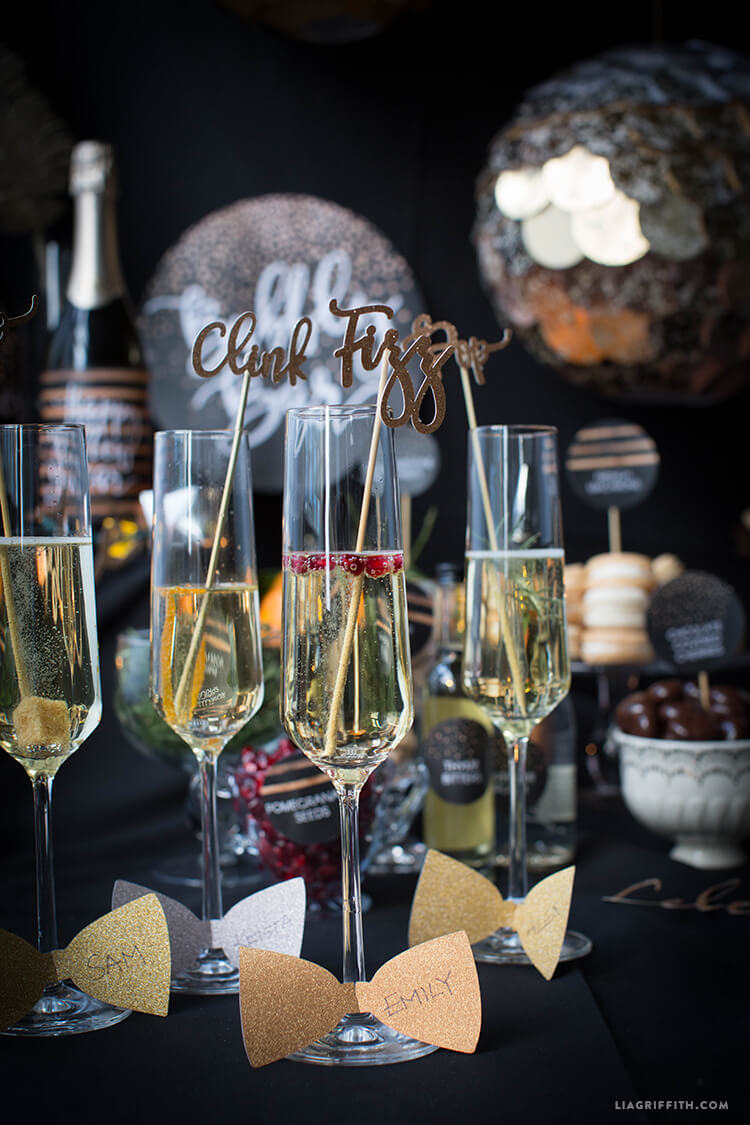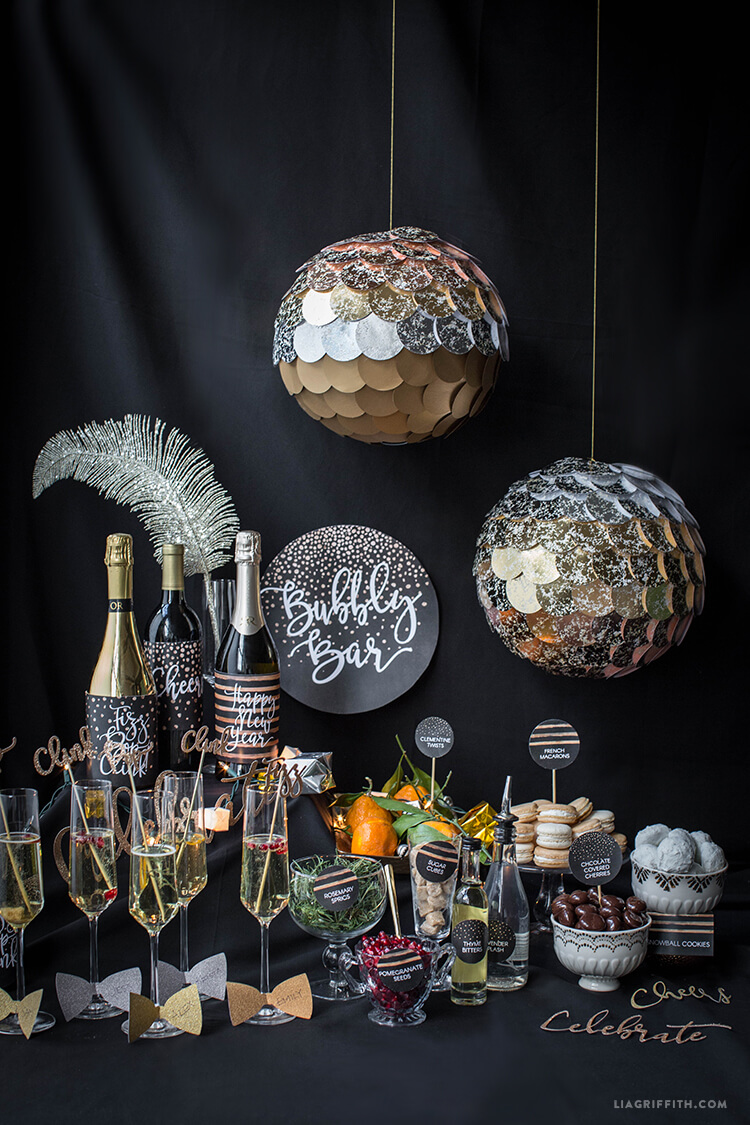 Balloons and Garland
Offer a proper nod to the holiday with a festive balloon sign (complete with tassels!) This trendy display is all you need to take your celebration to new heights.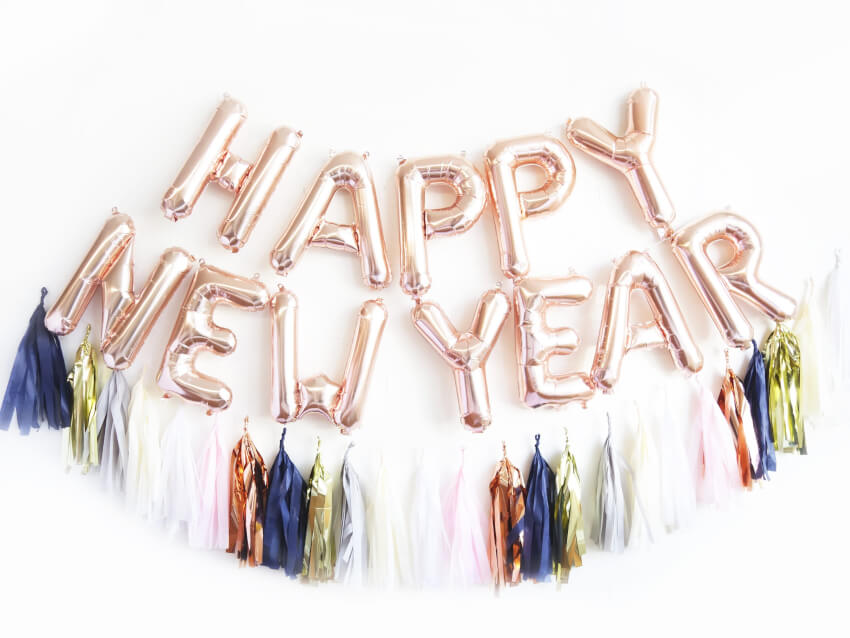 Cupcake Toppers
There's just something about toppers that make cupcakes even sweeter. All you need is a simple topper with a touch of sparkle, like these sweet little stars by BHWDesigns.
 
Party Fans
What's not to love about a festive cluster of party fans? Create a fun, eye-catching display by incorporating varying sizes and patterns within your color palette.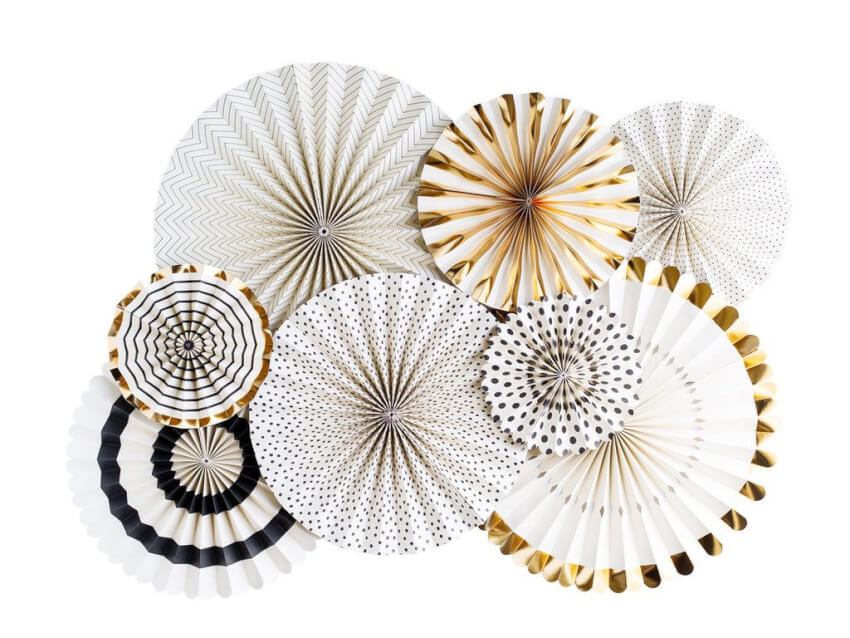 Party Napkins
Successful parties always come down to the details—like the cocktail napkins! Why not dress them up for the occasion too?
Party Hats
Party hats can be as sophisticated or fun as you like, depending on the colors and patterns you use. When it comes to a celebration like New Year's Eve, on-theme party hats (like these ones by CouronneBoutique!) are sure to elicit grins.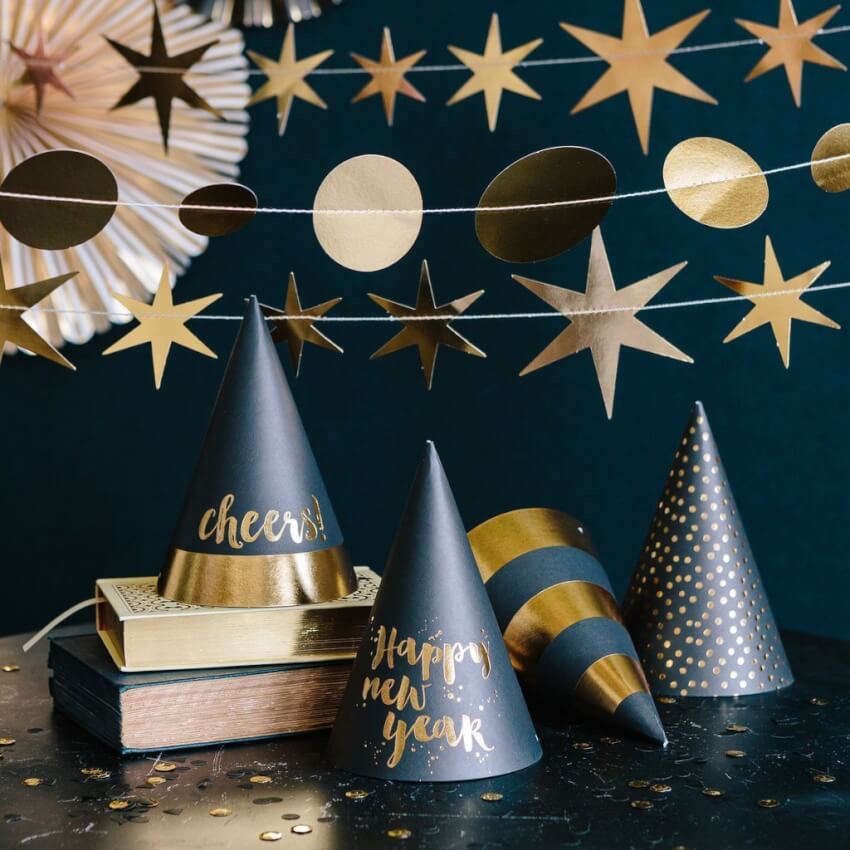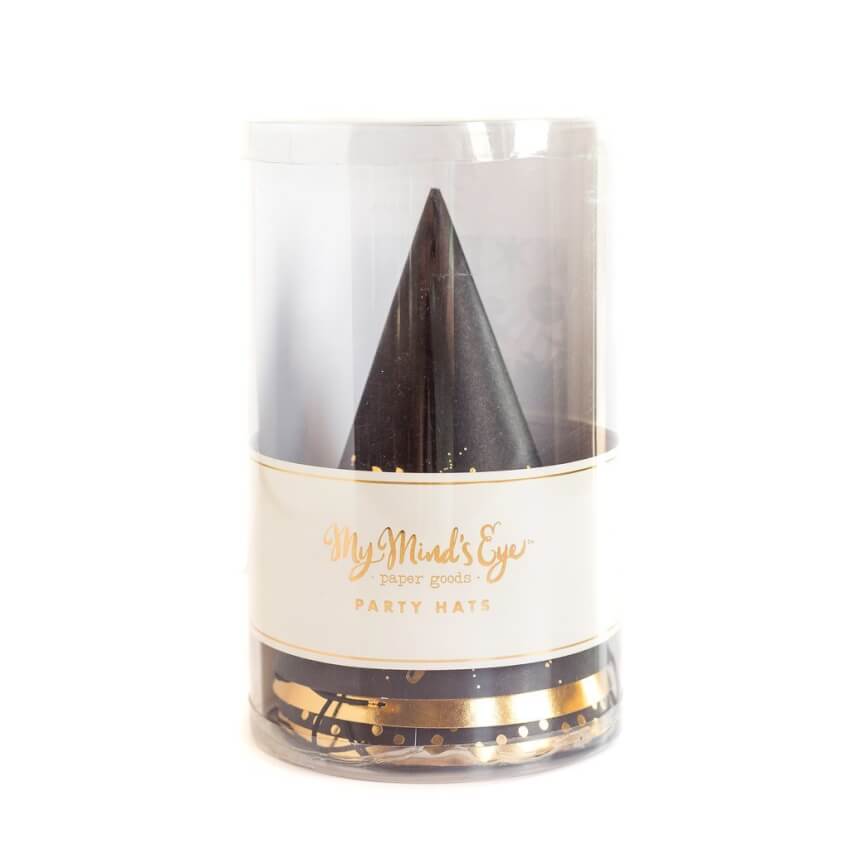 Sparklers
The best way to brighten an evening? Festive, celebratory sparklers (like these ones by TOPS Malibu!)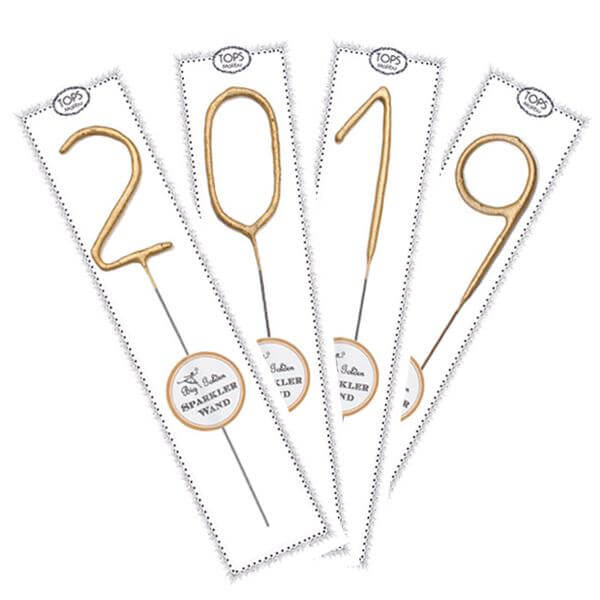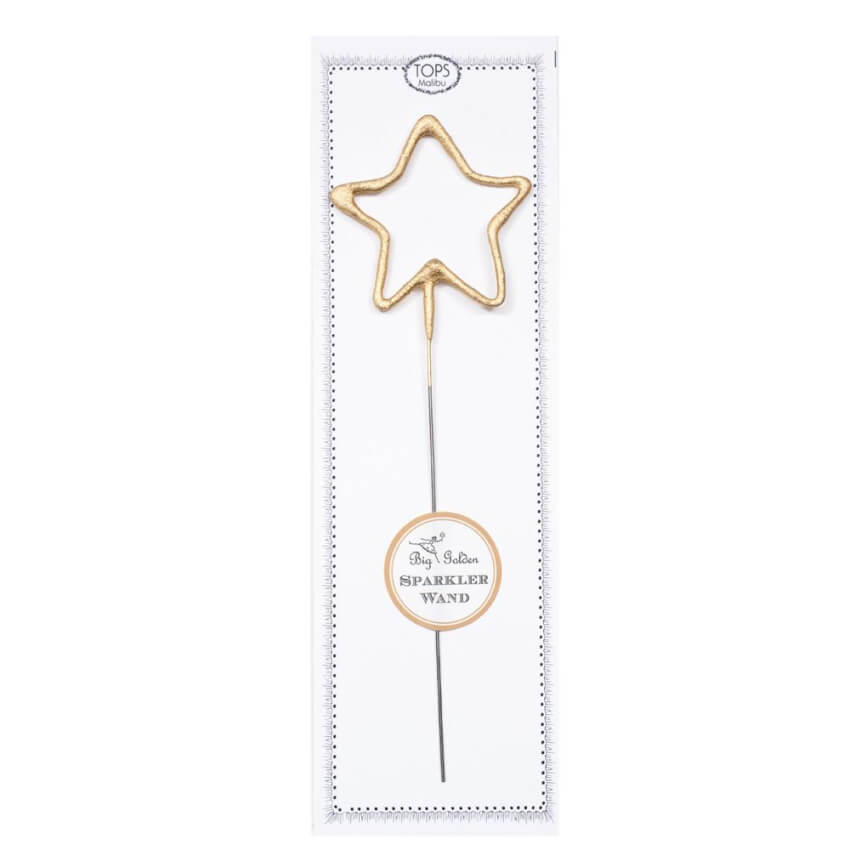 First things first, you need the perfect invitation to help spread the word about your party. We can help with that too! View Greenvelope's entire collection of New Year's party templates here.