December 13, 2017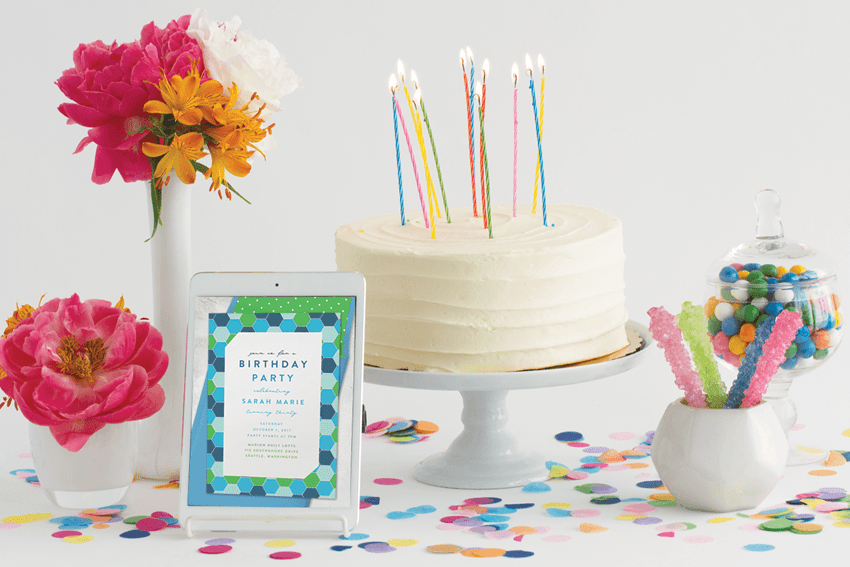 As much as we'd all love to be one of those party hosts that can whip up a bakery-worthy cake from scratch, reality doesn't always work like that. The rest of us can take pleasure in knowing that you don't actually have to spend hours in the kitchen to create a gorgeous, party-perfect cake. With minimal effort (and a few easy tricks!) you can completely transform even the gaudiest of store-bought cakes into stunning masterpieces. Keep scrolling for tips and inspiration!
Order a Naked Cake
This cake can work for just about any occasion based on how you choose to decorate it. The first step? Start with a naked cake. Bridget and Casey with The DIY Playbook recommend ordering a stacked cake without any frosting from Whole Foods. Once you get it home, take it out of the box and place it on a cake stand. From there, simply add any greenery or flowers for decoration!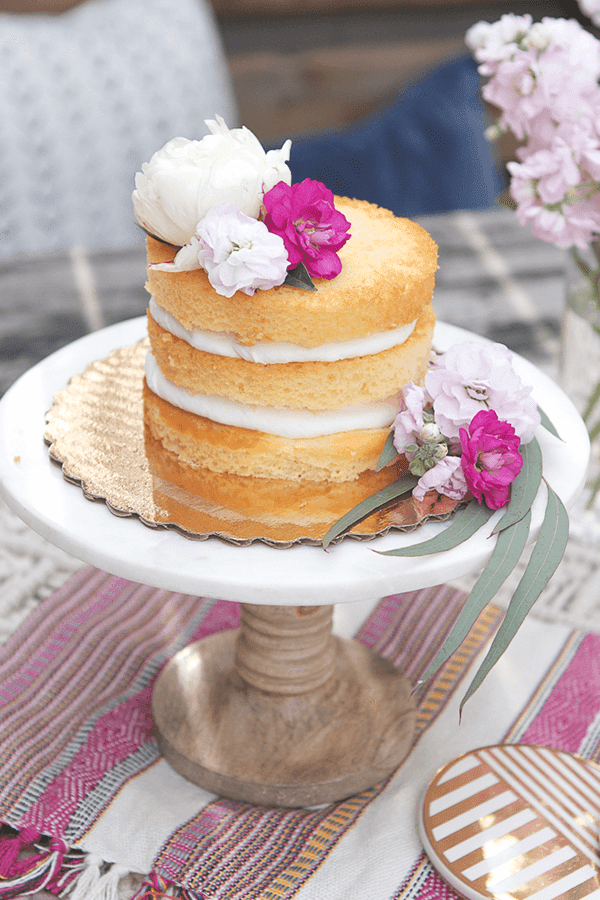 Find a Specific Color
If you're already equipped with decorative accents, keep your eye out for a cake with complimenting colors. "I chose this red velvet cake since the setting of the forest where it would be photographed would be accented with moody jewel tones," explains Shauna with The House of Silver Lining. She completed the overall look of this cake in minutes with an added touch of wild berries, greenery, flowers, and a fabulous stand!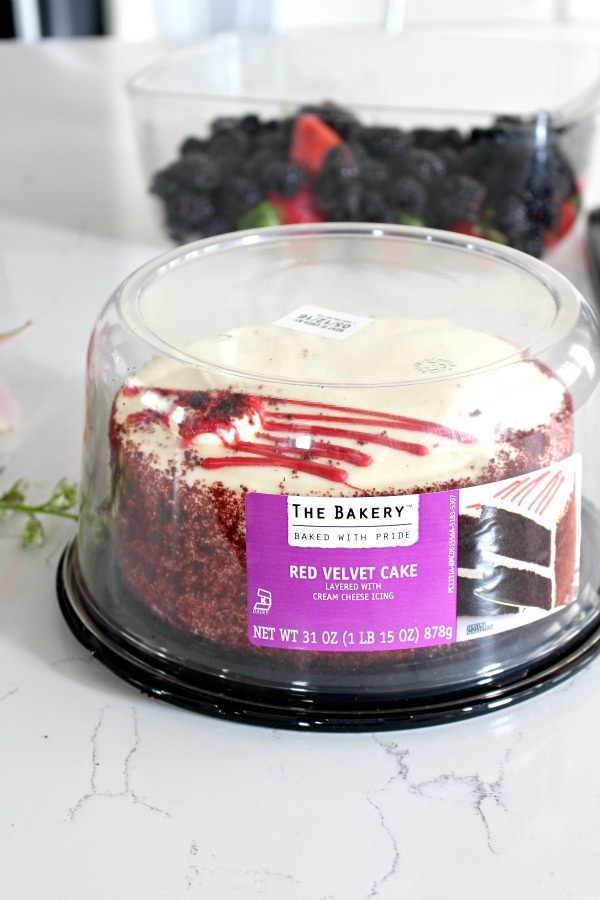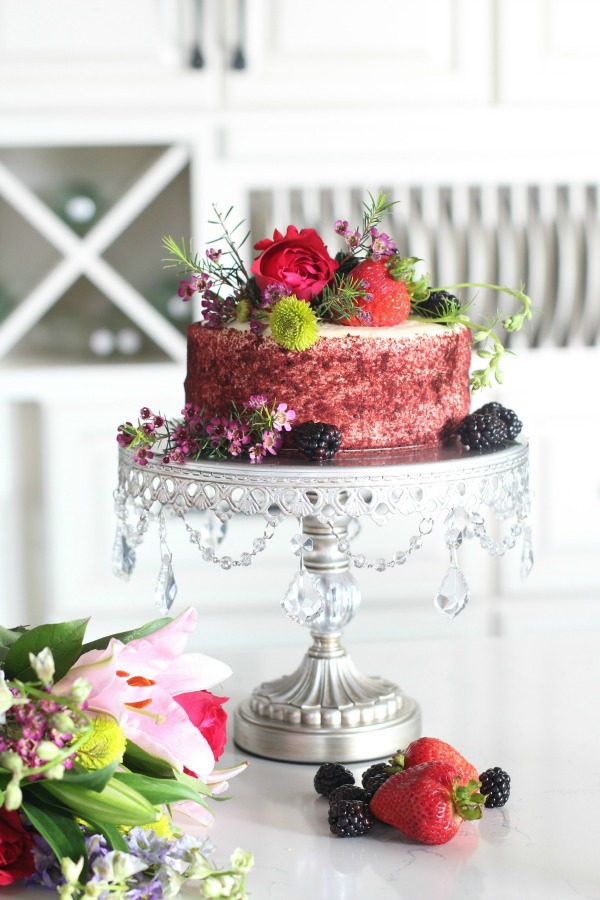 Just Add Sprinkles
This cake is perfect for a birthday party (and it couldn't be simpler!) We absolutely love this example by Studio DIY. You can start with any pre-frosted, store-bought cake. Simply remove all the existing trim and decorations and smooth the base frosting with a spatula or knife. From there, you can scoop large handfuls of sprinkles onto the sides of your cake. Once the sides are covered, just pour sprinkles over the top.
Break out the Breakfast Cereal
In this case, Fruity Pebbles. Similar to the sprinkle cake above, just remove any existing trim or decorations from your store-bought cake and smooth the base frosting with a spatula or knife. From there, scoop some generous handfuls of Fruity Pebbles and gently press them into the side of your cake. Just repeat until it's completely covered! Katie with Butterlust recommends decorating this cake on the same day you serve it (to keep that crunch!) This technique also works well with Fruit Loops or Trix!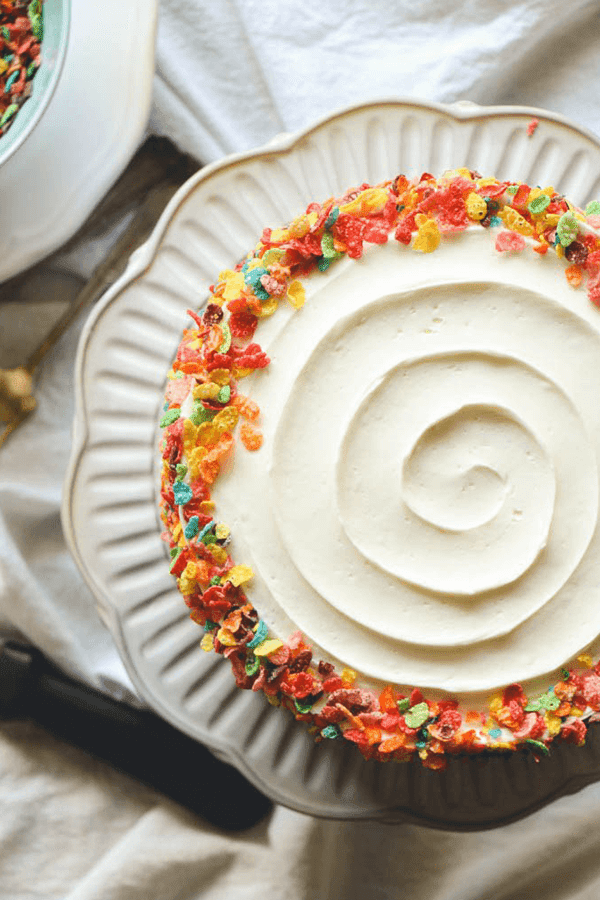 Edible Flowers
Turns out, many edible flowers are nearly tasteless and offer a perfect solution for dressing up any store-bought cake. Design Love Fest recommends searching through your local Farmer's Market, garden center, or specialty grocery store for flowers and plants that have been organically grown. Once you've prepped your white cake and smoothed out any existing frosting, you can begin decorating!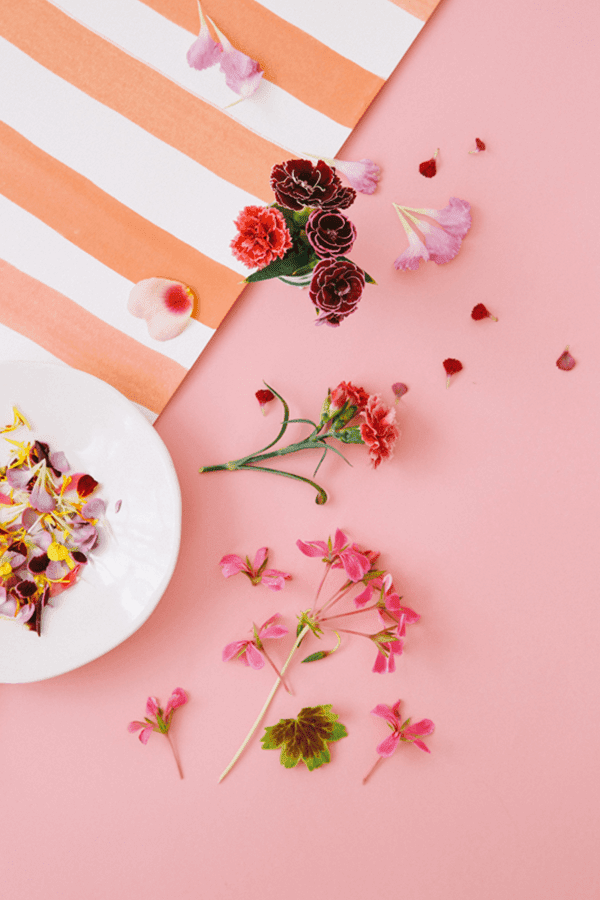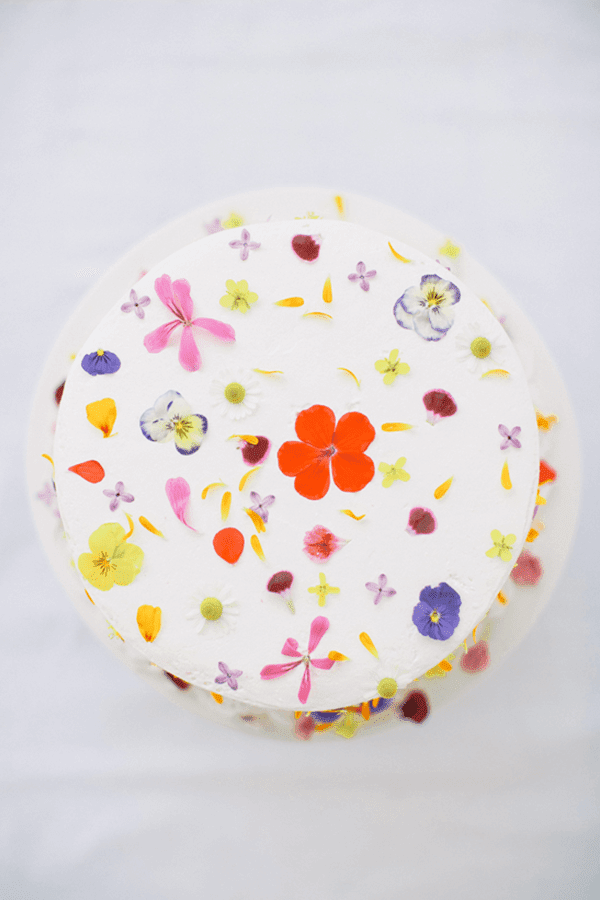 Along with cake, you'll need the perfect invitation for your party. We can help with that too! Get inspired with a variety of exclusive design templates here.