January 30, 2018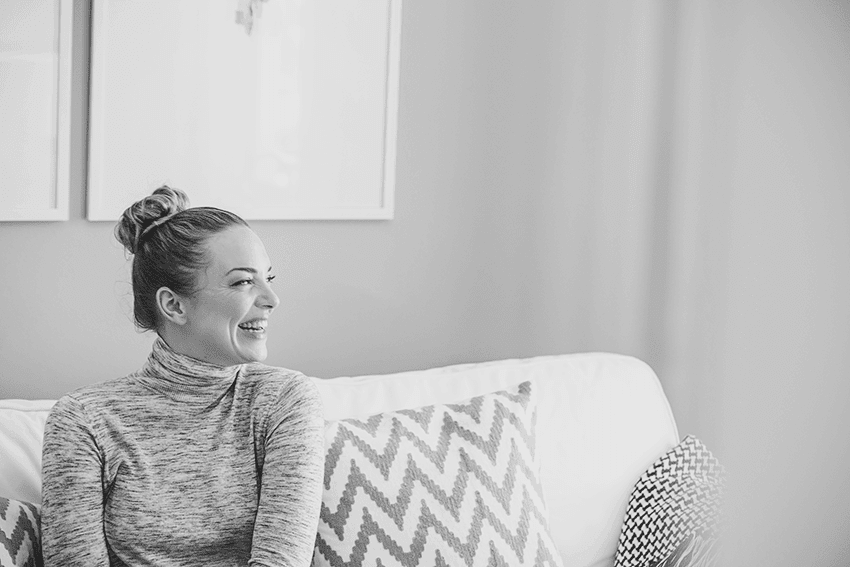 Today, we're thrilled to be featuring Phrosné Ras, an incredibly accomplished designer based in South Africa's Cape Town. She's best known for intricate line drawings, elegant color palettes, and a fierce attention to detail, but it's her unwavering drive that Phrosné is most proud of. Ranging from holiday cards and birthday invitations to wedding save-the-dates and thank-you notes, her stunning collection has encouraged celebrations and set the stage for gatherings of all kind. Today, she's here to share a bit more about her journey, her inspiration, and her passions.  
Can you share a favorite design from your collection? What was the creative process like?
Intricate Florals is my favorite design because it definitely shows what I love doing most, which is my incessant use of tiny detail. I drew this design on my iPad as one of my very first digital drawings. Even though I've had the iPad for ages, I hardly use it. I still prefer traditional drawing, but the iPad does make the process easier. I can truly sit for ages working on detail that most people won't even notice, and even though I know I could be wasting my time, it is often my favorite thing to do. I also have a habit of zooming in so a few little dots fill my whole 27-inch screen, and then I refine them as if they were perfectly visible to the eye when zoomed out. It is definitely therapeutic.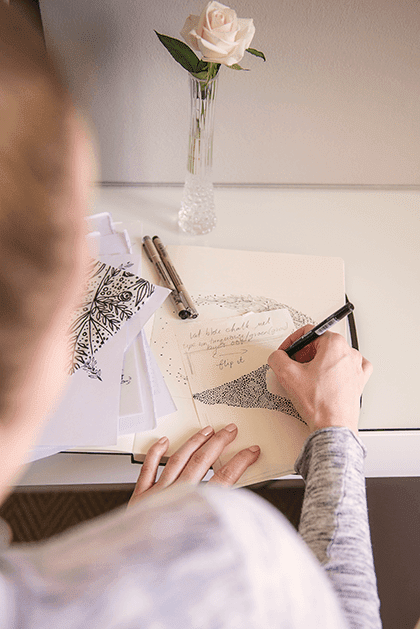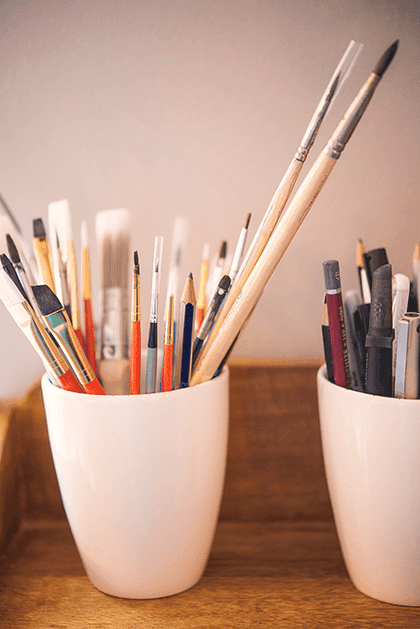 Can you share a bit more about your journey as an artist? How you got started to where you are now?
My formal training is in psychology. 15 years ago, I did a short course to learn Photoshop and freehand and soon after, I started as a freelance graphic designer. What I do now and my overall approach is completely self taught, as I do not have a background in art. But you can't teach what is intrinsic to you, right? This helps me remember that I am a professional designer even though I did not study for years. I love beautiful things. It makes my soul happy and I see it everywhere—so much that it often overwhelms me. It truly was a natural progression. Now I sell on many platforms and I've come a very long and hard way (and I wouldn't change it for anything!)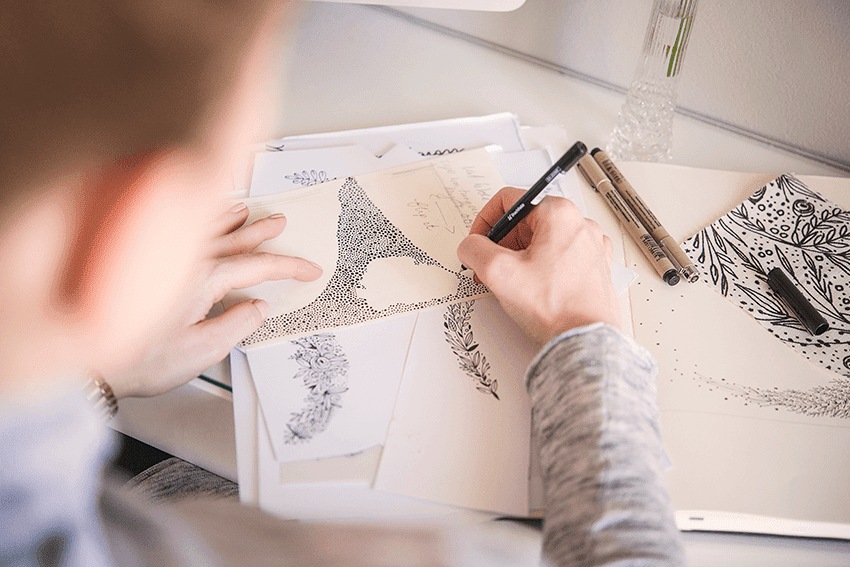 What is the best advice you have ever received?
SELF EDIT. Come back to it and self edit again. And tomorrow, when you think are are finished, self edit once more.
What is the #1 song or musician on your designing playlist?
Oh, gosh, I have over 4,000 songs on iTunes. I really love too many songs in different genres to pick one. Pop, rock, old school, rap, and lots of different classical music. My music is always on shuffle. If I'm not in the mood, I just skip the song.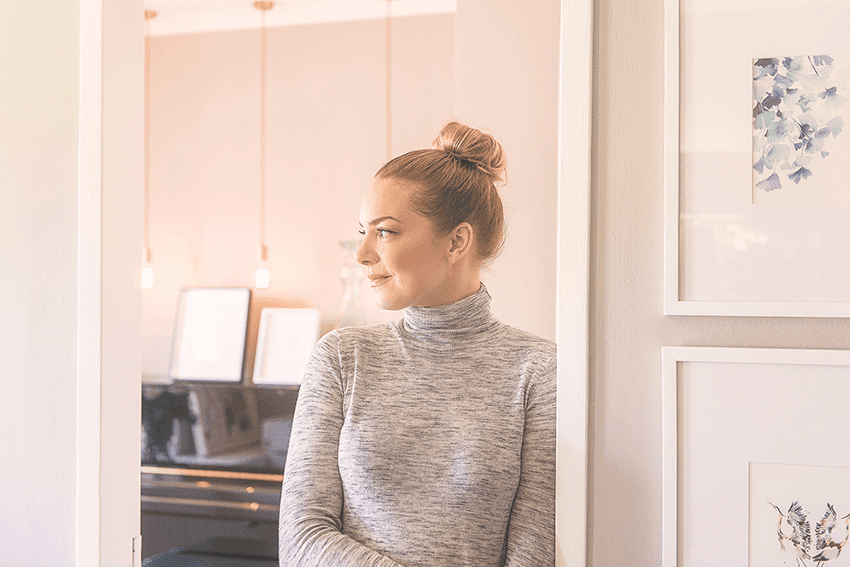 What part of the design process do you enjoy the most?
That moment you realize it is working.
Who or what has made the largest influence on your work?
I always say I do not have a routine, but the one constant in my life is that I work extremely hard. 2 years ago, I was working 14-16 hour days (some days through the night, more than once a week!) But I never gave up and I was very hard on myself.
I also feel lucky to have had a very strong and talented group of creative friends.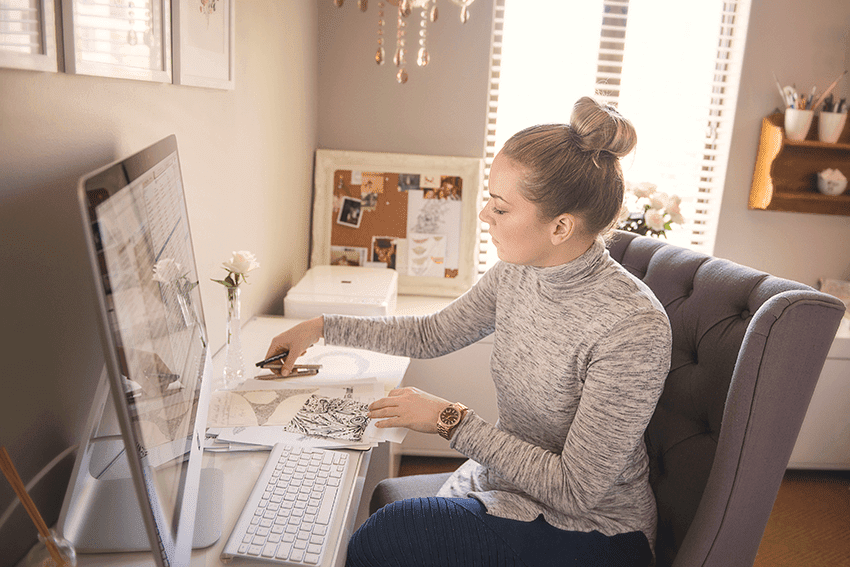 What are you most passionate about outside of your work?
Creating a beautiful home and dreaming up interior space.  
What is your motto or favorite quote?
"I am going to make everything around me beautiful—that will be my life." – Elsie De Wolfe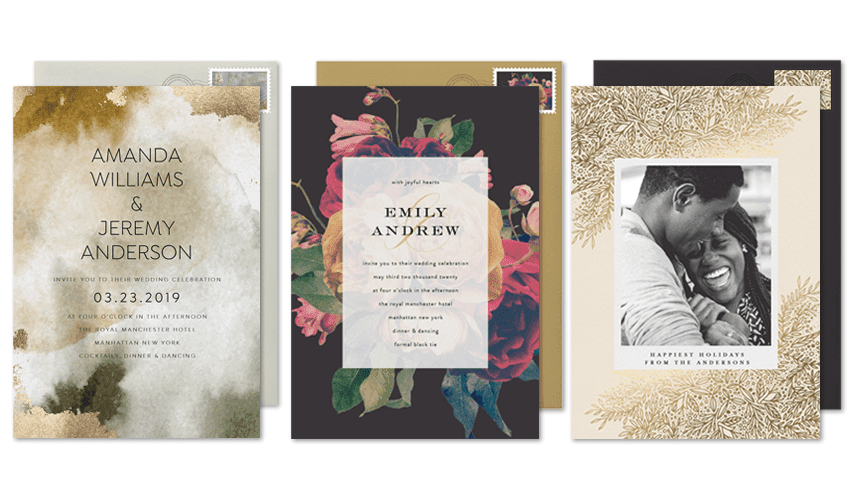 Other than stationery, what types of design or artwork do you do?
I love surface design and enjoy creating patterns for textiles and fabric so much! My background is in advertising, but that is a closed chapter now, for sure. I just want to create beautiful things.
A special thanks to Phrosné for joining us on the blog today! Visit here to see more designs from her beautiful collection!
[photos by Lindy Truter]